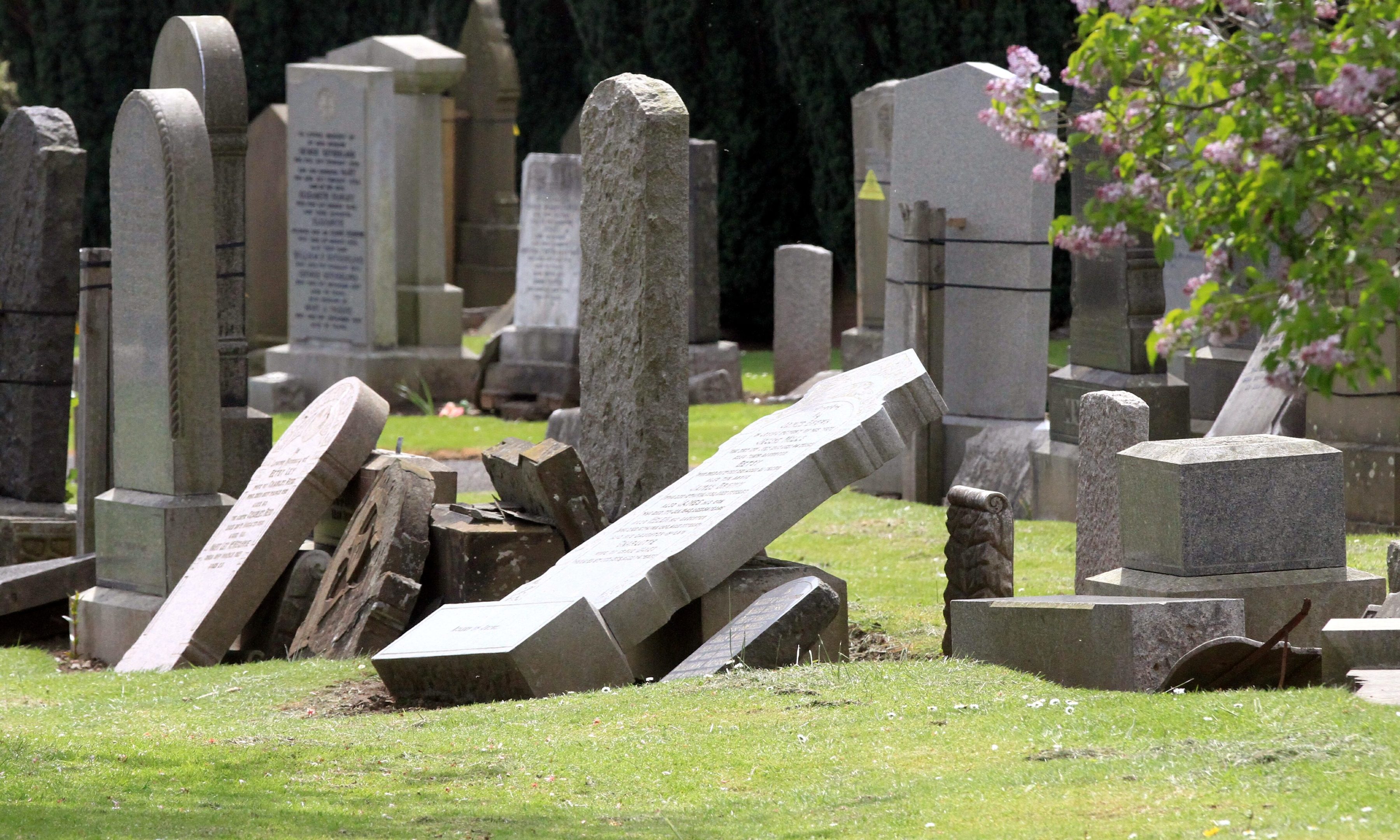 A local councillor has slammed the "Dickensian" practice of shared plot burials in Dundee.
In a report published by Citizens Advice Scotland, Dundee was shown to have buried 76 people in unmarked shared graves in the last few years, far more than any other council area in Scotland.
Local authorities take the responsibility for the body of a deceased person if their estate does not cover the full cost of a funeral or if no relative is willing or able to.
These are officially called Public Health Funerals with the majority of council favouring cremations over burials.
Dundee City Council uses three-tiered graves with one body laid to rest on top of the previous one but councillor Laurie Bidwell said he knew nothing of the practice until recently.
He said: "I am really shocked by this. It seems like something straight out of a Charles Dickens novel or something from the 1930s.
"I wasn't aware of this practice and I think it just shouldn't be happening. It really is an undignified thing to do and we need to examine this."
Many local authorities have switched to cremations to avoid shared graves, such as the vast majority of the 1,289 funerals held by councils in Aberdeen, Edinburgh and Glasgow since 2011.
However, there are still several other council areas which have regularly carried out funerals in shared lairs in the same time period such as North Lanarkshire with 45, and Renfrewshire with 41, and Clackmannanshire, with 18.
Councillor Leslie Brennan said that it is wrong to lay strangers to rest alongside one another simply because they were poor.
She said: "I'm not sure why so many are being held in Dundee but we have a large amount of poverty so some people can't afford to bury their relatives which is obviously sad.
"The issue here is two fold: one is the cost, and two is that we're putting people to rest beside strangers. People just want dignity in death so we need to come up with a solution that is compassionate and respectful.
"It's terrible that, just because you're in poverty, your body gets piled on top of someone else's. More information needs to be given out about what options are available to those who struggle to afford to pay for funerals of loved ones. It seems like the council are trying to keep the option of a public health funeral a secret."
A Dundee City Council spokesman said: "In circumstances where no other suitable plans have been put in place, the council has a legal obligation to make necessary funeral arrangements.
"This statutory responsibility is covered under the National Assistance Act 1948."