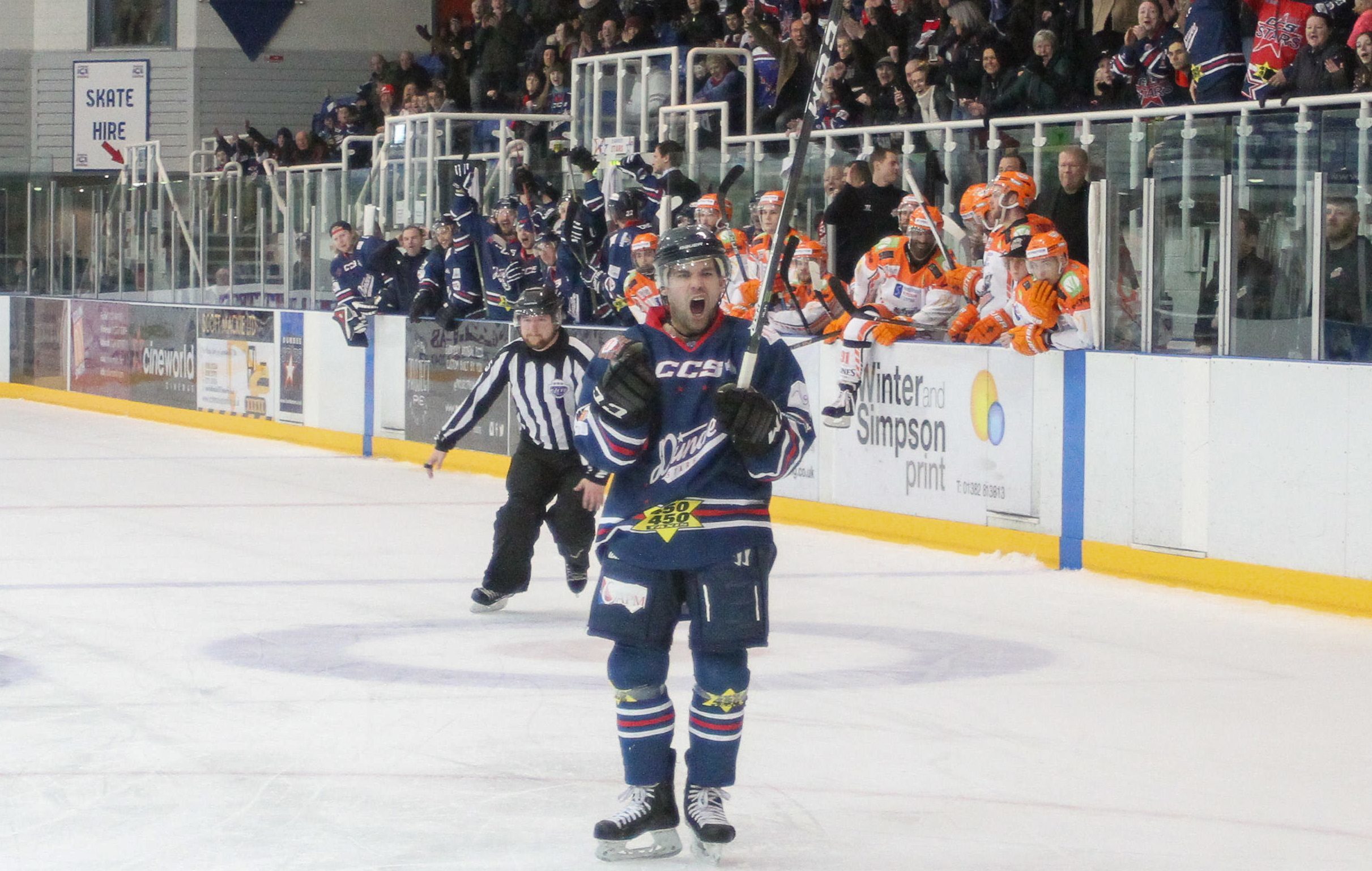 Dundee Stars ice hockey team are set for a televised comeback on new free to air channel Front Runner this week.
Commencing on Thursday (December 8), a weekly highlights series called Facing Off will be made available to some 19 million homes across the UK and Northern Ireland through Freeview, Freesat, Talk Talk/BT and Sky.
The one hour programme will feature all 10 Elite League teams, which stretches across England, Scotland, Wales and Northern Ireland. The programme will be shown at 6pm on Thursdays, 10pm on Fridays and 9am on Saturdays.
The team has maintained a presence with a YouTube channel for several years, but this sort of exposure could have a significant impact nationwide.
Dundee Stars' commercial manager Elliot Shaw said: "We launched our own web channel out of necessity when the league lost the backing of Sky Sports and Premier Sports. In order to branch out it was a must to get a new television deal.
"This is a great foundation to work on. It's a highlights package at the moment but the hope is that we will eventually move into live games."
"We have been off the screens so far this season and have been pretty invisible the last few years on free-to-air TV," said Elite League director Neil Black.
Ryan Scarratt, of Front Runner, said: "We feel that there are sports out there that deserve more television air time, and the Elite Ice Hockey League is among them."
Helmed by production company Televideo, which has previously helped create Sky's ice hockey output, viewers can expect high production values.
The league is considered to be the highest level of ice hockey competition in the United Kingdom. Dundee Stars were accepted into it in 2010. They currently sit at joint fifth in the table and play Cardiff Devils at home on Wednesday (December 6).
Front Runner is currently available on Sky channel 468, Freesat channel 250, Freeview channel 91, Talk Talk/ BT channel 91.