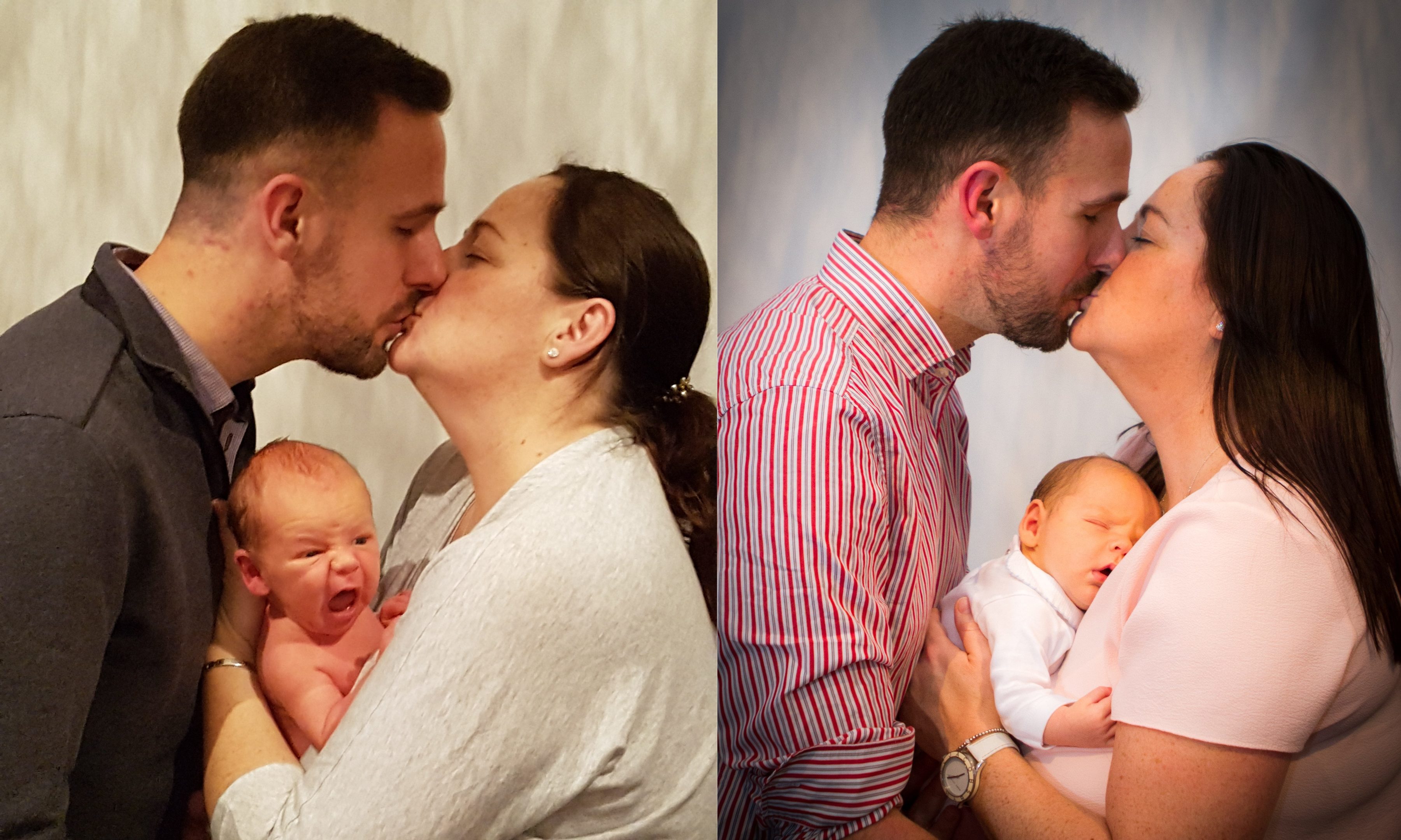 It was meant to be a heart-melting family portrait to be admired for years to come – happy parents sharing a kiss while they hold their serene newborn baby.
But little Bradley Baird, from Liff, accidentally spoiled the moment by showing his outrage at the display of affection.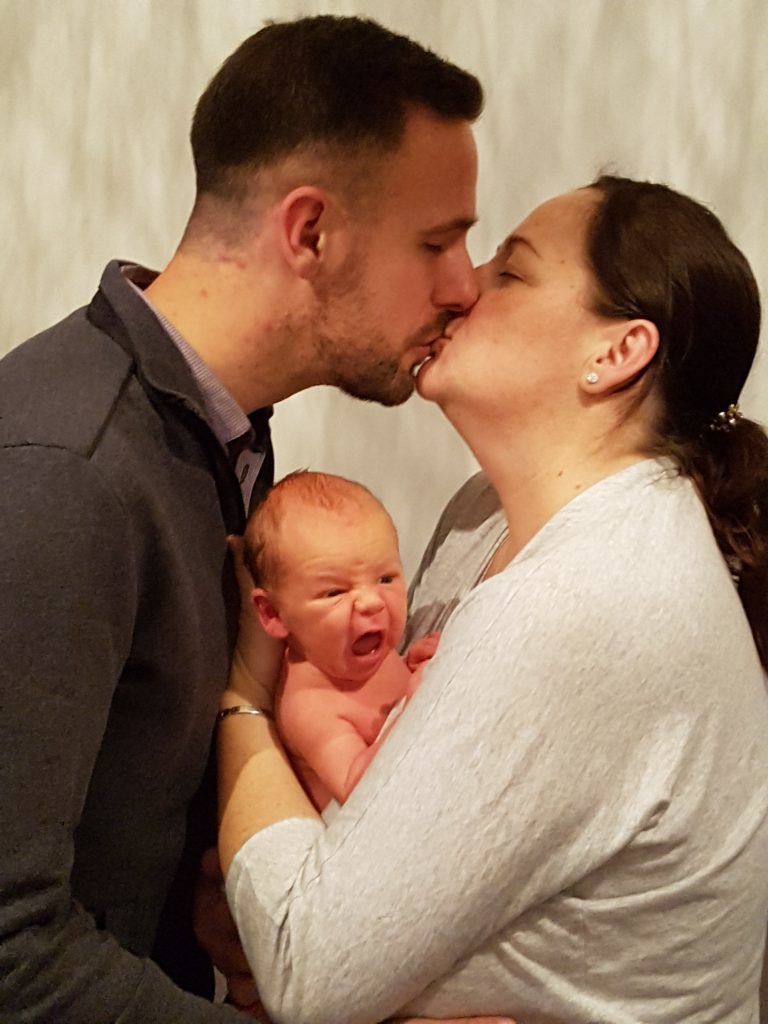 The tot pulled a horrified face while sandwiched between mum Aileen and dad Angus, as if to say "just stop kissing!"
The proud patents had tried to recreate a photo from image-sharing website Pinterest, where a couple are seen cuddling a baby against a soft glow background.
However, Bradley did not play ball and his awkwardly-timed scream became a minor internet sensation.
Aileen, 34, said: "I have always taken a lot of photos to record family memories, because we lost a baby at a just a day-old to unexplained causes, and when Bradley was born he also had to spend time at the Special Care Baby Unit (SCBU).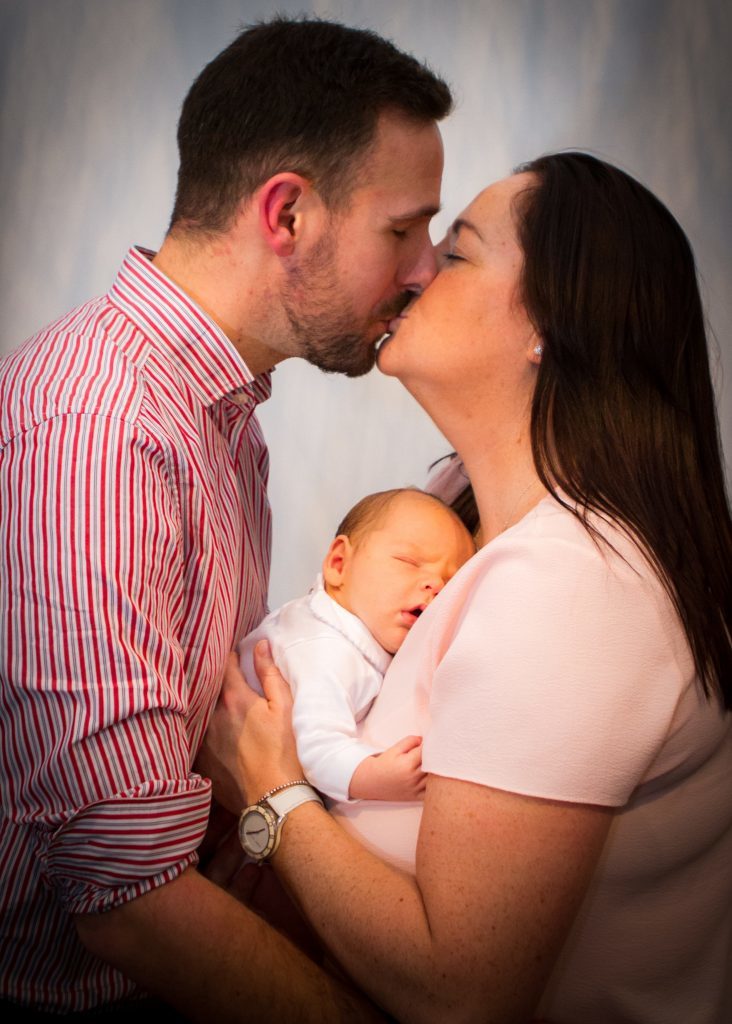 "They thought the issues were due to genetic causes to do with the metabolic rate, so Bradley had to get some tests done.
"When we finally got to bring him home we were absolutely delighted and we wanted to get a nice photo done.
"I found one on Pinterest and we tried to recreate it, getting my ten-year-old daughter to take the photo.
"Bradley didn't make any noise at all, so we thought we had a beautiful picture of the three of us.
"It was only when we looked at it afterwards that we noticed his expression – if he could speak he would've been saying 'aargh, not again, just stop kissing!'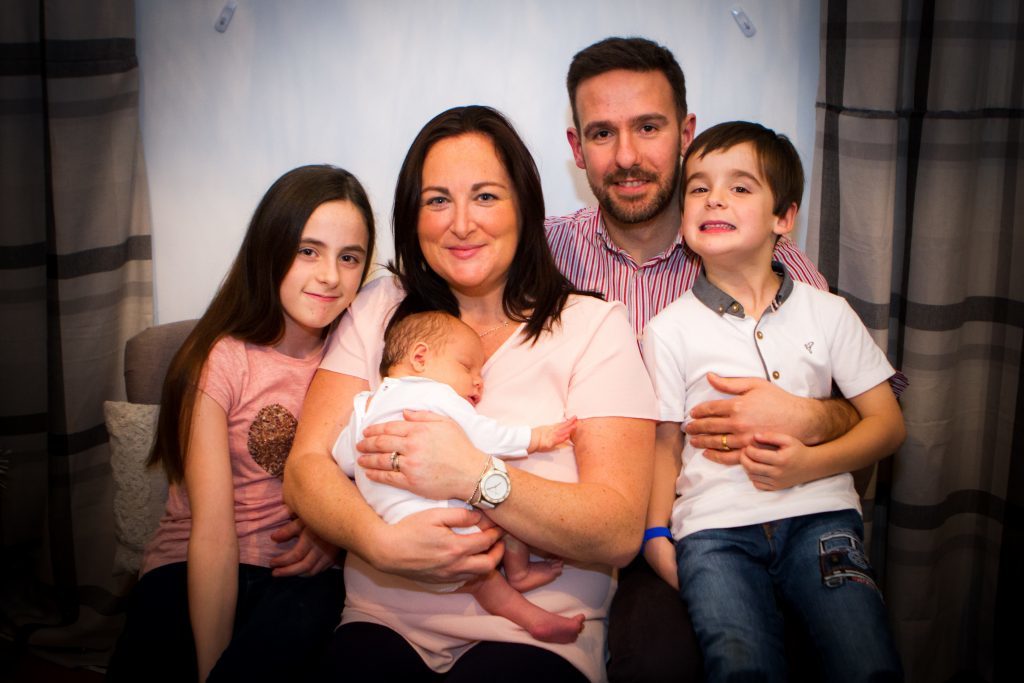 "We found it absolutely hilarious. I didn't even know newborns could make a face like that."
Aileen had suffered a "horrendous" pregnancy due to Crohn's disease, gall stones and high blood pressure, meaning she was in and out of hospital every month.
Bradley was born on November 14 weighing a healthy 8lb 8oz but had to be monitored for six days at SCBU at  Ninewells Hospital.
He is now adjusting to life outside hospital with brother Benjamin, 6, and sister Bethany, 10.
Aileen added: "He's a very content baby and thankfully hasn't pulled a face like the one in the picture again."
Thankfully, Courier photographer Steve MacDougall was on hand this week to give the family the shot they wanted.