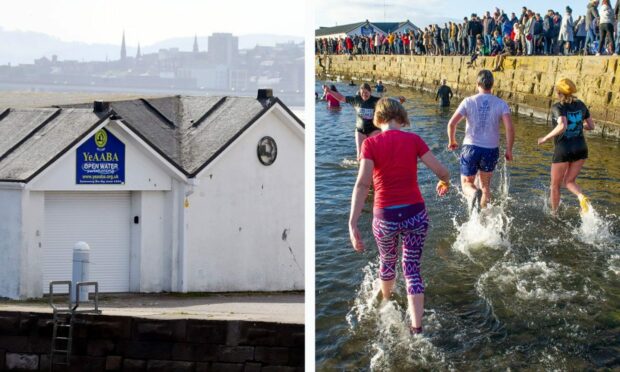 Broughty Ferry swimmers have been left "saddened" after a CCTV hard drive was stolen during a break-in at their clubhouse.
The base for Ye Amphibious Ancients Bathing Association (YeAABA) was targeted earlier this month.
Police say the thief or thieves broke in by forcing a window open.
Joyce McIntosh, lifetime president of the group – which organises the annual New Year's Day dook in Broughty Ferry – says it is a first for the club.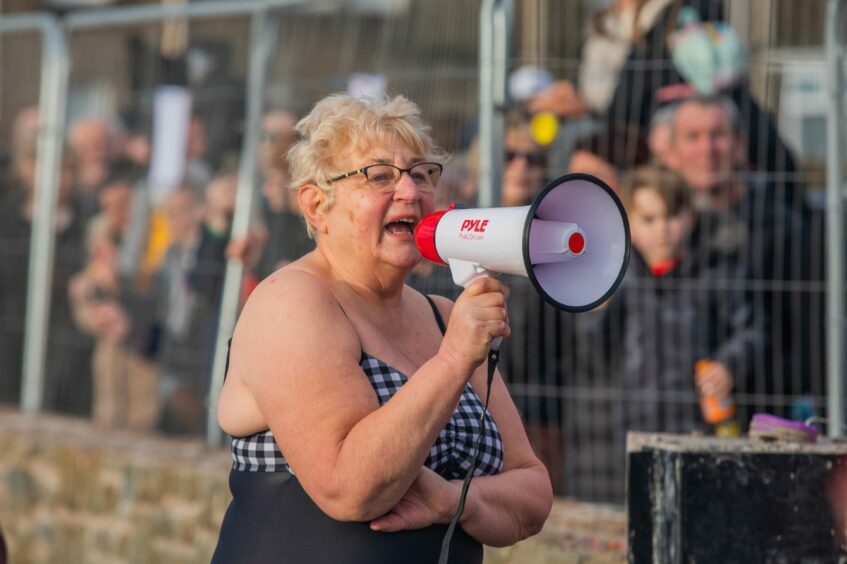 She said: "We've never had this. I've been in this club since 1980 and in my time I have no recollection of anything like this happening before.
"You just can't think that people would do that.
"We're saddened by it – really saddened."
Calls for more security at Broughty waterfront
YeAABA members believe the break-in might be linked to an earlier theft in the area.
President Jackie Laing said: "It's not a very nice feeling when someone breaks in.
"There's been a lot of vandalism in the area and I feel like we're being targeted.
"There's been a lot of damage to the building and we rely on fundraising to maintain it.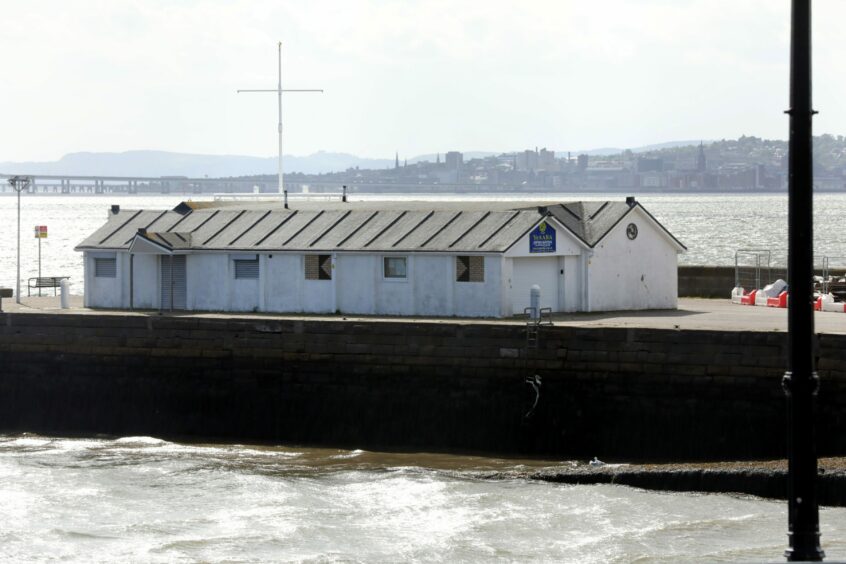 "We don't know how much it's going to cost to repair yet."
The club is now asking Dundee City Council to beef up security at the new Broughty Ferry waterfront.
Joyce added: "What would help is if there was some CCTV around Castle Green.
"We're coming into the summer now and it would be good if the council could set some up.
"We really do need to have a further conversation about safety in the area."
A spokesperson for Dundee City Council said: "Community Safety Wardens and Police Scotland partners continue to respond to instances of unacceptable behaviour across all parts of the City, following reports made by members of the public and the intelligence gathered during investigations."
Police appeal for CCTV
A Police Scotland spokesperson said: "Local police are appealing for information and ask anyone with CCTV in the area to check systems in relation to [a theft] that occurred between 5pm on Sunday May 15 and 5pm on Sunday May 22 at the YeAABA clubhouse, Beach Crescent Esplanade, Broughty Ferry.
"Persons have entered the rear of the building by forcing a window and have stolen a CCTV hard drive.
"Anyone with information should call police on 101, quoting ref PS 1950 of 22/05/2022."
Bill Campbell: Meet Dundee's new lord provost – once headhunted by Dundee United legend Jim McLean