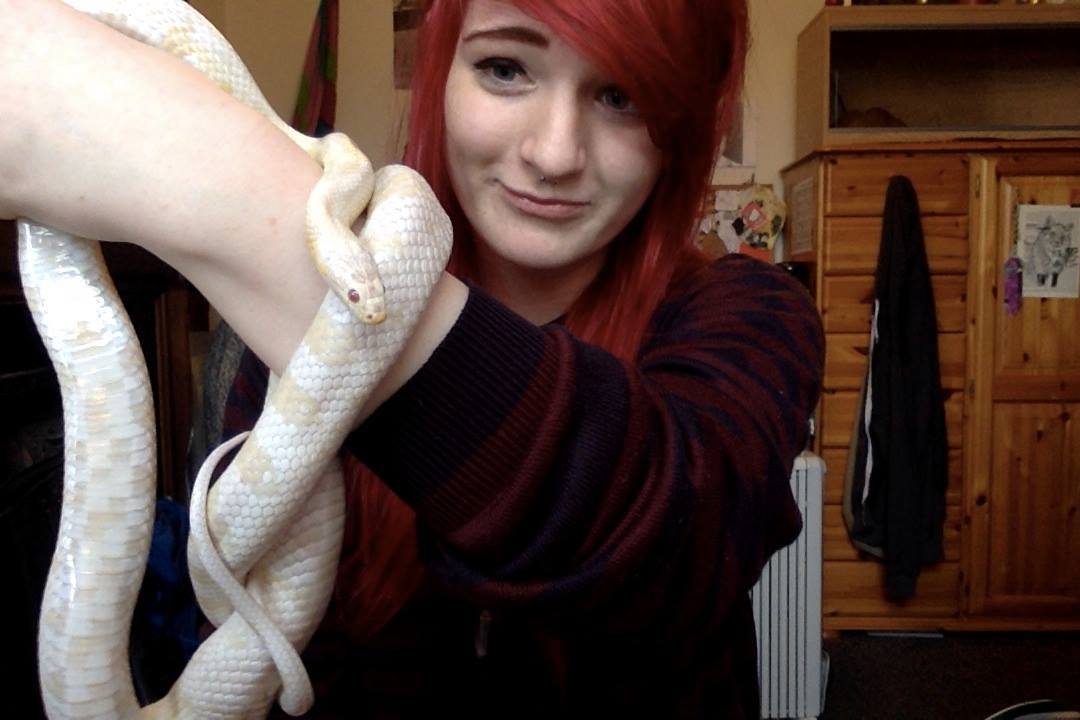 The owner of a missing albino snake says she is unable to fill the hole the escaped pet has left behind in her heart.
Eilidh Hall's beloved female corn snake, Lemmy (named after the Motorhead singer) escaped from her tank while being transported to Eilidh's new home.
An appeal was made on Tuesday for people living in the Stobswell area of Dundee to keep their eyes peeled for Lemmy.
Lemmy, who measures just under five foot, has been missing for several days leaving Eilidh to wonder if she will see her pet again.
Eilidh, from Blairgowrie, has bought a replacement snake to try to fill the void left behind by Lemmy, but concedes she is still desperately hoping for an emotional reunion.
Eilidh, 20, said: "I have five other snakes, so quite a big collection.
"I got another one the other day to try to fill the hole in my heart, but it hasn't happened.
"The new snake is absolutely beautiful, but it's not Lemmy.
"I've said to the pet shop in Stobswell and they are on high alert in case anyone brings a snake in."
Eilidh posted an online appeal urging people to help her find Lemmy.
However, comments made by other social media users questioning why anyone would wish to own a snake left the 20-year-old upset.
Eilidh revealed: "Some of the comments were horrible.
"I've lost a pet and I'm just as upset as someone who has lost a cat or a dog.
"Lemmy is not dangerous at all, she's completely docile.
"If anyone finds her they can't be scared. She's harmless.
"Lemmy is four years old and hasn't bitten once."
A Scottish SPCA spokesperson said: "Snakes need heat and can't survive for long outside in the cold.
"However, it is possible a snake would manage to survive for a long time inside a wall cavity, provided it is able to feed and there is a source of heat."
"Anyone who comes across the snake can contact their helpline on 03000 999 999."