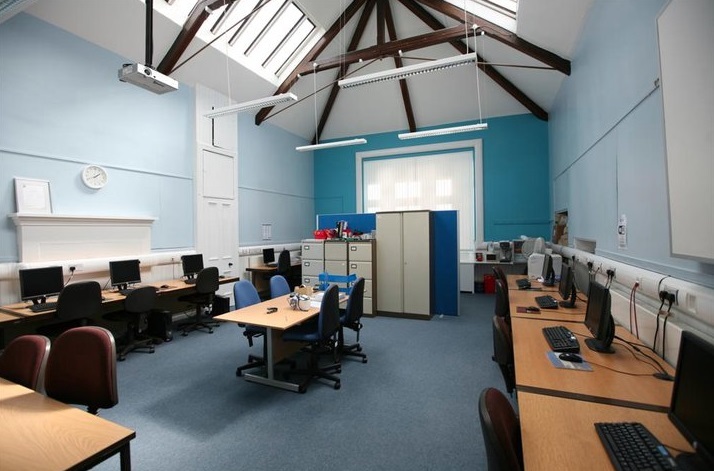 Opposition Dundee councillors have warned the local authority may regret selling off their buildings to property developers.
Independent councillor Ian Borthwick said he was worried Downfield House — currently home to Dundee City Council's IT department — is going to be sold just six years after the former school building was extensively remodelled to house the local authority's computer systems.
Now the council plans to move its IT department again, this time to Dundee House in the city centre.
Room in Dundee House has been created by moving neighbourhood services to City Square.
The council has already agreed a seven-figure deal to sell off the former Kingspark School to a housing developer and wants to sell off other buildings, including Downfield House.
The proposed move was included in a report that went before the city council's policy and resources committee this month.
The council completely refitted the building to accommodate its IT services. This included installing new cabling and servers and custom-made windows.
Speaking at the committee meeting, Labour councillor Laurie Bidwell said he fears the council may regret selling off its properties.
"I am concerned about selling that site and hope we are not making decisions we will regret," he said.
Mr Borthwick added: "I agree with what has been said regarding the former Downfield site, which I understand is to be sold for housing.
"I could understand it if it had been in use for 10 to 15 years but it was only refurbished a short period of time ago.
"That must raise questions about the sale."
City council chief executive David Martin said the decision to move the IT department and sell off the building had not been made on a whim.
"We make sure we future-proof decisions as far as possible," he said.
"The point is about achieving best value for the council."
Finance spokesman Willie Sawers said councillors should be praising officers for finding savings, rather than fixating on the sale of a building which, he said, had already been agreed.
The council had to find £23 million of cuts this year.
Mr Sawers said: "Instead of focusing on one item, they should look at the substantial part of this report, which is that 93% of savings have been achieved.
"Rather than fixating on one part of the report they should recognise the hard work of officers."