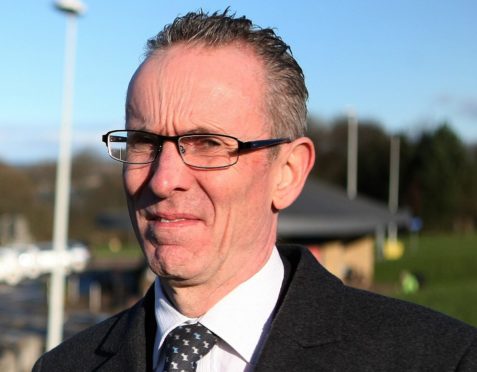 A Dundee councillor has called for urgent action following Courier revelations that the local authority has cut 15% of its care home spaces this year.
West End representative Fraser Macpherson has formally requested a briefing for elected members from the chief officer of Dundee Health and Social Care Partnership, David Lynch.
In addition, city councillors have called on the Scottish Government to do more to help the city's council-run care homes.
The Courier has seen new data which shows the number of private spaces paid for by the council has increased from 882 in April 2011 to 908 in April 2016, with a high of 944 in April 2014.
The partnership had previously said it didn't hold figures showing how many private firm spaces had been paid for by the council in that period.
A lack of available spaces has been cited as the reason for a bedblocking crisis in Dundee and a resultant £400,000 overspend.
Mr Macpherson said he believed the cabinet secretary for health, wellbeing and sport, Shona Robison MSP, should be questioned about the need for additional resources.
He said: "My view is there's a need for the Scottish Government to look at the extent of funding levels in various health and social care partnerships across Scotland.
"It is not just simply about the care home situation. There are other issues involving Frank's Law. There is a need to provide free personal care for people with illnesses like dementia under the age of 65.
"I've asked David Lynch to arrange a meeting and briefing for all elected members early in the new year to discuss the issues around care home provision and the extent of funding for other issues around social care."
Figures obtained by The Courier showed the number of places available in care homes run by the local authority had plummeted 15% in 2016, despite being at full capacity since at least 2011.
As a result, private firms have been brought in to plug the gap, upping their price by 7%.
In addition, the average cost to the council for these private spaces has leaped 17.8% for nursing and residential homes since 2011.
Around 90% of local care home places are now provided by the private and voluntary sector.
A spokesperson for Dundee Health and Social Care Partnership said: "We have received a request for a briefing for councillors which is currently under consideration."
A review into the bed-blocking crisis is expected to report back early next year.