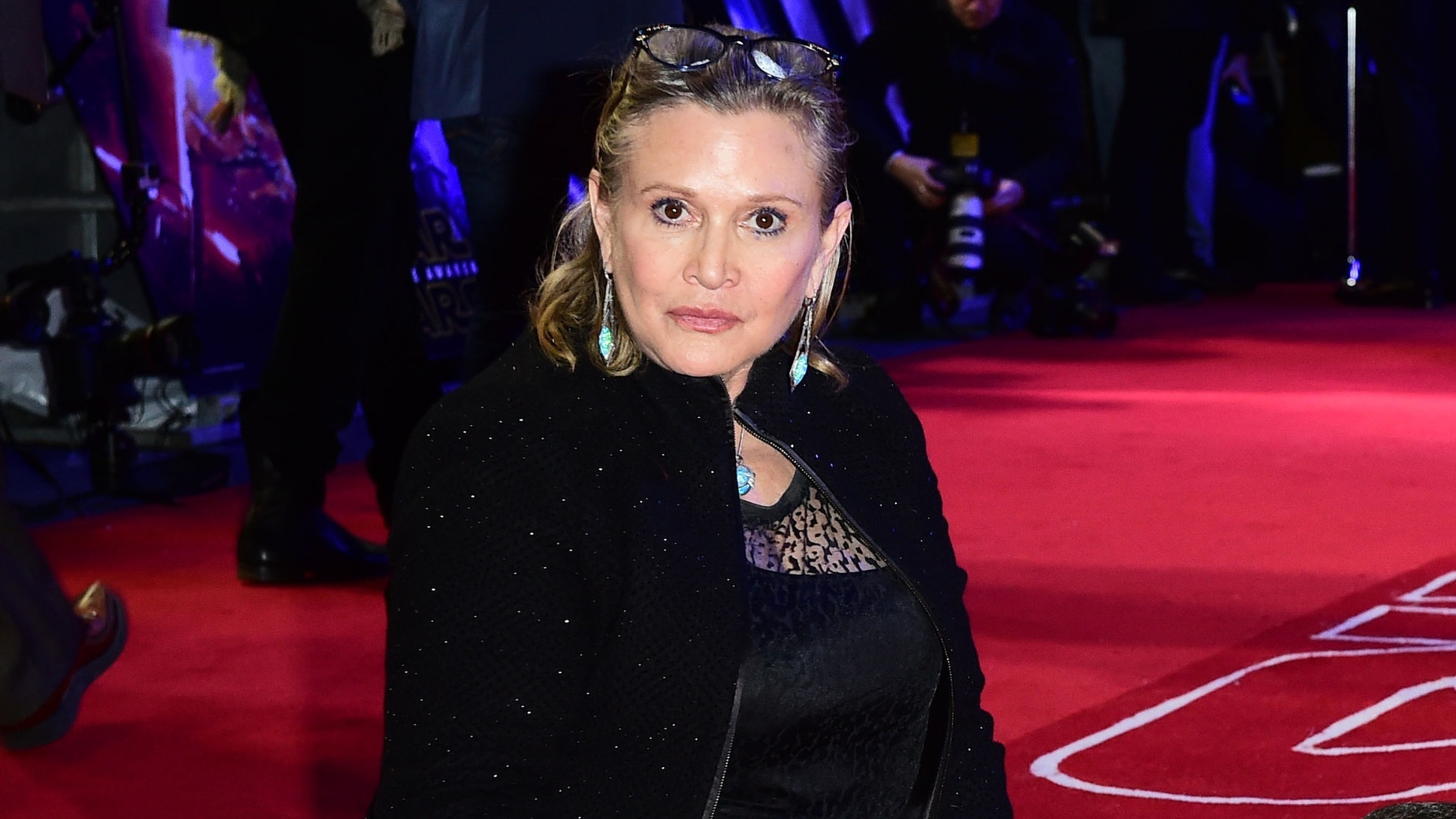 Carrie Fisher went from a galaxy far, far away to dancing the Dashing White Sergeant at Dundee railway station, it has been revealed.
The actress, best known for playing Princess Leia in Star Wars, died at the age of 60 on December 27, four days after suffering a heart attack on a plane.
Her mother Debbie Reynolds died the following day after suffering a stroke.
But is has now been revealed Ms Fisher enjoyed a trip to Scotland that culminated in a ceilidh on the deserted platform at Dundee railway station.
Writing in The Times, journalist Roderick Grant recalled travelling around Scotland on board The Royal Scotsman with the actress.
While The Blues Brothers star was one of the fee-paying tourists on the trip, he had been commissioned to write a magazine article about the journey.
He revealed Fisher, accompanied by her French bulldog Gary, had been unimpressed by a visit to Glamis Castle — the Queen Mother's ancestral home — because of the dim lighting within the building.
But that did not stop her splashing out £500 on a cashmere dog coat from the castle's gift shop before both Carrie and Gary took part in some Scottish country dancing in Dundee railway station.
At midnight, an accordion orchestra led the 28 passengers on the £1,500 a day trip on to the deserted platform at Dundee railway station where they danced The Dashing White Sergeant and eightsome reels.
Gilchrist wrote: "I partner Carrie, and Gary is here too of course, dashing in and our of the dancers' feet. Carrie appears transfixed with joy by this simple pleasure."
Ms Fisher's daughter Billie Lourd broke her silence about the deaths of her mother and grandmother, who died within a day of each other, on Monday.
The 24-year-old posted on social media site Instagram: "Receiving all of your prayers and kind words over the past week has given me strength during a time I thought strength could not exist."
"There are no words to express how much I will miss my Abadaba and my one and only Momby. Your love and support means the world to me."
A joint funeral is planned for the two actresses.