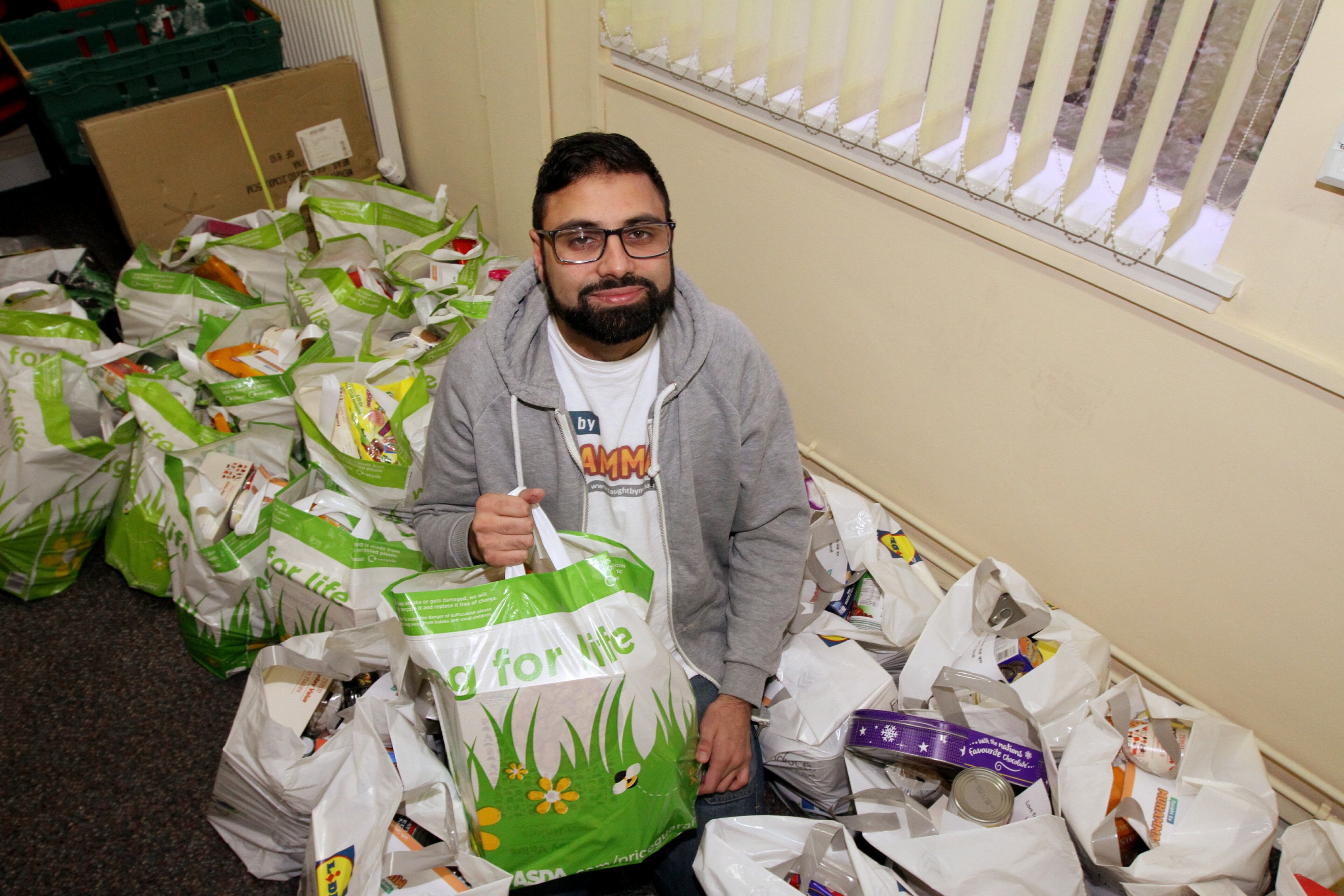 A Dundee foodbank has seen a "huge" increase in people relying on its service.
Taught By Muhammad, who operate a number of charitable services throughout the city, has witnessed referrals for food packages jump from 80 to almost 180.
Volunteers believe festive delays in benefit sanction appeals and rising fuel bills are to blame for the sharp increase.
The charity's operations manager Rizwan Rafik revealed volunteers have been asked to work increased hours to cover the festive spike.
Rizwan said: "If people claiming benefits are sanctioned over the Christmas period they won't get payment till January.
"What are they meant to do when the agencies are closed?
"It's winter too, so people are having to choose between heating or eating
"It's a case of what do they do?
"On average we have 80 to 100 households on a monthly basis, but at Christmas time we saw 160 to 180 households.
"Luckily we managed to get volunteers in for longer hours and people were coming in with extra donations, too.
"That went a long way to helping people in the city going through some difficult times."
Rizwan is uncertain if the numbers of people requiring the service will dip, or if the increase is a sign of the times.
The big-hearted charity worker works tirelessly along with his colleagues to support society's most vulnerable through a number of services, including the foodbank as well as local community cafes.
And while Rizwan and his colleagues will always strive to combat poverty and hunger, the dedicated project coordinator is aware that more and more people are finding it increasingly difficult to get by.
He explained: "During January and February a lot of people get hit because they have been spending money on Christmas presents.
"I don't think it will drop off that significantly.
"We're in the winter, when people have higher bills.
"Some people have temporary jobs for Christmas and are maybe looking for new jobs, too.
"The increase we saw during December was massive, so we're not really sure what to expect now."