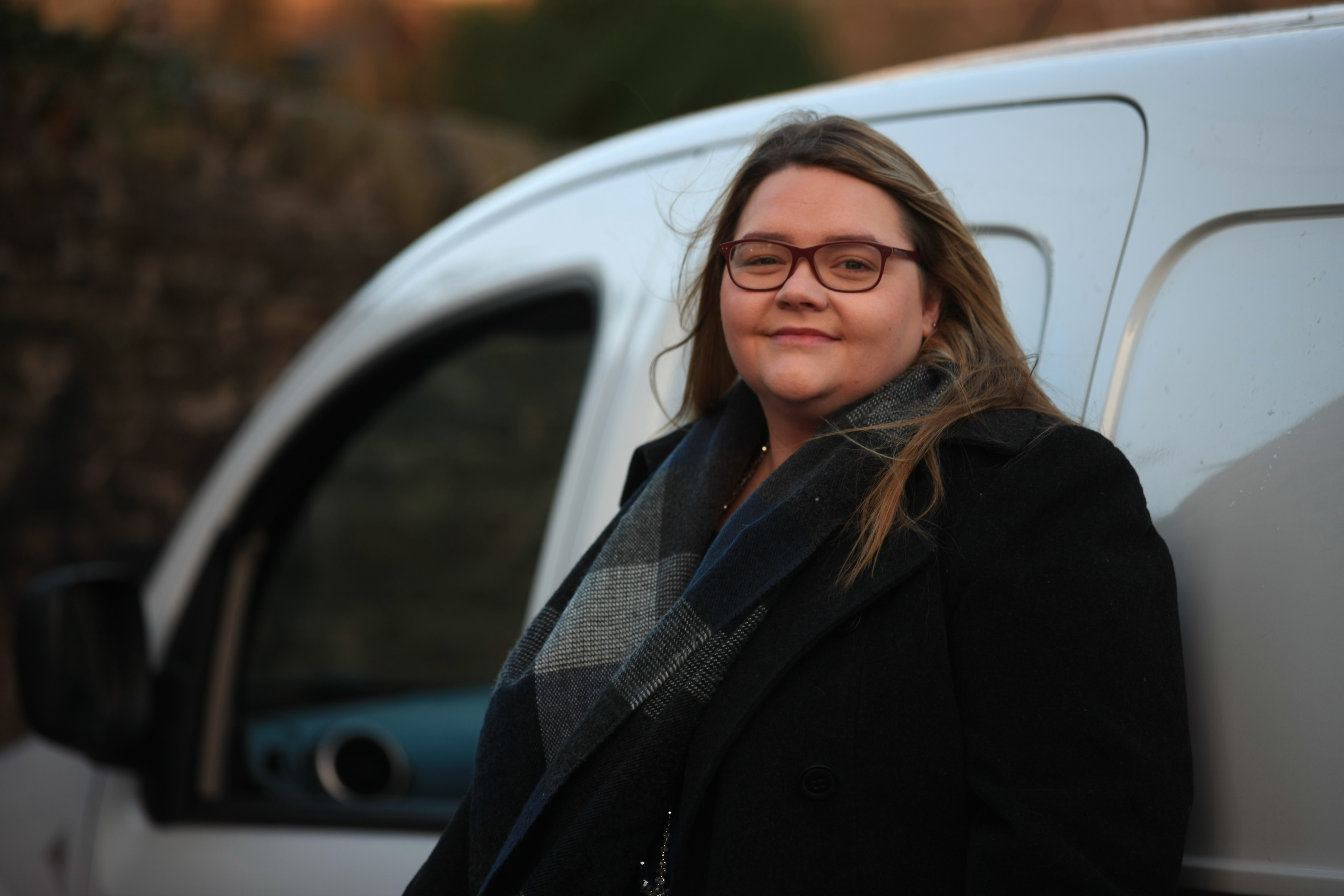 A woman left stranded in the dark on the way to her new Dundee home has thanked the selfless stranger who helped her out through an online group.
Sarah Nyembo had been driving on the A90 when her van ran out of fuel and came to a stop on the southbound carriageway.
In darkness and blasted by high winds, Sarah turned to social media asking for advice on local taxi numbers.
She was stunned by the generosity of kind-hearted Jackie Milne who offered to take her to the nearest petrol station.
Sarah, who runs a sweet business said: "I was coming down from Aberdeen as I'm from there and go back up regularly. I just got my van a few weeks ago and thought I had enough fuel.
"Just as I passed Forfar, the van's lights started flashing and it started coming to a halt. It was scary sitting there on my own not having a clue where I was."
Sarah tried calling a few taxi firms without success so took to Facebook for help.
Jackie, who lives in Letham and runs the Little Miss Daisy kids boutique in Monifieth, said she was lying in bed at the time and went straight out in her pyjamas when she saw the message.
The 54-year-old said: "I saw she couldn't get any taxis so I just said I'd be there in 10 minutes. Someone needed to help."
Jackie drove Sarah to a petrol station in Dundee, where she was able to fill up a fuel can to take back to the van.
Sarah said: "I didn't expect that at all. When she came along I was in shock — you don't see enough kindness in this day and age.
"I only moved to Dundee in October so I couldn't believe the reaction.
"She wouldn't accept money or
anything. She said she didn't want it. I can't thank Jackie enough for what
she did.
"Without her, I don't know how quickly I would have got home."
Scores of Facebook posters praised Jackie for her good deed with some branding her a "legend" and a "real life angel".
She even got a call from her daughter in Switzerland, who caught wind of her mum's actions online.
However, Jackie played down her good deed, saying: "I knew where she was, the wind was howling and she was on her own in the dark. I would be scared. I'm just glad I went."