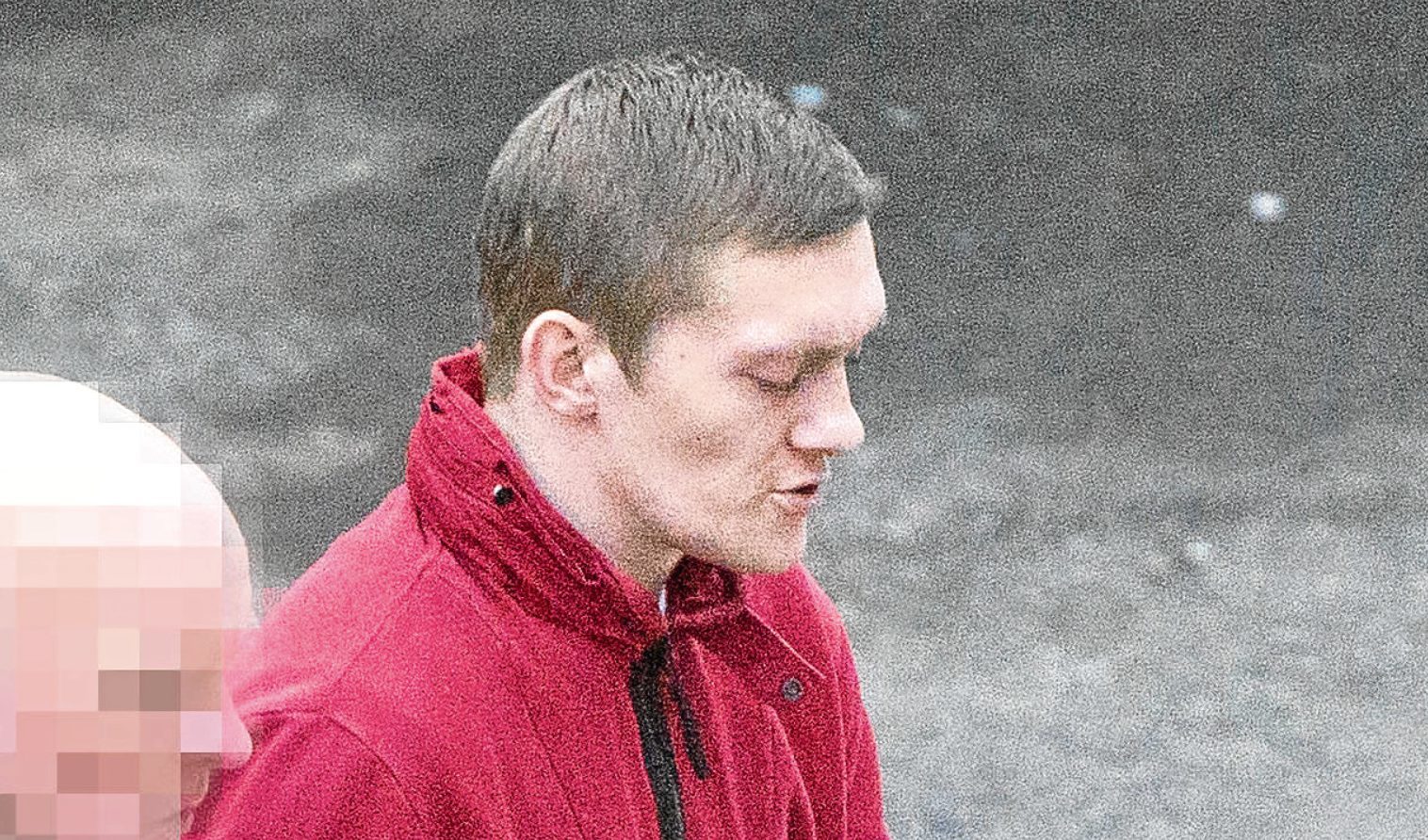 A man who stole more than £7,000 worth of underwear from an adult store has been jailed for almost three years.
Charles Forbes raided Desire in Dundee's Albert Street with the aid of an unknown accomplice.
They piled a stack of stolen lingerie into Forbes' car before making off.
Police found his car just hours later, but he was not arrested and charged at that time.
He went on to attempt to break-in to the home of a 74-year-old woman 10 days later.
Dundee Sheriff Court heard she had been left so traumatised that she has had to leave her home because she feels "insecure" there.
Depute fiscal Eilidh Robertson told the court: "A member of the public saw the accused and another male around 5.30am on September 13 last year acting suspiciously outside (Desire), moving in and out with their hands full of various items. Police were called after they made off and when they attended they could see a rear window had been removed."
She added: "Police were aware of the vehicle they were looking for and it was found around 11.30am with various underwear strewn across the rear of the vehicle. The accused was seen walking towards the car and was spoken to but not at that time arrested.
"The total value of underwear stolen was £7,400 and it was fully recovered.
"On September 23 the occupier of a property in Forfar Road, a 74-year-old woman, heard banging noises in the night but did not immediately act on it.
"In the morning she found her shed had been broken into and her garage door handle had been broken off.
"Her CCTV system captured the accused attempting to gain entry to her property through the front door, but was ultimately unsuccessful."
Forbes, 30, a prisoner at HMP Perth, pleaded guilty on indictment to charges of theft by housebreaking and attempted theft by housebreaking committed on September 13 and 23 last year.
Defence solicitor Anika Jethwa said: "He was released in relation to the first matter after being spoken to by police."
Sheriff Alastair Brown jailed Forbes for two years and 10 months and ordered that he be supervised upon his release for a further year.
He said: "Commercial premises are not fair game, the nature of the shop does not matter.
"You then tried to break in to somebody's home. I don't know for how long this lady had lived there, but any attempt to break in to somebody's home creates feelings of insecurity and violation.
"That's what you did to this lady and she has had to move."