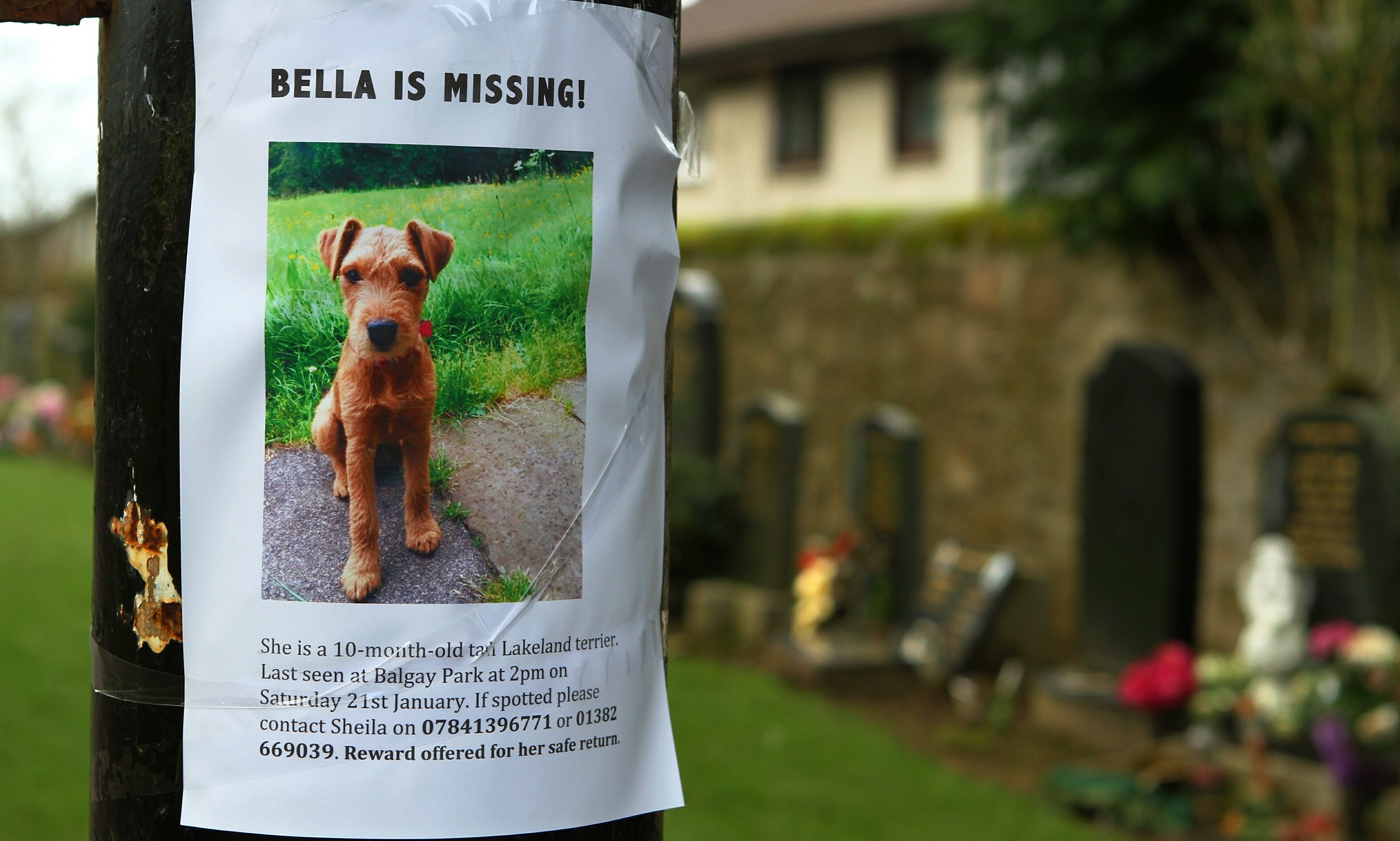 Volunteers hunting for missing Dundee dog Bella have recruited the help of a drone and night vision goggles.
Bella, a 10-month-old lakeland terrier, disappeared while walking with owner Sheila Gaughan in Balgay Park on Saturday afternoon.
Staff from Dundee City Council's environmental services department and firefighters have spent three days digging in Balgay Cemetery in the hope of finding Bella.
Council workers used a specialist camera to pinpoint a precise location for Bella, while search dogs complete with sensors were drafted in from Edinburgh to scour the area, but without success.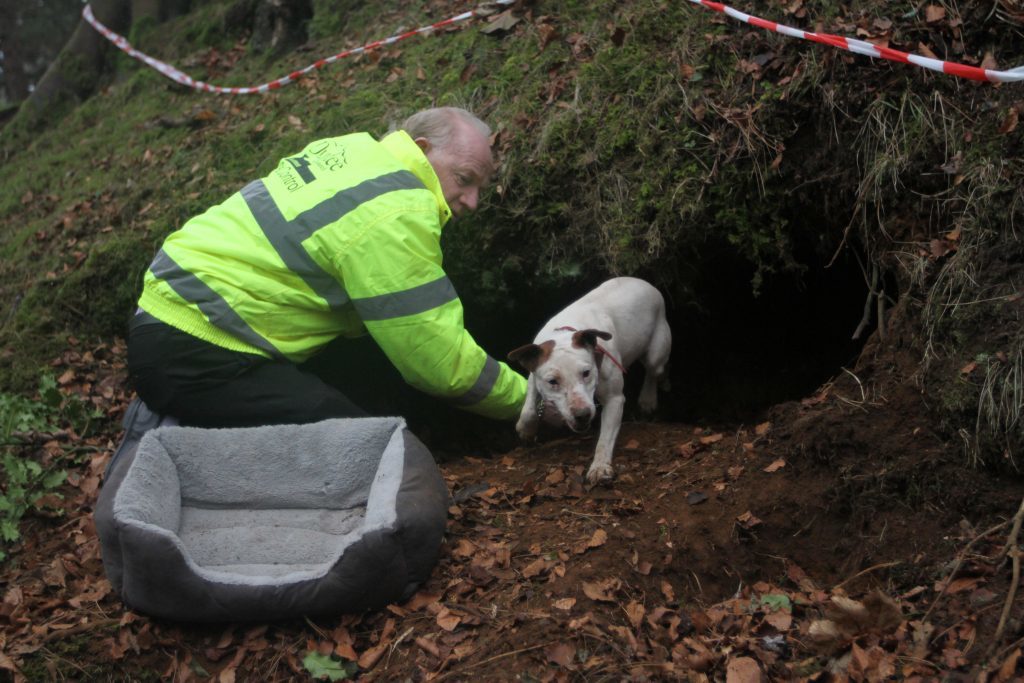 Though Dundee City Council is scaling back its search, volunteers are refusing to give up.
Bella's owner, Sheila, has now appealed for the use of a drone after spotting new holes which she believes may be significant.
Using the popular Missing Pets Dundee Facebook page, Sheila appealed to the public to continue to help her search for Bella.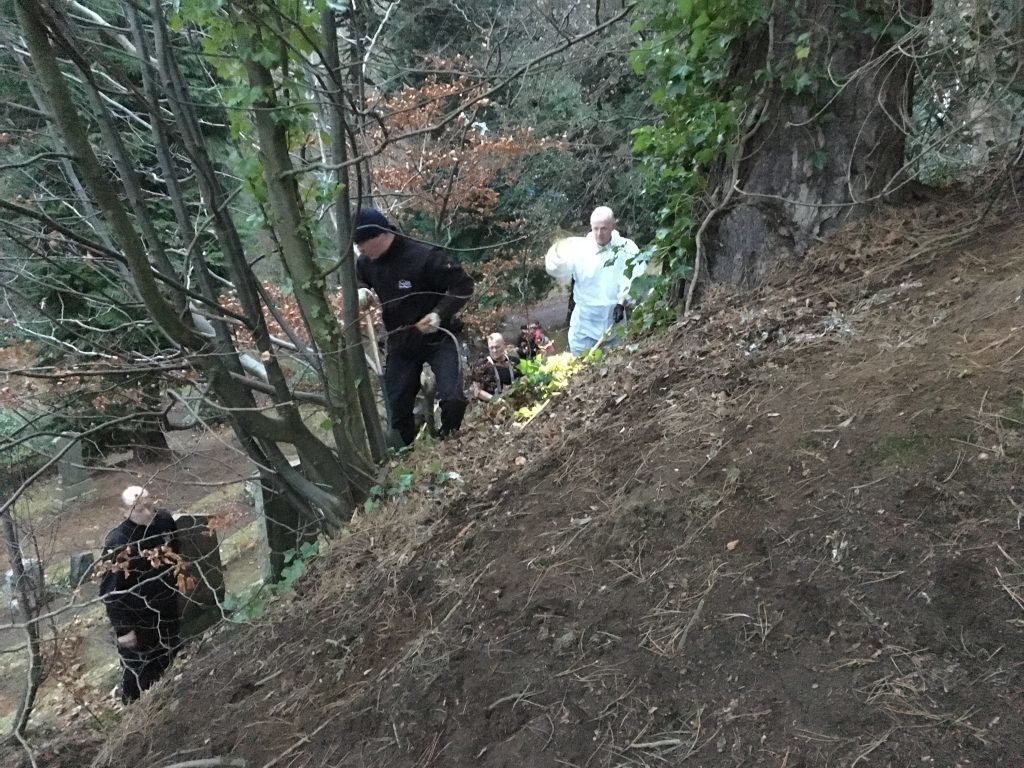 She said: "There must be a reason why she (Bella) never returned that day and has been no sightings.
"If you live in the Balgayhill, Ancrum Rd, Scott Street, Balgay Road and surrounding areas and have CCTV can we also ask you to check this from 2pm Saturday as this is the time she ran off.
"Also to check all sheds, outbuildings and gardens especially if any playhouses or anything large enough for wee Bella to hide in."
On Wednesday more volunteers took part in searches for Bella.
Helen Howie and daughter Ailsa, complete with dog Angus, walked around Balgay Cemetery in the hope of catching a scent of the missing dog.
Mrs Howie said: "We thought we would bring Angus and see if we could help.
"It's such a sad thing to happen."
Stephen and Sammy Mustard, along with dog Star, also took part in a search.
Bella's "overwhelmed" owner Sheila has previously thanked members of the public for giving up their time to help.
A Dundee City Council spokesman said: "We have spoken to Ms Gaughan and have explained that due to length of time Bella has been missing the circumstances do not warrant a continuation of the level of search that has taken place within the cemetery.
"Animal control officers will continue to be on the lookout for Bella as part of their normal duties.
"We are continuing to provide assistance to Ms Gaughan."
For more, see Thursday's Courier