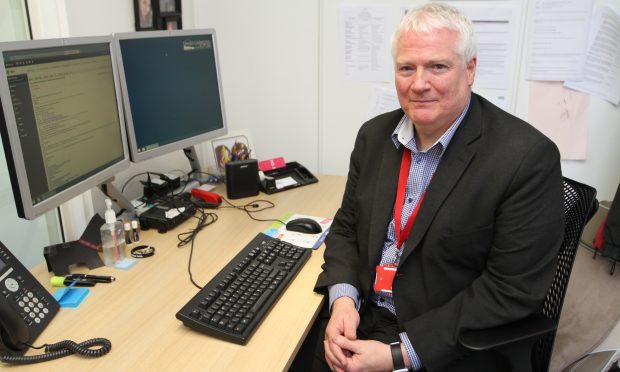 From the ice-age to the dole-age some jobs are bigger than others, as Morrissey once nearly sang.
With that in mind, one must sympathise with Paul Clancy, the new executive of Dundee's children and families service.
While the physical transformation of Dundee's waterfront is the most obvious symbol of efforts to transform the city's fortunes, it is the work Mr Clancy is responsible for that will, ultimately, mean more to its people.
He has been charged with closing the attainment gap, a nicer-sounding name for the poverty trap.
Essentially, the attainment gap is the name given to the phenomenon that sees children from better off areas outperform their peers from disadvantaged areas at school.
This then feeds into a cycle of poverty, where those with poorer qualifications end up in worse-paying jobs.
It is a huge challenge, but possibly the most vital once facing not just Dundee but the country as a whole.
The Joseph Rowntree Foundation estimates that by a time a child is five, those from disadvantaged backgrounds are already more than a year behind those from more affluent areas.
The Scottish Government has a £750 million attainment fund to be shared among nine councils to close this attainment gap but it remains a daunting task, particularly given budget cuts elsewhere and teacher shortages.
The city council has already appointed an attainment advisor as well as key staff to support families in deprived areas and help the development of children.
Speaking last week, Mr Clancy said this early years intervention will be vital in reducing the attainment gap and ensuring that children are "ready to learn" when they arrive at school.
The success of these initiatives will not be known for many years but it is vital they succeed, otherwise Dundee really will become a tale of two cities, with those in the poorest areas condemned to an ever-deepening cycle of poverty.
No matter how successful the V&A and waterfront development are, closing the attainment gap would be an even greater victory.
Doing that is a challenge that would simply be too daunting for many.
Mr Clancy will, of course, be well rewarded in his new role.
But if he is able to transform the fortunes of the city's poorest children then every penny will be worth it.