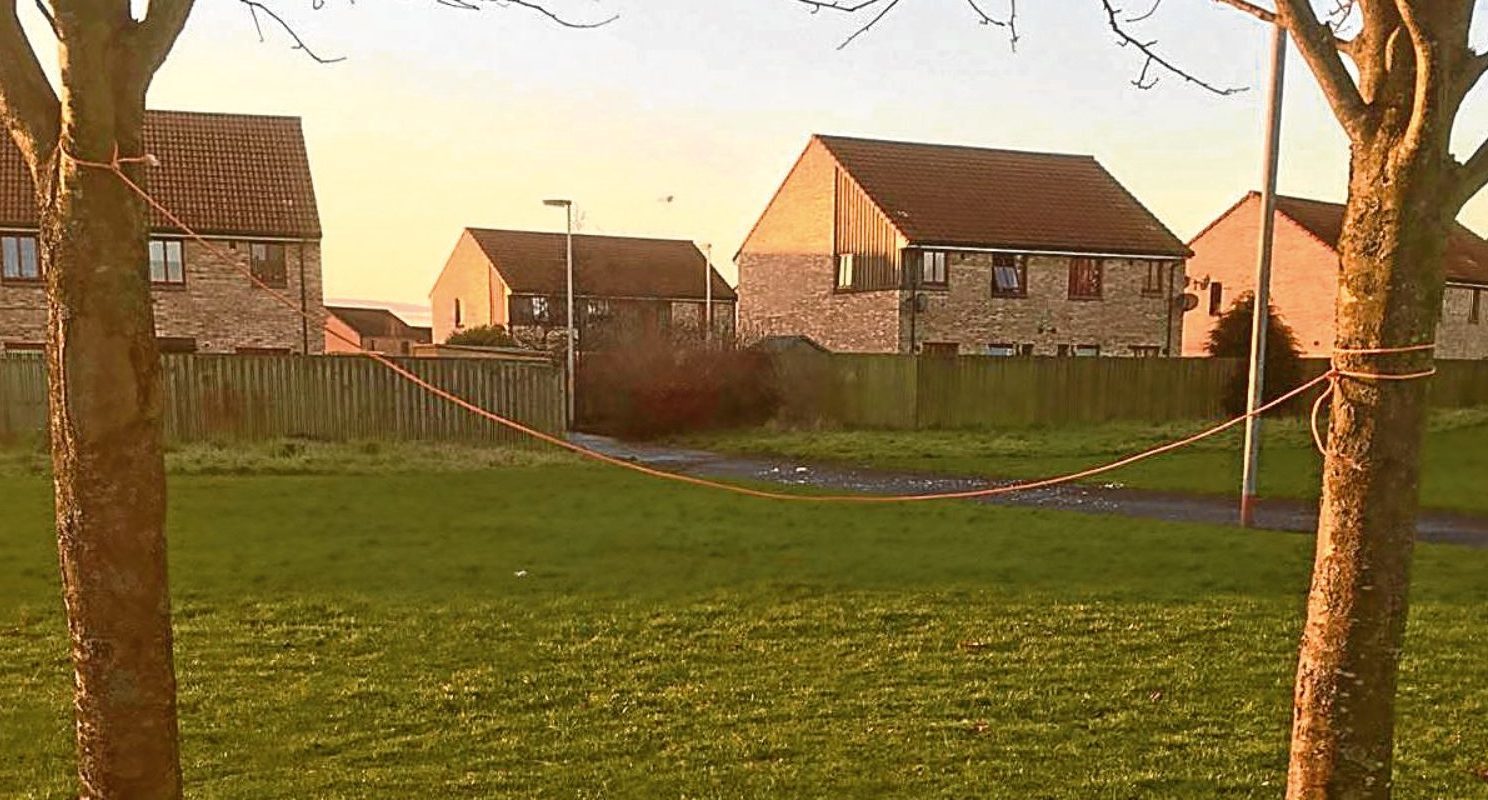 A Dundee schoolboy could lose four teeth after cycling into a rope left tied between two trees.
Rhys Heenan, 13, of Fintry, was cycling with friends on Saturday night when he took a shortcut past a play park near Ballumbie Primary School.
As he was pedalling between two trees he hit the rope, which yanked out one of his teeth and pushed forward another three.
The rope had been tied between the two trees and, due to the darkness, Rhys had no chance to avoid it.
The Braeview Academy pupil has been fitted with a brace to protect his damaged teeth but it is not sure if they can be saved.
His mum Michelle, who works as a receptionist, said: "The big streetlight was broken so he couldn't see the rope. It went in his mouth and pulled one of his teeth out and he has pulled three teeth forward."
She added: ""They've put a metal brace on for now, but he's got to see his dentist. He might lose the other three teeth."
Rhys is now recovering at home.