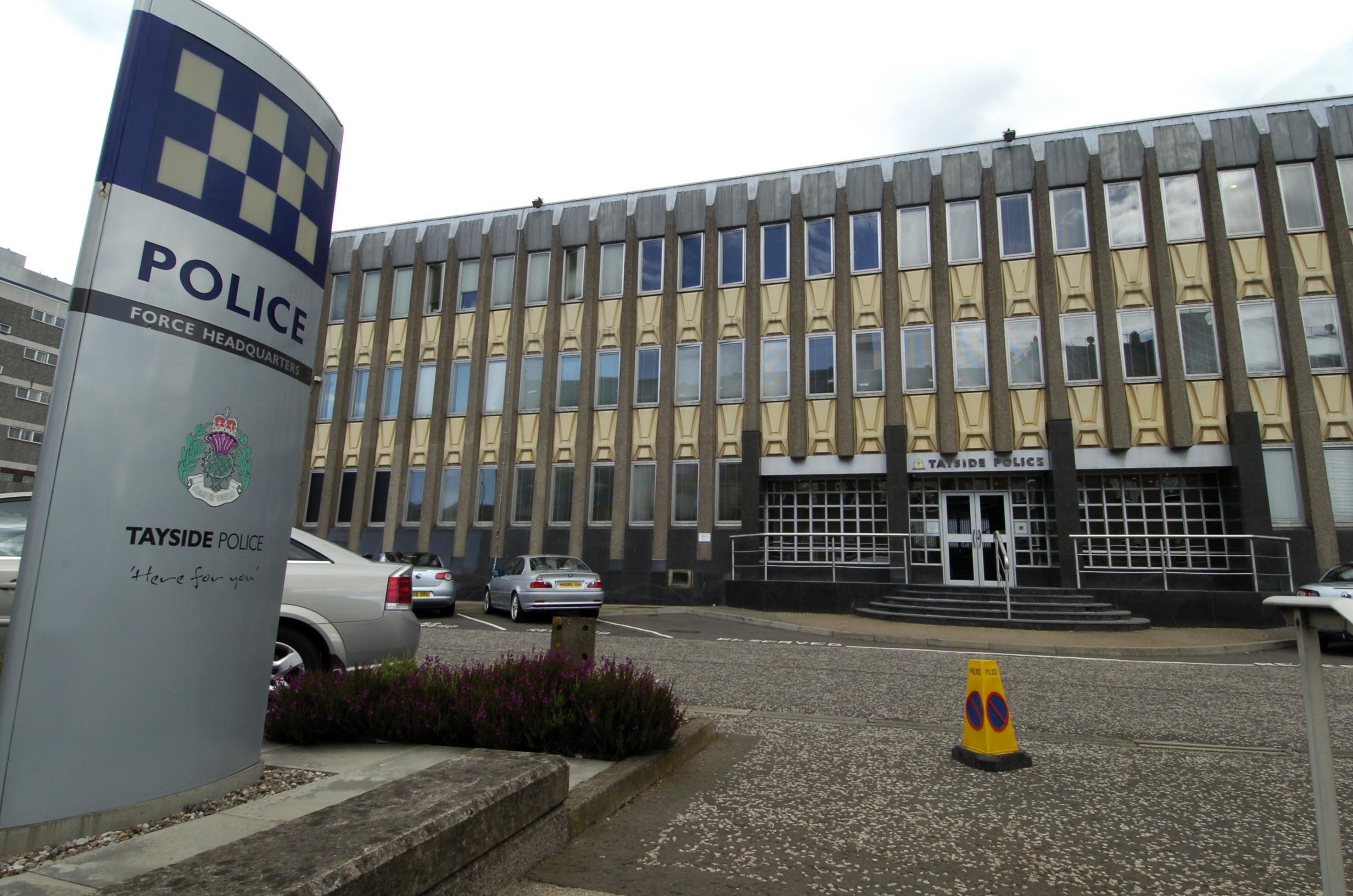 The number of sick days taken by police officers in Tayside increased by almost a quarter last year, new figures reveal.
In total in 2015/16, 9,496 sick days were lost due to illness in the Tayside division of Police Scotland, 1,830 more than the 7,666 lost in 2014/15.
This equates to a 23.8% rise year-on-year with 5,851 sick days lost so far in  2016/17 up to November 30 2016.
When asked how many police officers there are in Tayside, Police Scotland said they do not generally discuss operational numbers, but the force's website states there are 3096 available officers with a total local resource complement of 962.
Scottish Conservative North East MSP Liam Kerr said the increase was a "concern" and was part of a nationwide pattern affecting the police force.
He said: "This is a pattern that's replicated in other parts of the country and it's clearly of concern. We know more officers are having to take on other roles away from the frontline, leaving others over-stretched.
"When this happens, it's obvious there's going to be more sickness absence, and that's bad for staff and bad for the taxpayer.
"The police do a fantastic job in difficult circumstances, which are only increased by the interference, funding cuts and micro-management of the Scottish Government.
"I am sure Police Scotland will reflect on these findings, and help those on sick leave come back to work.
"I am confident the Police will try to ensure a better environment for them when they return and hope the Scottish Government will give them the support to do that, that seems to have been lacking so far."
Nicky Page, head of people management at Police Scotland, said that, as one of the country's largest employers, "minor" variations in sickness are to be expected.
She said: "Police Scotland is one of the largest employers in the country, and with more than 22,000 officers and civilian staff carrying out a wide range of duties, often in very challenging geographical, physical and psychological conditions, minor variations in sickness and absence rates can be expected.
"We monitor this on an ongoing basis and a report is made to every Scottish Police Authority Board Meeting. Police Scotland takes its responsibilities as an employer very seriously indeed, and has a range of assistance schemes in place to ensure that any employee who is unable to perform their duties is fully supported in their journey back to health and subsequently work."
In October it was revealed that in the last three years mental health issues resulted in 141,230 lost days among front-line officers in Scotland, which the Liberal Democrats said showed the force was "being stretched to breaking point."
A Scottish Government spokesperson said: "Police officers and support staff do an excellent job and their welfare is taken very seriously. The management of sickness absence for police officers and staff is a matter for Police Scotland."