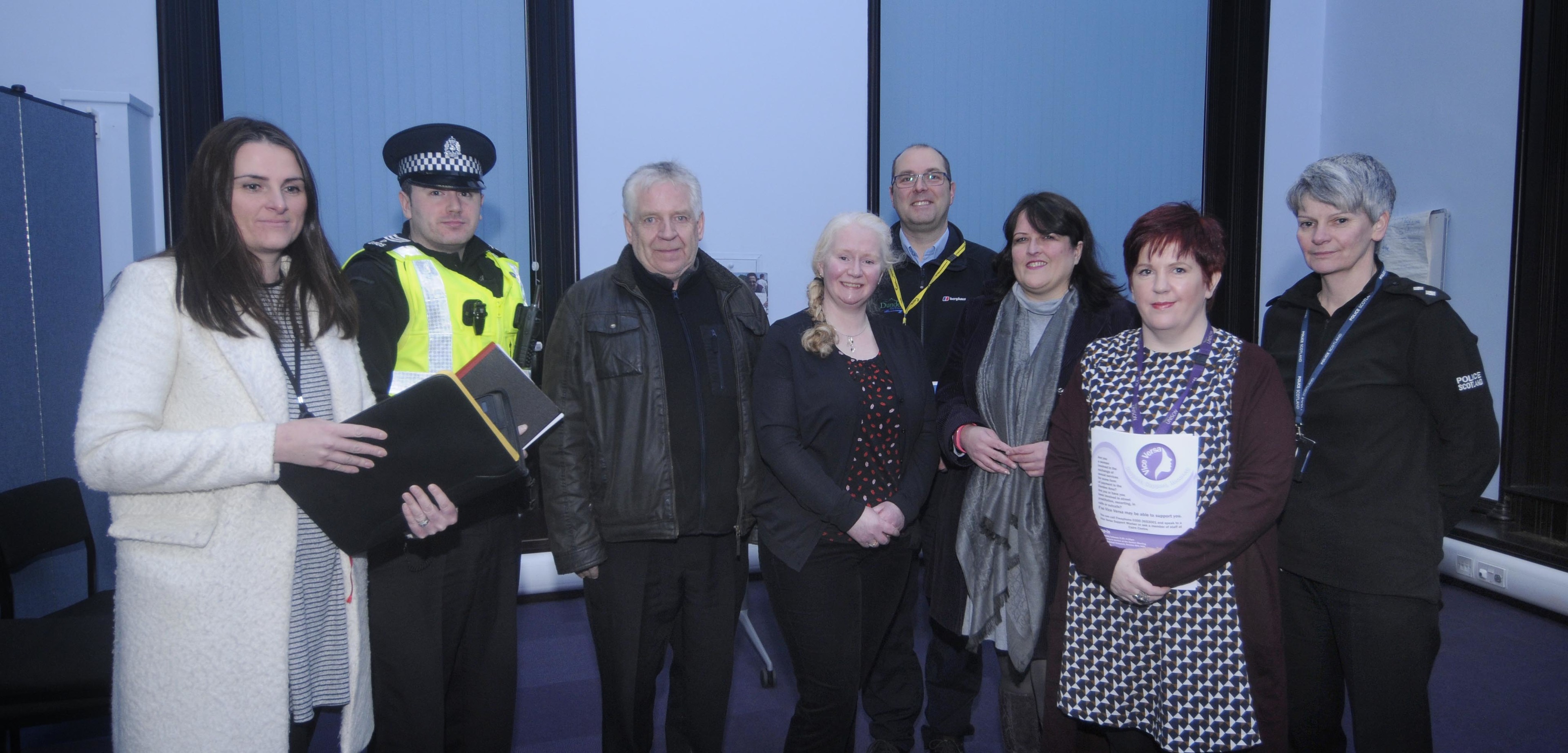 Calls for Dundee to have its own designated red light zone have proven unpopular with councillors and community workers.
Several homeowners living on Dundee's Arbroath Road have called for sex workers to be stationed within a designated area of the city.
Both Market Street and Dock Street have been suggested by fed-up residents, who have grown tired of prostitutes and kerb crawlers congregating yards from their homes.
Thirty homeowners met with police, community workers and local councillors at Dundee's Arthurstone Library to express frustration about the ongoing issue of kerb crawling.
Creating a designated red light zone for sex workers was among one of the suggestions put forward by residents.
Tayside Division's Police Sergeant Alex Munro said plain-clothed officers will be drafted in to review the area in an attempt to make it "less user friendly".
A CCTV van may also be used to cover surrounding side streets.
It's thought the suggestion of creating a set red light area would be unpopular.
City centre councillor Lynne Short believes sex workers congregate in residential areas to ensure their own safety.
While she wants a "zero tolerance" approach to kerb crawling, she does not believe moving prostitutes to other areas of the city will solve the issue.
She said: "My biggest issue with that would be safety.
"Many women go to the Abroath Road because they know it is safe.
"We're looking into getting signs made available warning kerb crawlers and signs from Vice Versa (a service who help sex workers) advising women that it's not safe.
"If we attempt to let people know that it's not somewhere they should be going, then it gets the message across.
"It will be a 'prostitution isn't welcome here' type of thing.
"The problem will move again, but that's why we need to look at the political angle — a zero tolerance approach."
Sinead Daly, manager of the Dundee Women's Rape and Sexual Abuse Centre, is also not keen on creating a designated area for sex workers.
She said: "That's going down the road of a de facto legalisation of prostitution.
"It won't make women safer. I don't think it's workable.
"It's not dealing with the problem if it's shifting it from one area of the city to another.
"The direction of travel will hopefully be about reducing prostitution in the community as a whole."