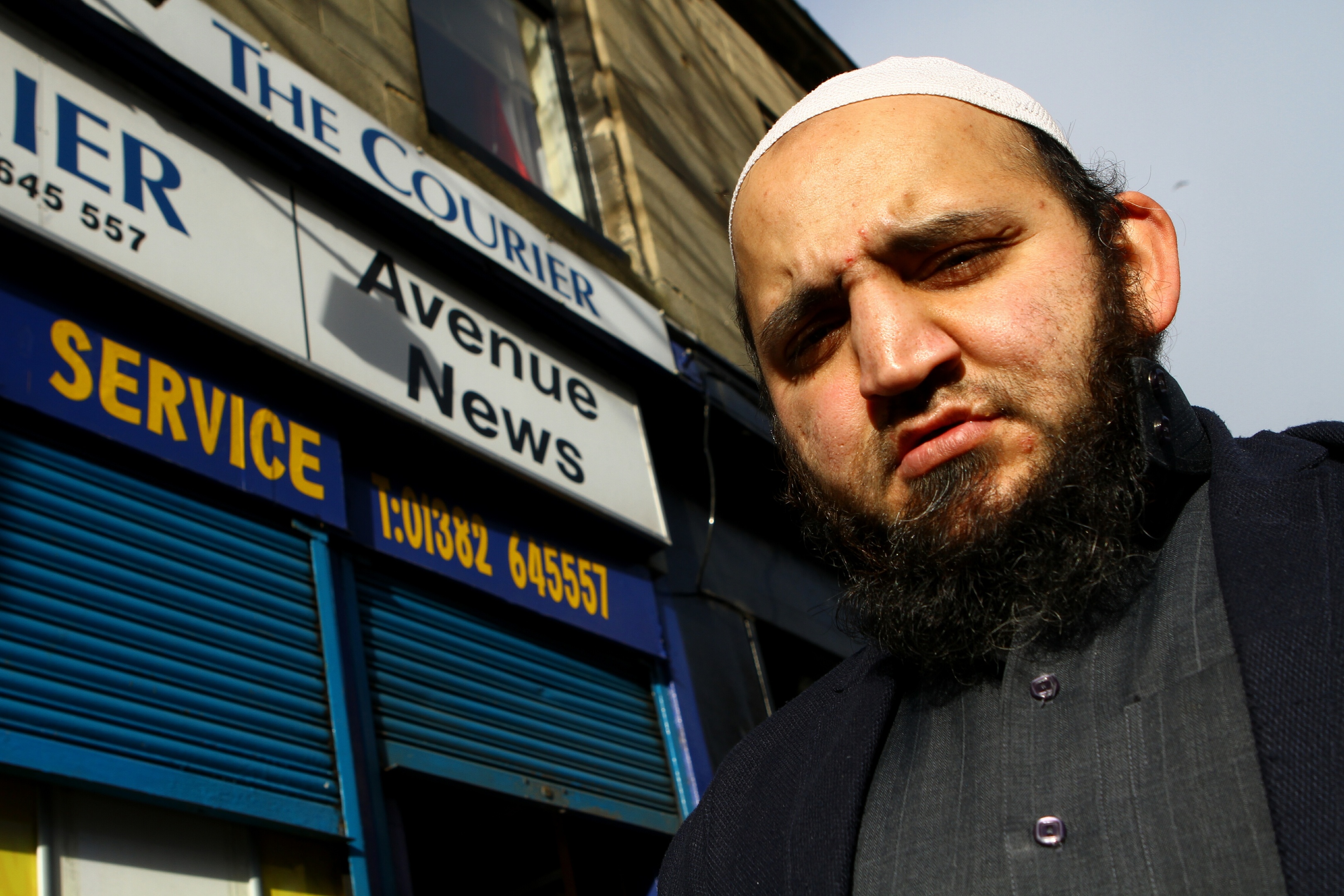 A shopkeeper in Dundee has spoken of his shock after a knife-wielding thug robbed his newsagent shop.
34-year-old Safiq Latif, had kept his Blackness Avenue shop open late to sort out paperwork when the man entered.
Safiq, who has run Avenue News for the last eight years, said the robber initially asked for cigarettes but when he returned after fetching them, the man was holding a knife and demanded money from the till.
Safiq said: "He was threatening me and I was obviously scared so I backed off.
"The till was slightly open at the front — so he reached across and took everything in there. It was basically the day's takings, so maybe £500.
"It was dreadful. You just don't expect it here. This is one of the better areas of Dundee. I was just so shocked."
The shop is located just off Perth Road and is commonly used by local school children in the afternoons during the week.
Safiq, who lives in Downfield with his wife, Aisha, and his three children, Amirah, 9, Maryam, 8, and Umar, 4, said the panic he felt was "indescribable".
"There's nothing on CCTV so I just hope someone comes
forward with information. It's awful that you work hard to make a living and someone thinks they can just come in and take it like that.
"My family are worried about me because I had a heart bypass operation a couple of years ago after a valve failed. I shouldn't be going through this stress."
A Police Scotland spokeswoman said: "Officers are appealing for information after a robbery at the Avenue News, Blackness Avenue, Dundee.
"The incident occurred about 5.45pm on Friday, with a three-figure sum of money stolen.
"Officers are keen to trace a male in his mid-20s, wearing a dark, hooded jacket, black cotton tracksuit bottoms, trainers and black gloves.
"The shop owner was shaken following the incident but was not injured.
"Anyone with any information should contact 101.
"Alternatively information can be passed anonymously via the charity Crimestoppers on 0800 555 111."