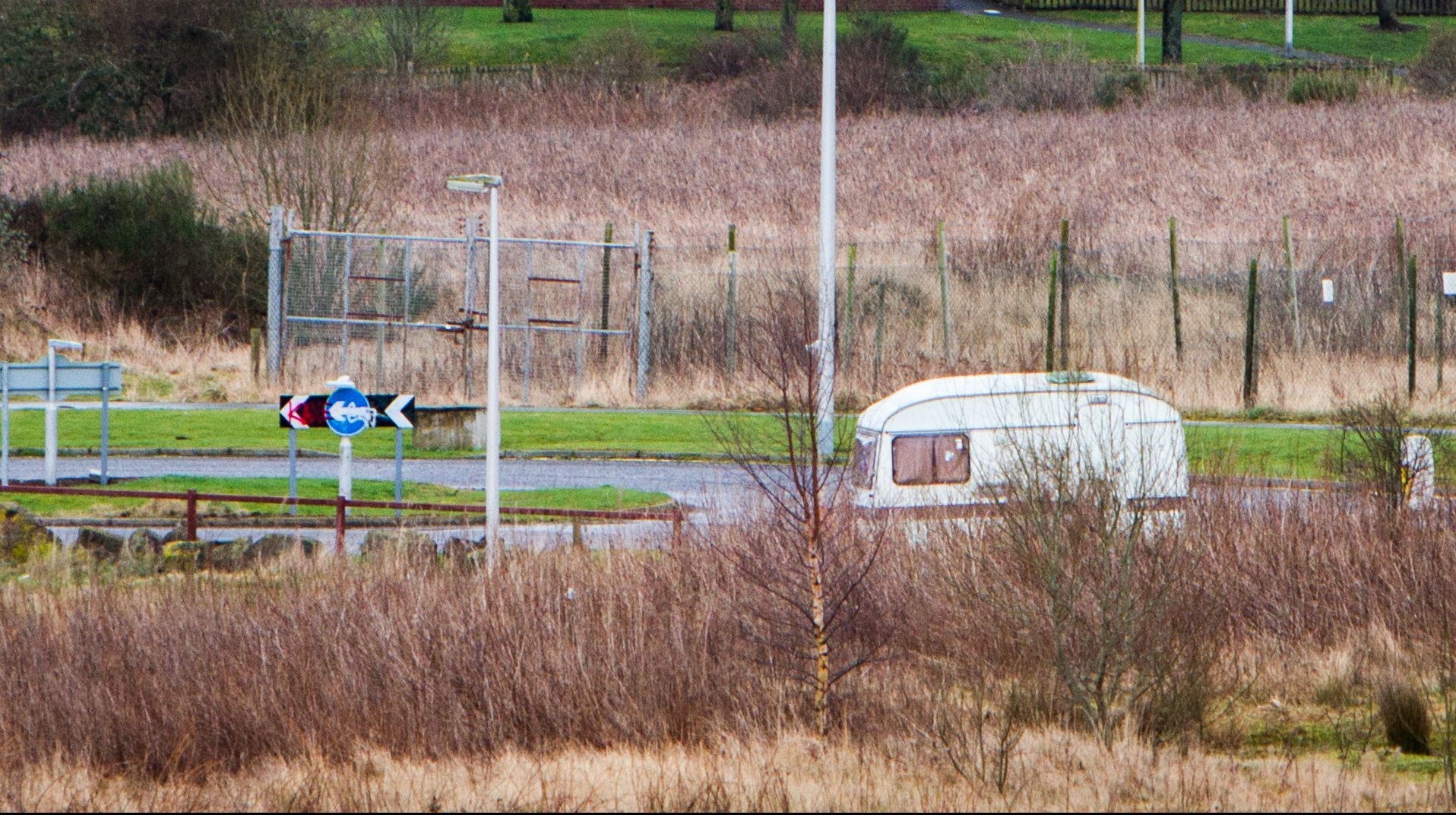 Dundee City Council has started legal action to remove a caravan which appeared at the site of a former traveller camp.
A caravan arrived at Fintry's Jack Martin Way on Thursday at an area previously occupied by several groups of Travellers.
Bollards were put in place in an attempt to stop vans accessing the land after members of the public complained of stacks of rubbish and disorderly behaviour.
Thousands of pounds has previously been spent clearing up the popular caravan haunt after Travellers have visited.
A hearing will take place at Dundee Sheriff Court on Tuesday in order to gain an enforcement order to legally remove the van and its owner.
It is believed the owner of the van has already been told to the vacate the site, but has failed to do so.
Fintry Community Council chair Ron Neave said he's hopeful the van will be removed by Tuesday.
He said: "It is something we will keep an eye on.
"The van doesn't look inhabitable to me, but there's a Calor Gas canister there, so it's definitely being used by someone.
"I think people go there because they think it's out of the way and they think they can't be seen.
"I feel there is something which should be put in place legally which allows the police to move people on quickly.
"Rather than having to employ lawyers and enforcement officers, there should be something in place that saves time and money.
"When I went up to have a look there was bits and bobs lying about.
"Come Tuesday there could be more rubbish left."
Dundee City Council said it is aware of the van's presence and that it has "begun the appropriate action".
The van's owner was unavailable for comment when approached by The Courier.