A Dundee lecturer who sprinkled a little Star Wars magic on the V&A has revealed his viral hit was his very first post on Facebook.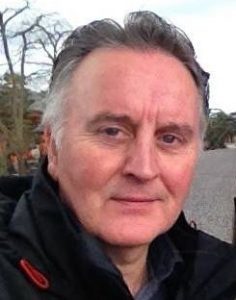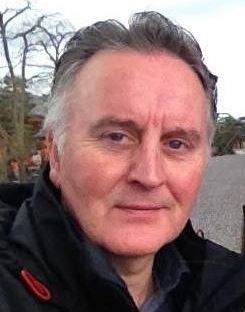 Duncan of Jordanstone graphic design course director Gary Gowans, 57, created a video that shows Han Solo's Millennium Falcon – the fastest hunk of junk in the galaxy – flying out of the partially-constructed V&A, pursued by a squadron of Imperial TIE Fighters.
Robot R2-D2 even makes an appearance in the 30-second video, which has been viewed more than 200,000 times since it was posted on Sunday night.
Gary said: "I'm completely shocked – I hope it hasn't offended anybody. It's something I did as a bit of fun when I was recovering from the flu. It took a couple of weekends to do and an evening or two. It was really just for my friends and family.
https://www.facebook.com/100014399674634/videos/197795180710470/
"I love the building but I'm always making associations with things and whenever I drive past it I hear the Darth Vader theme. I do love the building but it does look like something out of Star Wars at the moment."
Although Gary joined Facebook last year, the video was his first post and he had no idea his video had gone viral until his daughter told him on Monday morning.
He said: "I'm a bit of an ingenue. I'd avoided Facebook for years so this was the first thing that I had posted.
"When I woke up on Monday my daughter said it had gone crazy. I don't know how I'll follow it up."
Gary, who helped create the images projected on to buildings in the City Square for the Light Nights event which concluded the Festival of Architecture, was 17 when the original Star Wars movie was released.
He said: "I'm not an uber-fan but I'm a big film buff."
A V&A Dundee spokesman said: "We're delighted to see talented people like Gary being inspired by our building before we even open next year, resulting in such fun and creative work."