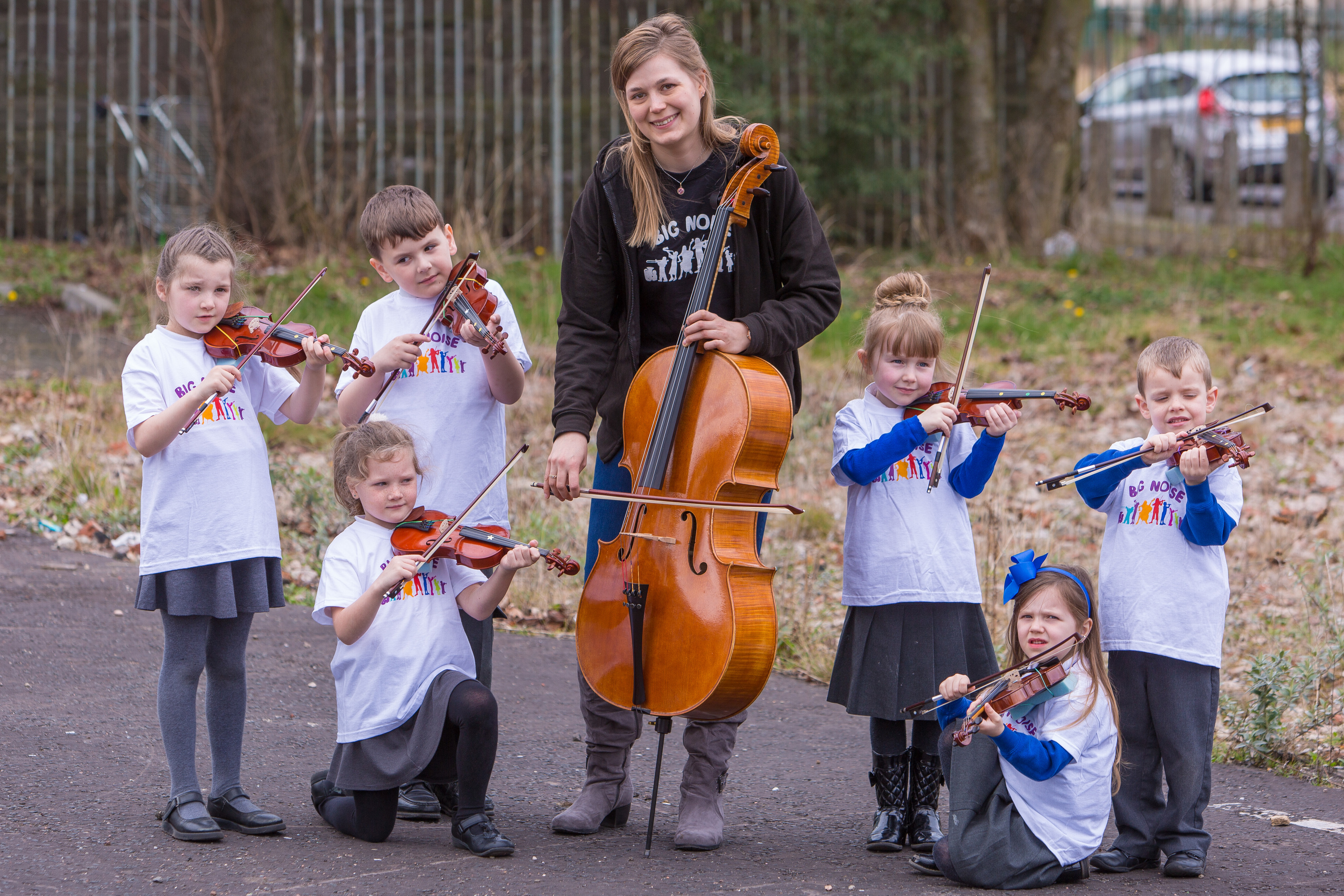 Children from Douglas were yesterday given their first taste of Sistema Scotland's new Big Noise music programme.
Musicians who work in the organisation's established centres in Stirling's Raploch, Aberdeen's Torry, and Glasgow's Govanhill, performed to around 700 pupils from the two Douglas schools selected to take part, St Pius and Claypotts Primary.
The social change programmes, which will officially begin in September, will help transform children's lives by teaching them a range of social skills through music, specifically an in-house orchestra.
Dundee community campaign, Optimistic Sound, are the main funders of Big Noise Douglas, with a £1.4m investment over five years, and are working alongside national body, Sistema Scotland, and Dundee City Council.
Later in the day, an event was held at Douglas Community Centre giving an opportunity for members of the Douglas community to engage with Sistema staff.
Michael Woods, executive director of Dundee City Council's Children and Families Services, has been a big backer of the scheme and spoke of his delight in seeing everything become a reality.
"I'm really proud today," he said.
"This really has been a long time in coming because we have been talking about bringing Sistema to Douglas for a good three years now.
"It's one of those programmes that goes beyond schools and children though; it is about families and communities.
"Everyone is so supportive of it and it will be fantastic to see the ripple effect take place throughout the area in the years to come."
Children who take part in the programme — which begin in Venezuela, before spreading across the globe — develop a wide range of qualities and skills, including confidence, teamwork resilience, pride and aspiration.
These skills can then lead children to reach their full potential and lead more fulfilled lives.
Nicola Kilean, chief executive of Sistema Scotland said the day was an important part of introducing the programme to the community.
She said: "Big Noise Douglas is now at a really exciting stage in the run up to the start of the programme, but we wouldn't be here today without the support of Optimistic Sound, Dundee City Council and the wider Dundee community."
Clare Brennan, Optimistic Sound trustee, added that the day was about "putting down roots" in the area before growing it into "something extraordinarily special."
The next step for the programme is to appoint a project leader, interviews for which are taking place this week.