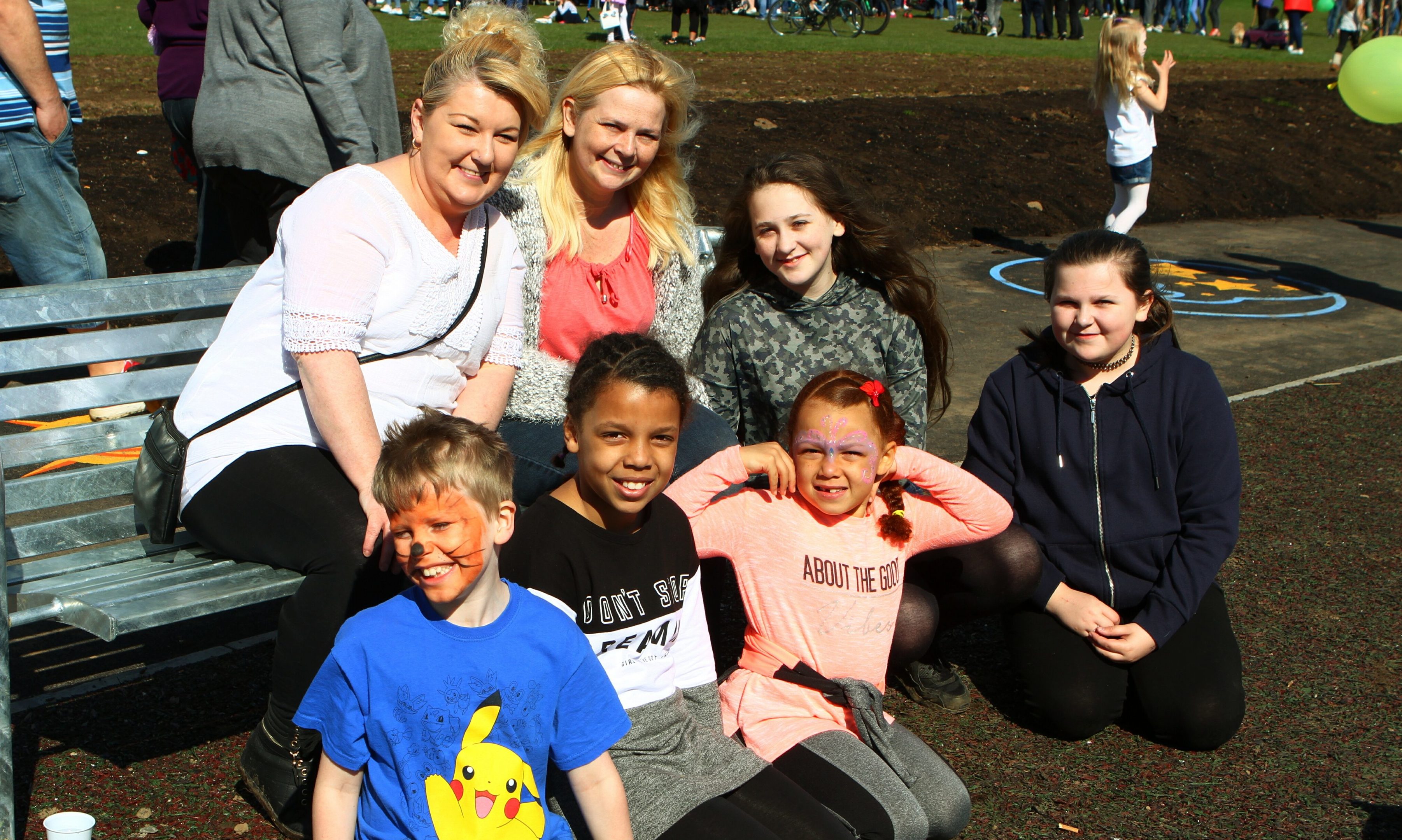 A new Dundee play park opened with  fanfare after three years of fundraising by community leaders.
A bright and warm Sunday saw a large turnout of families for a mini gala day at Powrie Park, including music, food, a bouncy castle and a climbing wall.
Fintry Community Council, who fund-raised for three years to build the park, had faced a shortage of £9000 but at the eleventh hour a group of local businessmen donated the cash to make the project happen.
Ron Neave, chairman of the community council, said: "It was hard work and it takes a long time to get these things done, but when you see people coming to enjoy themselves, it makes it all worthwhile.
"We definitely got the turnout we were hoping for, it was a lovely day for families to come out and enjoy the sunshine in the new park."
The new facility had had a shaky start after the  play equipment was vandalised twice, before the official opening had even taken place.
But by Sunday, all the damage was fixed thanks to the generous donations.
Georgie Fairfield was at the opening with her dour-year-old son Evan.
She said: "It's a really good park. We don't  live far from here so it's great to have something local for the kids."
Maxine Scroggie was also at the gala with her son and two daughters.
She said: "We live across the road so we've seen the park being built and we came to try it out before the opening.
"We'll be using it a lot in the future too. There's a park down the road, but it's for very young kids.
"There isn't much for the in-between kids so it's great that this has been built."
Maxine's friend Zoe bates,a mum-of-two, added: "It's really good to have something like this so close to home.
"My kids are six and nine, so it's perfect for their age group."