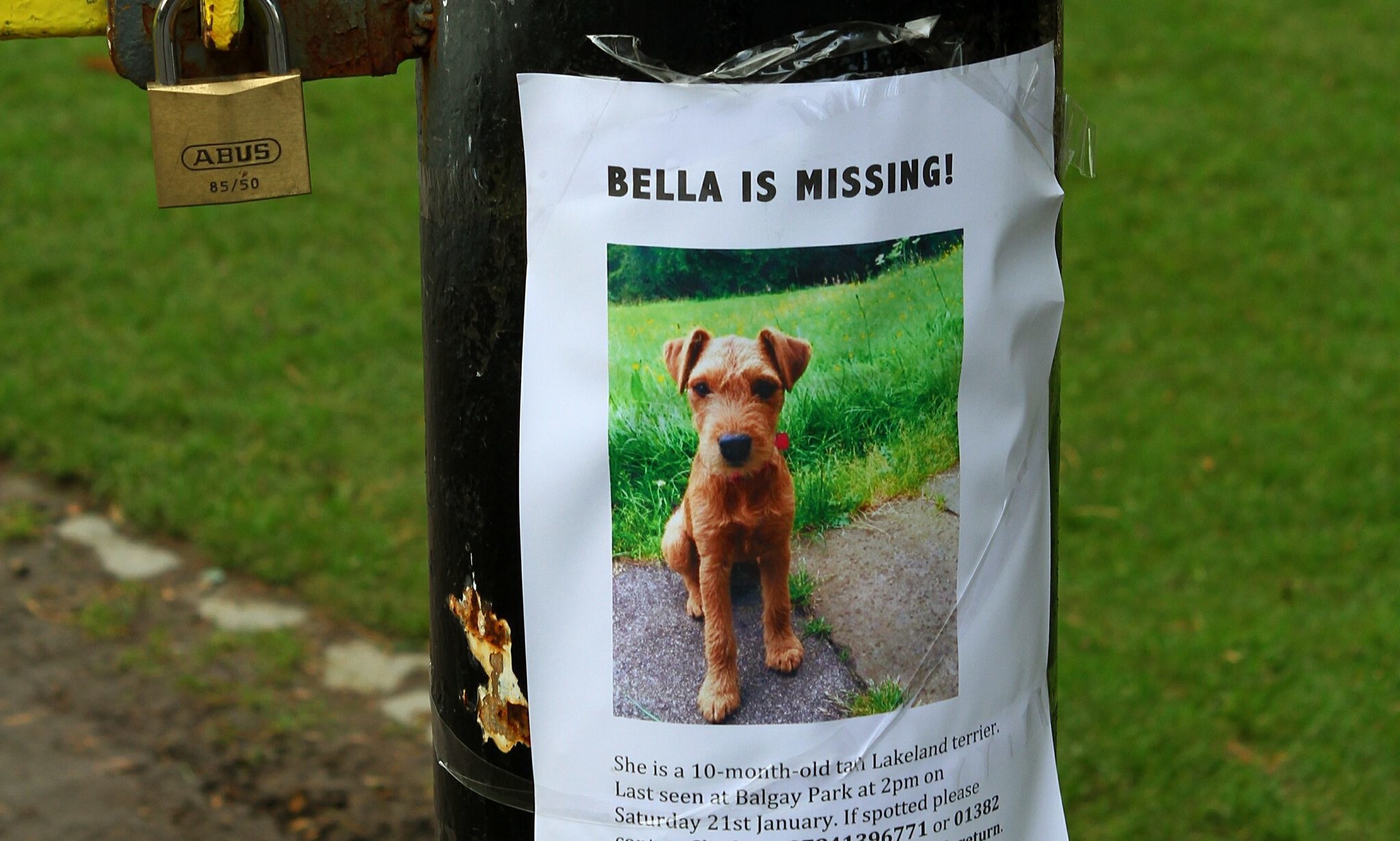 The owner of a missing Dundee dog has been left "disheartened" after callous crooks stole a high-tech camera used to find the vanished pet.
Bella, a 10-month-old lakeland 
terrier, vanished while on a walk with her owner in Dundee's Balgay Park on January 21.
Staff from Dundee City Council's 
environmental services department 
and firefighters dug up part of Balgay Cemetery, while drones took to the skies, all in a bid to locate Bella.
However, more than two months on, she has yet to be returned to owner Sheila Gaughan.
Following her disappearance, £1250 was raised by bighearted Taysiders in an attempt to locate Bella.
Now though, Bella's determined owner Sheila has revealed one of the cameras used to track Bella's movement has been stolen.
It's understood the front of the camera, used to detect motion, has been taken, leaving behind a battery pack.
Though other cameras used to try and locate Bella remain in place, the theft has left Bella's owner Sheila frustrated.
She explained: "This is really disheartening, especially as the person who took it only took the front part so it's pretty useless to anyone but makes us one camera down.
"Please keep your eyes open for a discarded camera around Balgay area in case it was stolen for a prank and then thrown away.
"We are happy to offer a reward for its return also, no questions asked.
"It's just frustrating more than anything else."
The news has been met with disgust by members of the public.
Expressing her anger, Elaine Irvine said: "That is disgusting — especially when everyone clubbed together etc and that wee girl needs to be seen.
"I am appalled as everyone in Dundee knows why they would be where they were.
"Shame on you whoever you are."
Arlene Dickson added: "Disgusting what some people will do, hope its found and Bella too."
Though several sightings of Bella have been reported in recent weeks, she remains on the run.
For the latest developments in the search visit www.facebook.com/FIND-BELLA-1873823116196929/?fref=ts