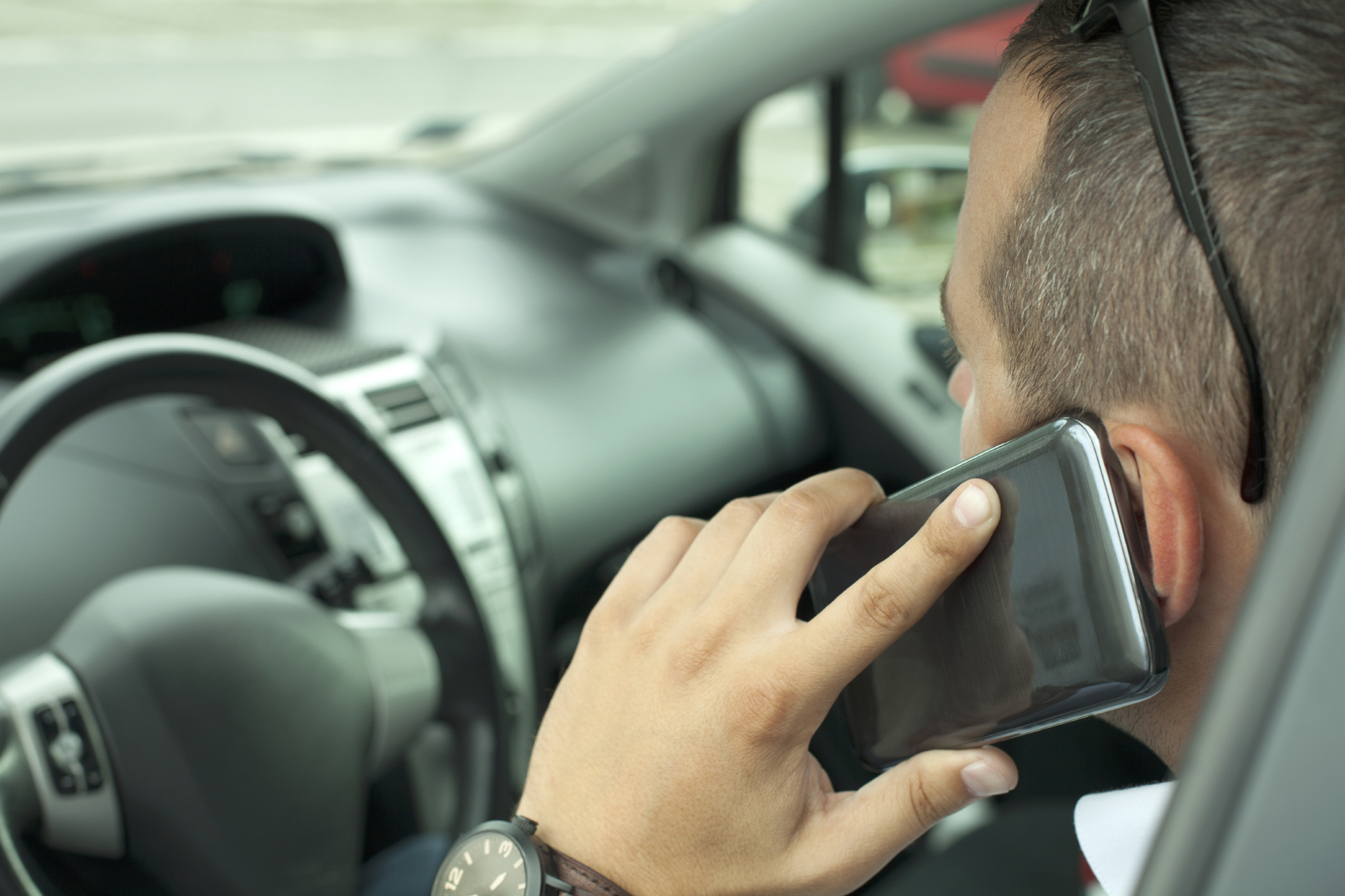 People using their mobile-phones to pay for orders at drive-through restaurants could risk being fined under new legislation.
New rules which penalise drivers for using their mobiles while behind the wheel could apply to those using devices to pay via contactless methods, according to legal expert Lauren Rae.
Ms Rae, a dispute resolution and claims associate at Dundee law firm Thorntons, said under a strict interpretation of the law, using a mobile phone to make contactless payments when the engine is running could amount to an offence.
The warning also applies to people sneaking a look at sites like Facebook and Twitter while waiting in line for their order.
Drivers caught using their mobiles behind the wheel face a £200 fine and six penalty points on their licence if caught, after a clampdown introduced in March of this year.
She said: "The new legislation is not limited to using a mobile for making calls and texts – it is illegal to operate a mobile telephone, in any way, which detracts from the driver's attention to the road.
"This includes checking social media, or playing and changing music. And it may also include using a mobile telephone to make contactless payments at a drive-through restaurant.
"Put simply, touching a mobile phone whilst the vehicle's engine is running, could, on a strict interpretation of the law, amount to a criminal offence.
"I would anticipate that the police and Procurator Fiscal are likely to deploy a common sense approach in the prosecution of such offences – but drivers need to be aware of the risks and potential penalties for using a mobile phone whilst driving for any purpose.
"To avoid falling foul of the law, drivers should switch off their vehicle's engine and apply the handbrake prior to using their mobile phone at any time."
Using a mobile phone behind the wheel makes drivers four times more likely to have a serious crash, according to the Royal Society for the Prevention of Accidents (RoSPA)
It is against the law to use a hand-held mobile phone when driving or supervising a learner driver – and ROSPA note that although using a hands-free device is legal, drivers are still more likely to become distracted if they are used while moving.