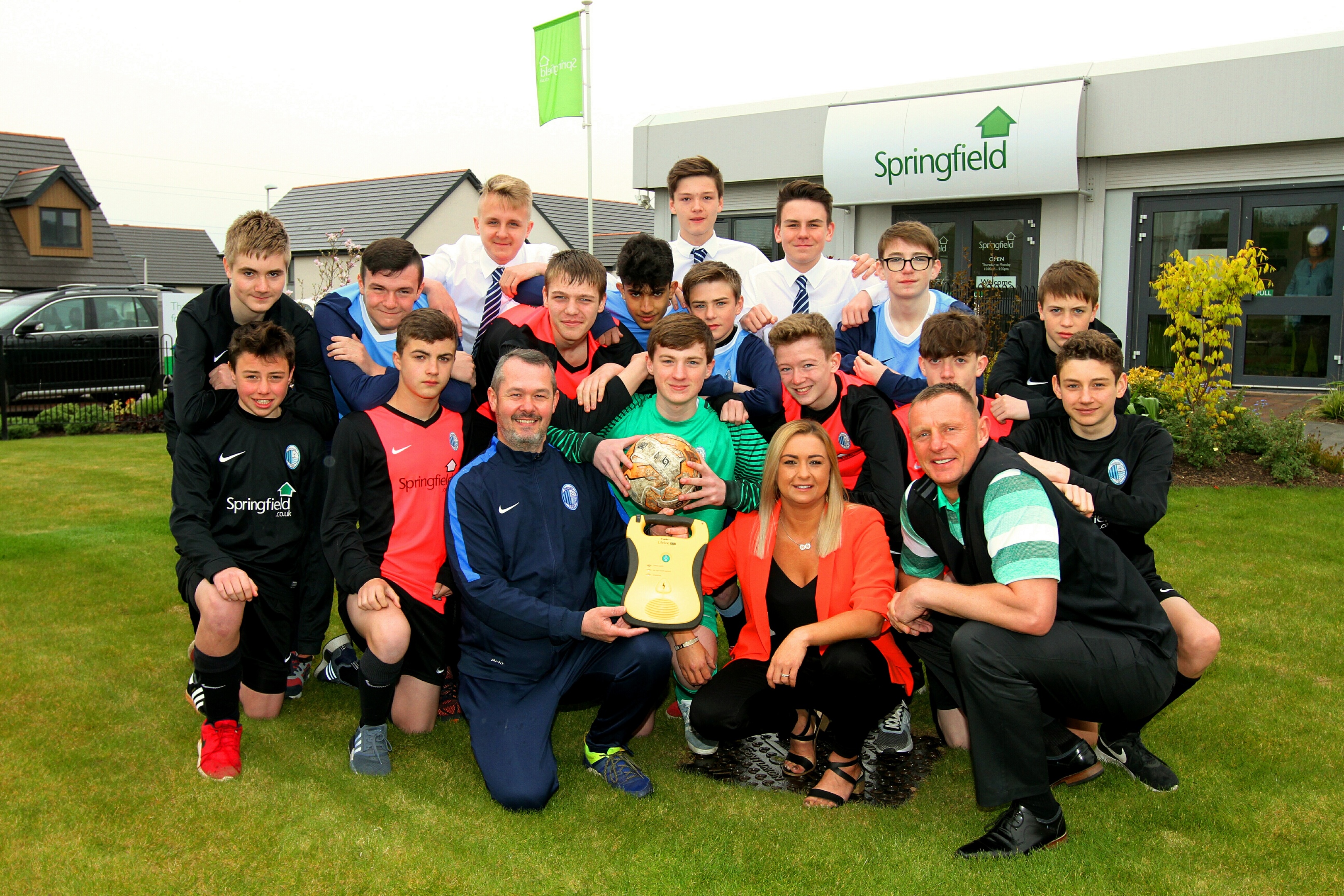 The manager of a Dundee sports team has called on clubs across the country to invest in pitch-side defibrillators after losing a friend while playing football last summer.
Riverside under-15s football team manager, Scott Gallacher, with funding from local businesswoman Shanna Traynor, recently managed to raise enough cash to purchase a fully automated defibrillator for his club.
He now wants sports teams to consider directing their funds towards the purchase of the life-saving tool, something he sees as an essential piece of first-aid equipment.
The device delivers a dose of electric current (often called a countershock) to the heart through the chest wall to someone who is in cardiac arrest.
The chances of someone surviving after suffering cardiac arrest are greatly improved through the use of the machines, which cost in the region of £1000.
The team now take it to every training session and match and Scott hopes other clubs will follow suit resulting in defibrillators at pitch-sides across Scotland being common place.
He said: "Scottish football has unfortunately lost young boys through cardiac failure and only last summer I lost a friend at 50 years old whilst playing football.
"The fact is that when boys, men, girls and women footballers have any form of cardiac arrest, the only chance we have of saving them is a defibrillator and this is a message that should be going out to all clubs.
"Almost 90% of people who have cardiac arrest will not survive. The chance of survival can be 10% with good CPR and 60-80% with the use of a defibrillator.
"This is exactly why every team or club should have access to such a device and I would encourage them to do whatever it takes to have access to one."
Shanna Traynor, one of the boy's parents, managed to raise more than £1000 through her company Shanna Hair and Beauty and other fundraising events.
On Sunday, Shanna, alongside former Scotland international goalkeeper Rab Douglas, presented the defibrillator to the team.
She said: "The players at Riverside are a fantastic bunch of boys and the thought of something as serious as this happening to any of them would be heart wrenching for them, parents and the club."
The team — which has been running for the last seven years — is set to play in its first ever cup final on Sunday.