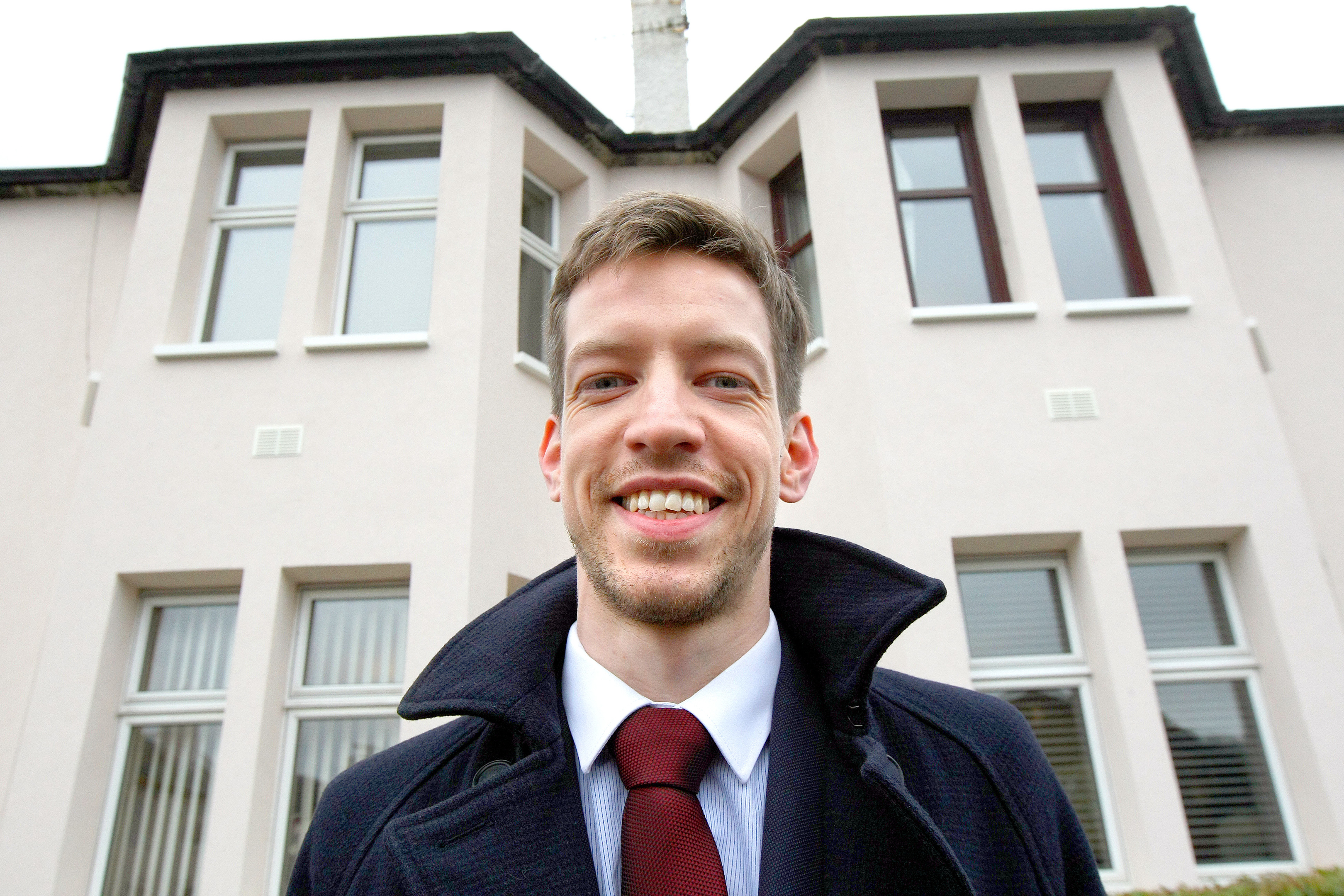 Dundee's youngest councillor is set to become its next leader.
SNP Strathmartine councillor John Alexander, 28, has been named new SNP group leader.
Barring an almost-impossible-to-imagine collapse in the SNP vote in the local government elections on May 5,  Mr Alexander will be the new leader of Dundee City Council.
He will replace Ken Guild, who is retiring as a councillor after the elections.
Mr Alexander was first elected as a councillor in 2012 and has served as housing convener and neighbourhood services convener.
Mr Alexander said he is looking forward to the challenge of leading Dundee over the next five years.
He said with the opening of the V&A next year and other major developments, the city is on the cusp of one of its most exciting periods in history.
He said: "What we've really seen emerge in Dundee over the last few years is a vibrancy we have never seen before."
Although the youngest councillor in Dundee, Mr Alexander said he is confident any administration he leads will be successful for the city.
He said: "People might say 'he's young' but I don't think age is any barrier to what we can achieve.
"It's a really exciting time to be taking over as group leader and we will be looking to build on what has already been achieved."
The new SNP group leader also said his administration would "not just be about me" and will utilise the talents of all the councillors returned after next month's elections.
The SNP is fielding 16 candidates and will be the only party capable of forming an outright majority if all are returned.
Despite his meteoric rise, Mr Alexander said he has not considered where his career might take him next.
He said: "If you had asked me six years ago if I would be a convener or if I would have been leader of the SNP group, I would not have believed you."
He also promised a "hands on leadership" and will remain approachable to staff.
Mr Alexander also said he will be happy to work with opposition councillors when it is in the best interests of Dundee.
But he acknowledged the council will face challenges – particularly financial – over the next five years.
He said: "We are all aware of the financial constraints we face but our record over the last five years shows we have been able to deliver despite them."
Mr Alexander also paid tribute to his predecessor as SNP group leader.
He said: "I think the way Ken has led the group, first in opposition then as an administration has been tremendous. We wouldn't be where we are today without his leadership and the team behind it."
Mr Guild added: "He is the youngest councillor but he is an outstanding one.
"I'm confident John will take Dundee further forward."