A brave couple came to the aid of their neighbours when a fire broke out at a block of flats in Dundee.
Walking along Park Avenue on Wednesday, Joanne Simpson and Stephen Cruickshank heard a "loud bang"and saw smoke billowing from the window of a flat.
The pair, who live in nearby Baldovan Terrace, ran into the building, banging on the doors to alert residents that the building was on fire.
Stephen continued to warn residents while girlfriend Joanne contacted Scottish Fire and Rescue, who arrived shortly after 3.15pm.
Joanne said: "As we were walking, we heard a bang and saw debris from the roof fall on to the street, which I think came from the chimney pots.
"There was a man underneath the flat, who was on the street working on his car, who had bits of chimney pot on him.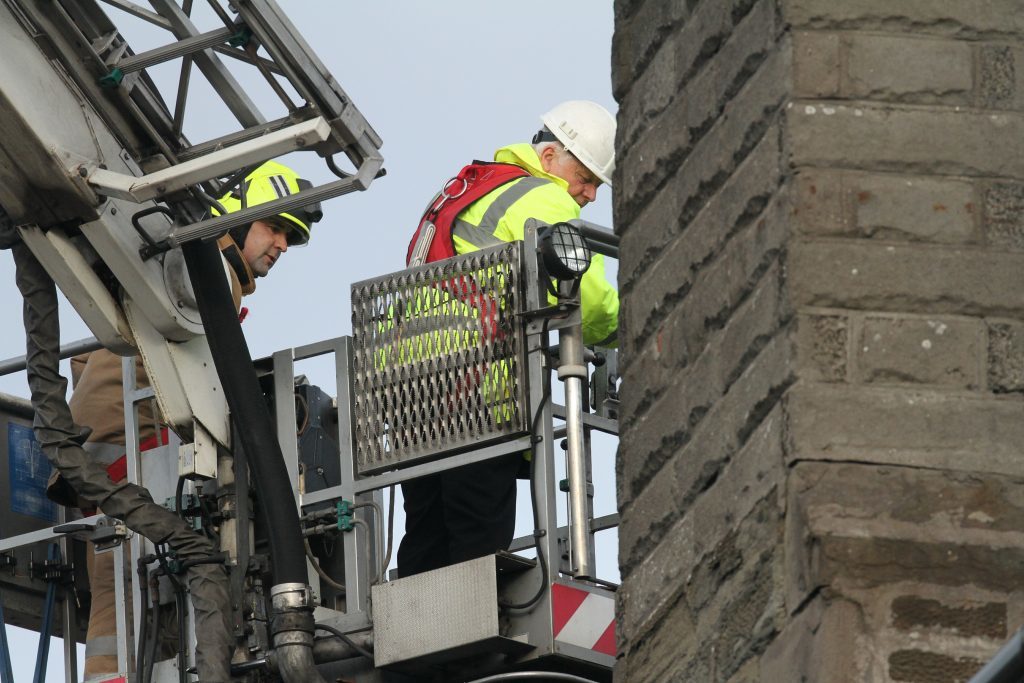 "Stephen and I ran into the block and started banging on the doors, trying to get people's attention.
"We thought we had been able to alert everyone, but unfortunately we weren't able to reach the man in the flat where the fire was."
Stephen said: "We were able to get an answer from everyone in the building bar the top two flats.
"Joanne was able to phone 999 and I think they were able to put the fire out very quickly."
Two engines from the service, an ambulance and officers from Police Scotland were in attendance, and a man was rescued from a first-floor flat.
The unnamed man, understood to be a resident of the flat where the fire started, was rescued from the burning building by firefighters.
They gave him first aid and treated him for burn and smoke inhalation injuries.
He was taken to Ninewells after further treatment by paramedics from the Scottish Ambulance Service.
His injuries are not thought to be life- threatening.
One jet hose reel was used to tackle the blaze, and the gas and electricity supply were isolated by engineers after the incident to prevent further fire.
Firefighters wore breathing apparatus, and residents of the block were evacuated as a precaution.
The residents were told to stay outside until the evening, while Scottish Fire and Rescue officers inspected the building for structural damage.
Park Avenue was closed to vehicles and pedestrians for several hours, and officers were witnessed at the scene making inquiries.
A mother and son died in a fire on the same street last year.
Evelyn McCabe, 56, and son Steven Bown, 31, were pronounced dead by emergency crews after being pulled from a burning flat in March last year.