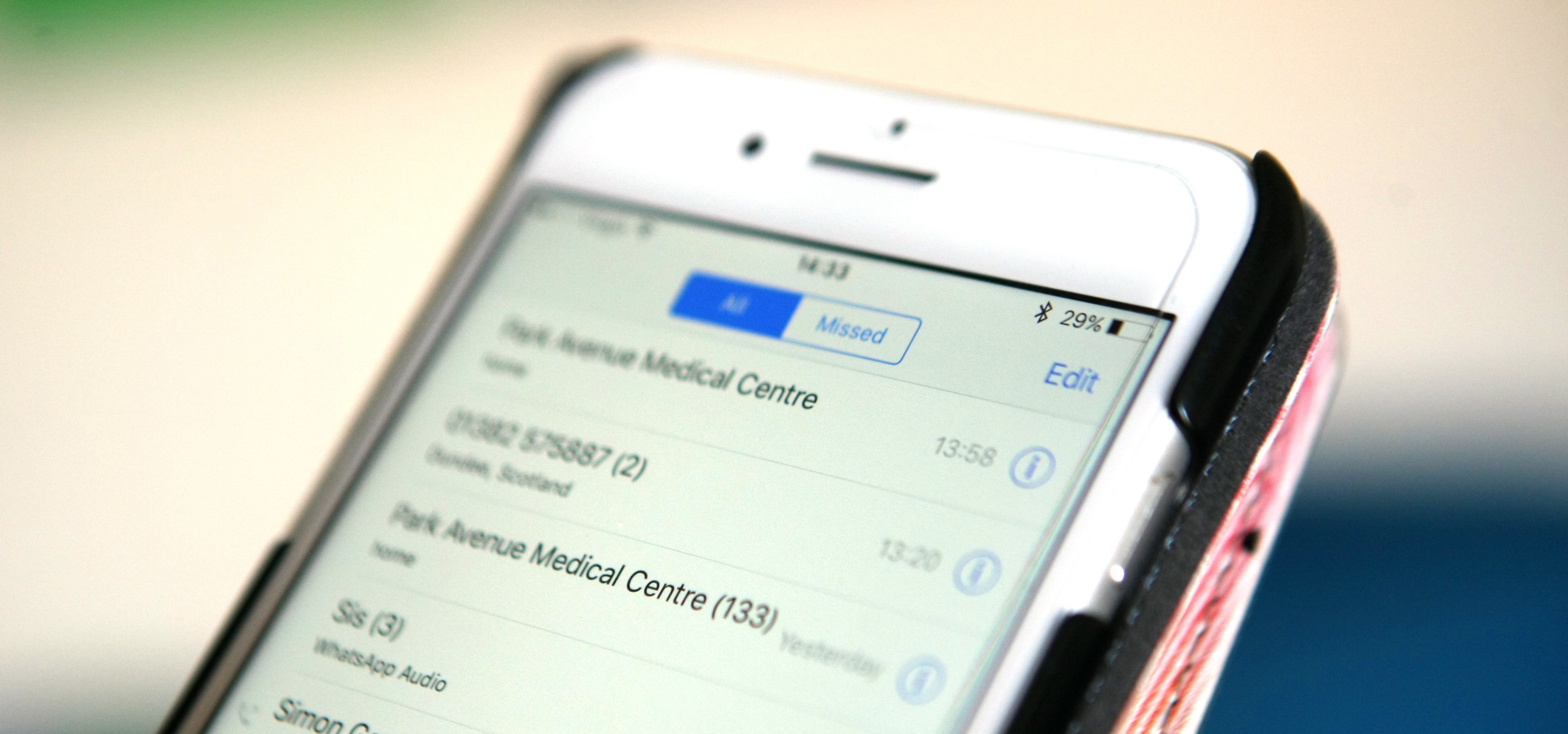 A Dundee woman was forced to call her doctor's surgery  131 times to gain an emergency medical appointment.
Ellie Brown, a patient at Park Avenue Medical Centre, made the attempts on Monday morning between 8am and 8.15am.
After 130 failed attempts to book an on the day appointment, Ellie's 131st effort was finally successful.
Fellow patients branded Park Avenue's booking system "utterly horrendous" and said accessing a GP is highly challenging.
A fellow Park Avenue patient said: "I'm a Park Avenue patient too and their system is utterly horrendous, especially for people who work.
"I got through once at 8.10 to be told 'books closed' — nope nothing, not even phone consults left."
Park Avenue Medical Centre is a privately operated medical centre.
Centre manager Graham Scott said centre staff are working under "extreme pressure" due to a lack of GP capacity.
He added that the number of patients looking for appointments in the current climate makes it "very difficult" for GP surgeries to cope with demand.
Park Avenue is not the only surgery to experience apparent problems in dealing with the weight of inquiries.
Patients at several other surgeries in Dundee reported having to make multiple calls to book an appointment.
One patient at the Broughty Ferry health centre on Brown Street said: "I regularly have to call through 20 times or more to get an appointment."
In response to the revelations, a Scottish Government spokesperson said: "We are sorry to hear about Ms Brown's experience.
"Since 2007 the Scottish Government has delivered record numbers of doctors, nurses and other staff across the NHS in Scotland.
"Earlier this year we announced an investment of £71.6 million in 2017/18 to support general practice and improve the way services are delivered in the community.
"This new funding has been agreed with the BMA and forms the first stage of the Scottish Government's commitment to invest an extra £250 million in support of general practice by 2021/22 – as part of a pledge to increase overall annual funding for primary care by £500 million by the end of this parliament.
"We are committed to transforming general practice so we can attract more people into the profession, support those already working there, and ensure it has a bright future."
* For more on this story see Wednesday's Courier, also available as a digital edition.