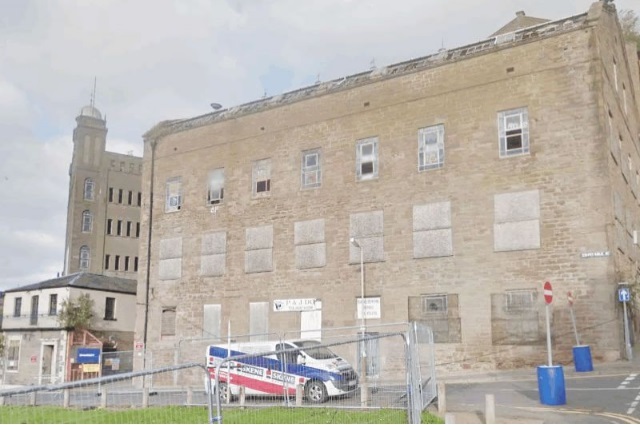 A historic Dundee mill will go under the hammer at auction on Wednesday with a guide price of just £45,000.
According to estate agents YourMove, the average house price in Dundee is now nearly £140,000.
Auctioneers Future Auctions expect a bid of around just £45,000 will be enough to secure the dilapidated mill on Constable Street. By comparison, the only properties being sold on TSPC in Dundee for the same price are one-bedroom flats.
Future Auctions say the derelict mill could be developed into homes or used for commercial purposes.
It was one of a number of mills owned by the Baxter Brothers company.
But any potential buyer will need to secure the necessary planning permissions from Dundee City Council before work to renovate the property.
Future Auctions' catalogue stated: "This property is offered at a huge discounted rate. Priced attractively for auction sale. Excellent development potential subject to researching and gaining all necessary consents."
It added Dundee is "growing and developing, with the waterfront undergoing massive development."
The auction will take place at the Marriot Hotel in Edinburgh on Wednesday evening.
The mill is next to the Bell Mill and North Mill, which are to be redeveloped into a four-star hotel.
Work to create the luxury boutique hotel in the former mills is expected to begin before the end of the year.
At the jute industry';s height in Dundee in the late 19th century the city boasted around 130 mills.
The once thriving industry employed more than 50,000 people in Dundee.
The process used to spin raw jute fibre was first developed in Dundee and as the city was a whaling port the mills also had access to a ready supply of whale oil, which was needed to process raw jute.
Raw jute was imported from India but by 1914, Calcutta's jute industry had overtaken Dundee's.
Nevertheless, the industry continued in Dundee for decades and the last jute spinning mill in Dundee did not close until 1999.
Although more than half of Dundee's mills have been demolished, most of the surviving buildings have already been converted into residential or commercial premises.