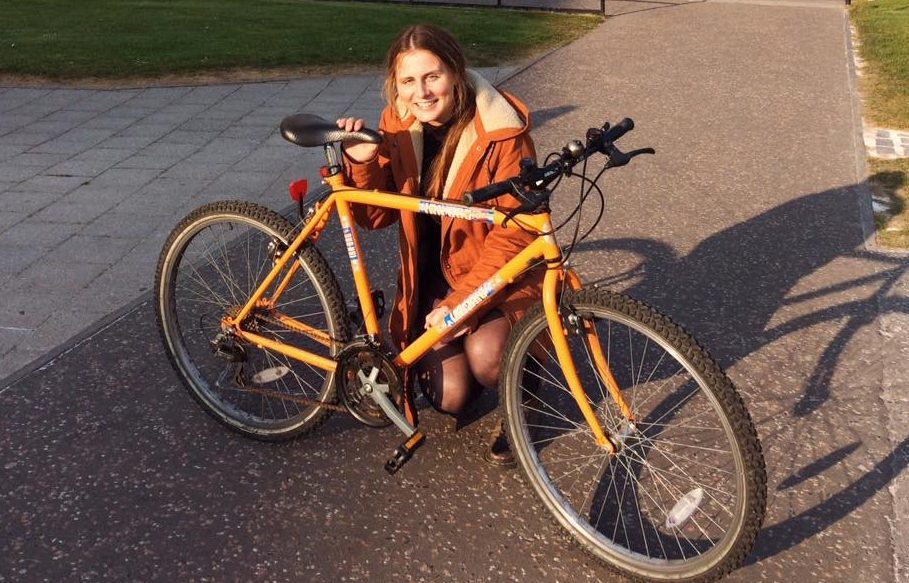 A Dundee art student was left "gutted" after a callous thief made off with her beloved bicycle  – which was bought secondhand for just £5.
Following a huge social media response from the incident, Abbie Lois Cartmell was reunited with her cherished Irn-Bru bike the day after it was stolen from outside Duncan of Jordanstone College of Art and Design's illustration building.
The 22-year-old left the eye-catching bicycle chained up outside the city art school on Monday afternoon, in the belief it would be safe.
Her mum, who was in Dundee to help her prepare for the upcoming degree show, had given her a lift home.
However, she returned the next morning to find it gone.
Afterwards Ms Cartmell took to social media to kick-start a city-wide appeal for the bike, which she said holds huge sentimental value.
And she was left stumped as to why someone would want to steal the bicycle, which was bought at a local recycling centre for just £5 last year. It is bright orange and features the famous Irn-Bru brand.
The bike was found in the West End of Dundee by computer science student, Katarzyna Pruś, who was also the victim of a bike theft last week.
Ms Cartmell said: "I left it overnight, it was the first time I have ever left it there overnight. It was locked up. I got back first thing and it was gone. I contacted police about it and put a post on Facebook.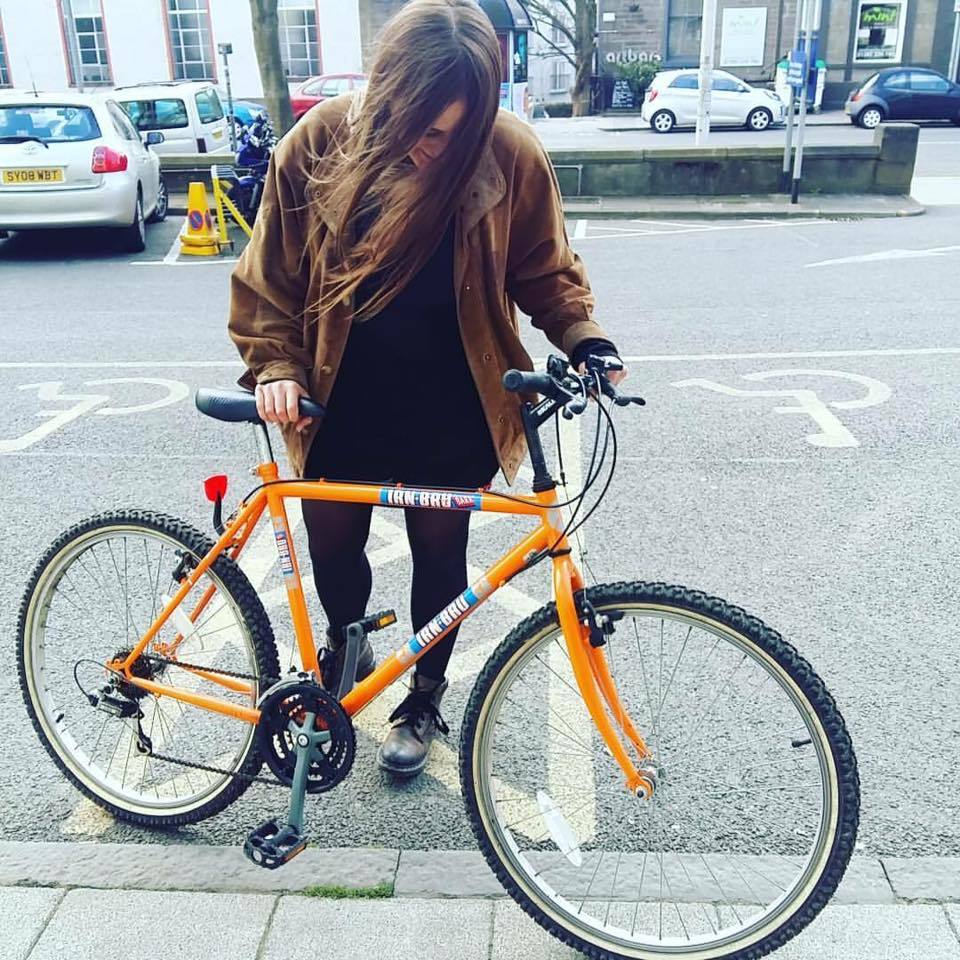 "When I got back in the morning, I was just gutted. It was a bit of a fright as well. I thought whoever stole it was either a complete idiot or would spray paint over it and sell it.
"It is not a good bike, it's a secondhand bike. But it is my bike, I have had it a year now. It makes people smile. I got it from the recycling centre in Dundee. I just saw it and it was so weird, I thought 'I have to get it'.
"People were just a bit like 'why the hell would someone steal it?' It is not a good bike, it is a funny bike.
"The (Facebook) response was quite heart-warming."
Ms Pruś spotted the Irn-Bru bike outside of a building before contacting Ms Cartmell to check it was hers – and said it had been a "massive coincidence".
She said: "My bike was stolen last week and then on Saturday I spotted someone riding it in the city centre. Some random passersby helped me get my bike back. I was on the way to report that my bike was missing.
"Only after I confirmed the bike was definitely hers I took it and gave it back to her. I am glad to have helped and I am also grateful to the people that helped me."
Ms Cartmell, originally from Aberdeen, paid tribute to Ms Pruś , and added she would be buying "a better lock" to keep her bike safe.
Police were contacted about the theft of her bike.