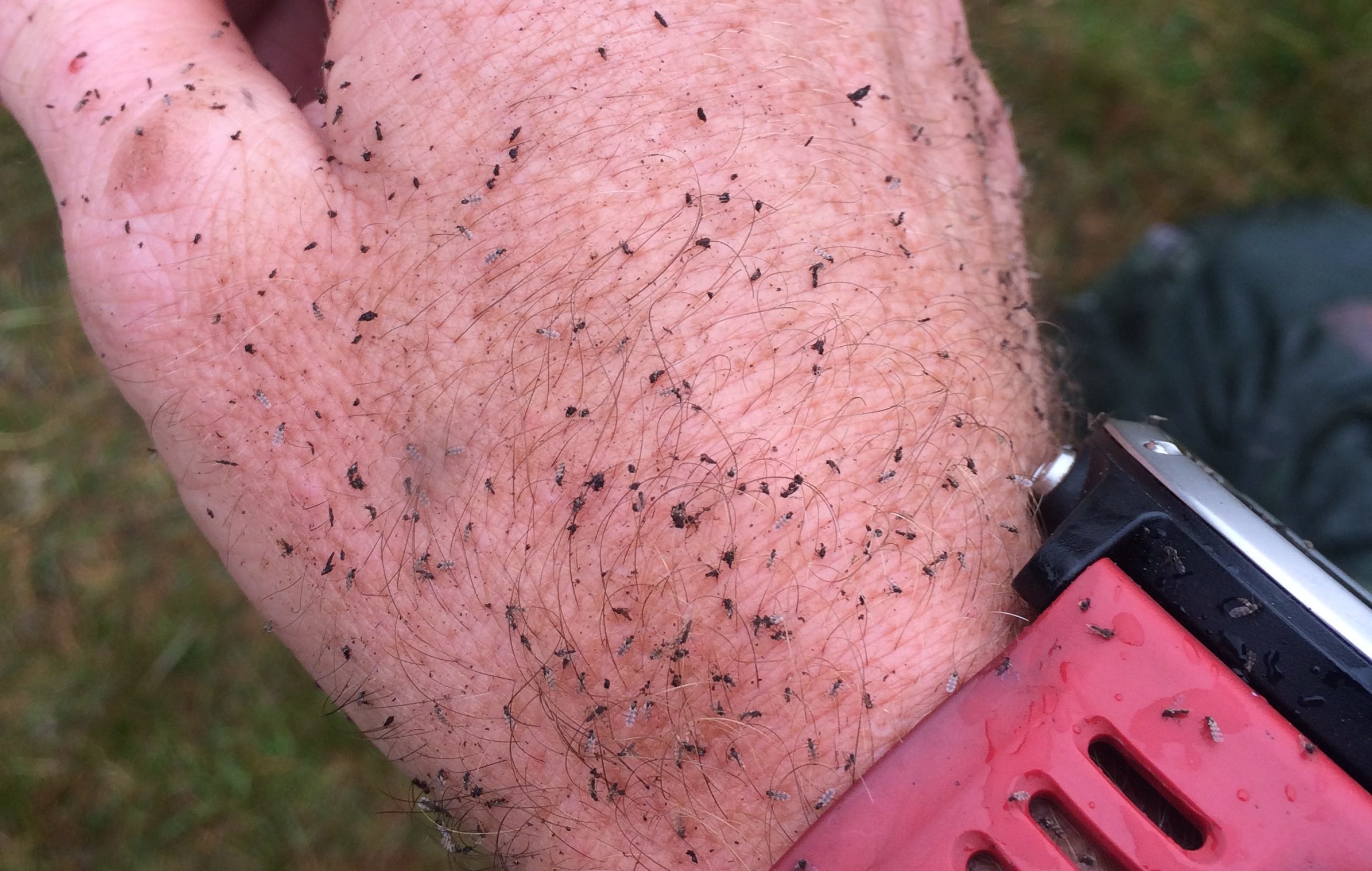 A Dundee expert has warned the country could be plagued by a swarm of 21 billion midges this year.
The onslaught of bugs is due to start in the coming weeks, with numbers in line to soar after mild weather failed to kill off midge larvae living under countryside soil.
The official Scottish Midge Forecast has estimated 139 billion midges will blight the country this year. Of this number, the amount looking for dinner could be 21 billion.
Only the female insects bite, however not all of them make it to "biting point".
Midge expert Alison Blackwell, who runs the forecast and is director of Dundee's APS Biocontrol, said this figure for hungry bugs "could double" if weather was particularly warm.
However it could also be a lot less if the mercury dropped in the coming weeks.
Midge survival guide: How to effectively battle Scotland's impending plague of 21 BILLION bugs
Ms Blackwell said: "Where that number comes from is we did an estimate of what the midge population could be this year based on potential breeding ground area.
"I don't think 21 billion is an over-estimate. That could be the number of midges running around trying to bite people.
"However there could be a dry, windy spell which kills off more than anticipated. Or it could be warm and there could be more."
Milder weather, such as that experienced in the 2016-17 winter, can also lead to higher populations.
Ms Blackwell added: "In the ground there is a huge big population of midges waiting to emerge. Warm weather encourages them to start turning into adults.
"They need a bit of humidity as well. If we get some rain between now and the end of the month we could be looking at a big first emergence."
Midges usually arrive in late May or early June.
Ms Blackwell's study focused on a huge land mass in the Highlands and Islands.
The study estimated there will be 44.8million of the beasties per every resident of the region.
APS Biocontrol Ltd produces the anti-midge repellent, Smidge.
Ms Blackwell added: "You have got to really be prepared for them at kind of peak times of the day when midges are active: dawn and dusk.
"Things that attract midges are heat, movement and dark clothes. Midges are also attracted to carbon dioxide. Being prepared is the most important thing".