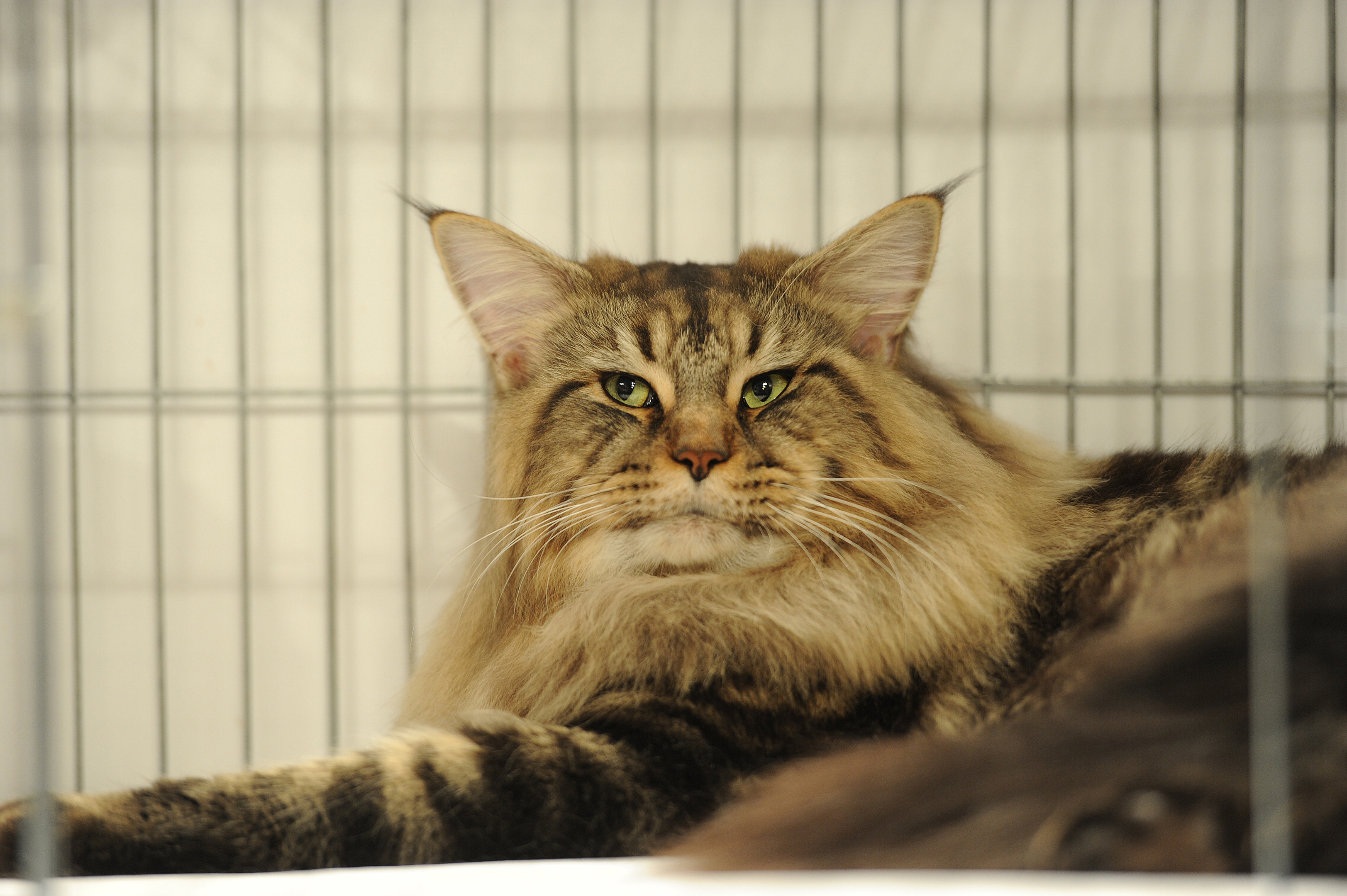 Around 200 cats from all over Scotland will descend on Dundee for a fur-tastic day of socialising and showing off their looks.
The annual Dundee Championship Cat Show will be held on Saturday at the Caird Hall, hosted jointly by the Nor' East of Scotland Cat Club and the Siamese Cat Society of Scotland.
Pedigree cats, as well as ordinary domestic moggies will be judged on their health, grooming and behaviour at the animal paw-nanza.
Bruce Bennett, one of the show's organisers, said nearly 200 cats will be taking part.
He said: "There are Persians, British, 'foreigners' including Russians, Abyssinians and Sphynxes, as well as Burmese, long-haired, semi-long haired, Siamese and also household pets.
"All cats need to be in immaculate condition, which is more difficult for the long-haired variety.
"They also have to be good tempered – we don't like it if they bite the judges.
"We've been holding this event at the Caird Hall for over 20 years and the Dundee public are just wonderful.
"We normally get a few thousand people through the doors, dropping in to see the cats."
There will be 20 judges on hand to assess the cats, which are from all over Scotland, with a few also being brought from further afield.
Bruce said that the organisers were keen to encourage owners of non-pedigree cats from the local area to apply for next year's show.
He added: "The criteria for the pedigrees is stricter than for the domestic pets, for example they have to be a certain shape.
"The domestic pets just have to be of good health and temperament, and be well groomed.
"We are keen to encourage people who wouldn't normally travel far to a cat show to enter one that is right on their doorstep."
The show will be open to the public from 11.30 until about 4pm.
There will be stalls selling pet products, crafts, cakes, raffle tickets and tombola.