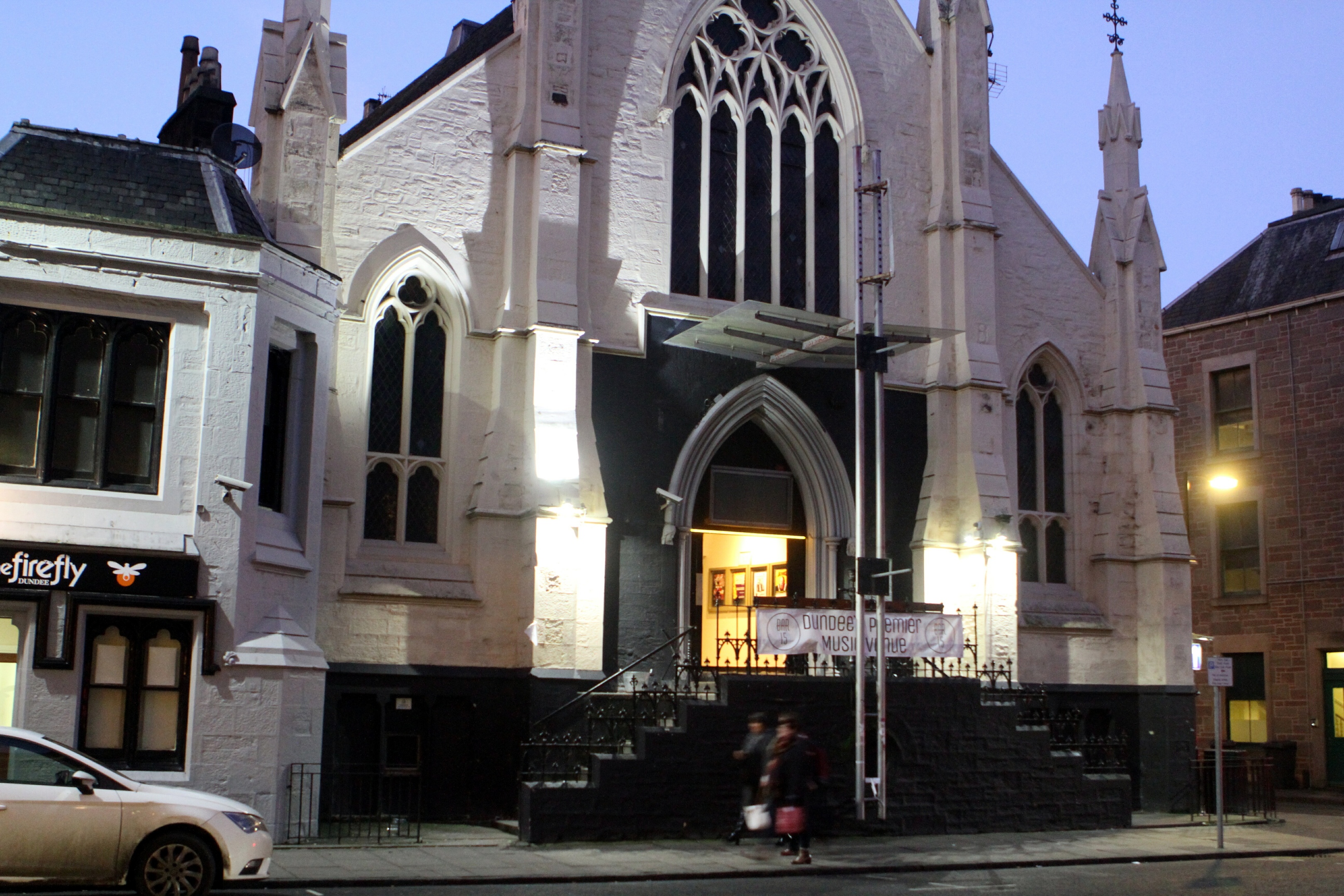 Dundee music venue Bar 15 is to be taken over by a Glasgow-based business — the fifth time the Ward Road premises have changed hands in half a decade.
Promoter and music venue owners Hamilton Hunter will take over the business from June 1 and plan on branding the venue as Church Dundee.
Since 2012 the Ward Road concert venue — which has a capacity of 400 — has gone under a number of guises including The Doghouse, Buskers and 20 Rocks.
The premises have been known as Bar 15 since October 2016, after changing from Buskers.
Hamilton Hunter plan to bring pop-rock group The Fratellis and 80s pop duo Hue and Cry to Dundee over the coming months.
The company currently own three music venues in Scotland — Audio in Glasgow, Warehouse in Falkirk and The Assembly in Aberdeen — as well as promoting more than 200 live music shows across the country, including at cult-favourite concert hall the Glasgow Barrowlands.
Former Bar 15 music promoter Stuart Robertson recently branded Dundee a "ghost town", saying locals were not attending shows and supporting local bands.
Mr Robertson said he was standing down as a promoter for Bar 15 at the beginning of May, saying big bands would not come to the city due to lack of interest.
Head promoter at Hunter Hamilton, Mark Miller, said there was a demand for a big music venue in the city which could attract well-known acts.
He said: "Dundee is in much need of the bigger bands stopping off again on the touring circuit who have turned an eye to it over the last few years due to lack of suitable venues.
"Events such as Carnival 56 and the Slessor Garden events are putting Dundee back on the map and a prominent venue is in demand to keep supporting touring acts of all sizes ensuring they stop by en route to Aberdeen and other northern venues."
The Ward Road bar is a converted 19th century church building which has been used as a venue for more than a decade.
It previously served as a karaoke pub before becoming a concert venue when the Doghouse moved from premises now known as Dukes Corner.