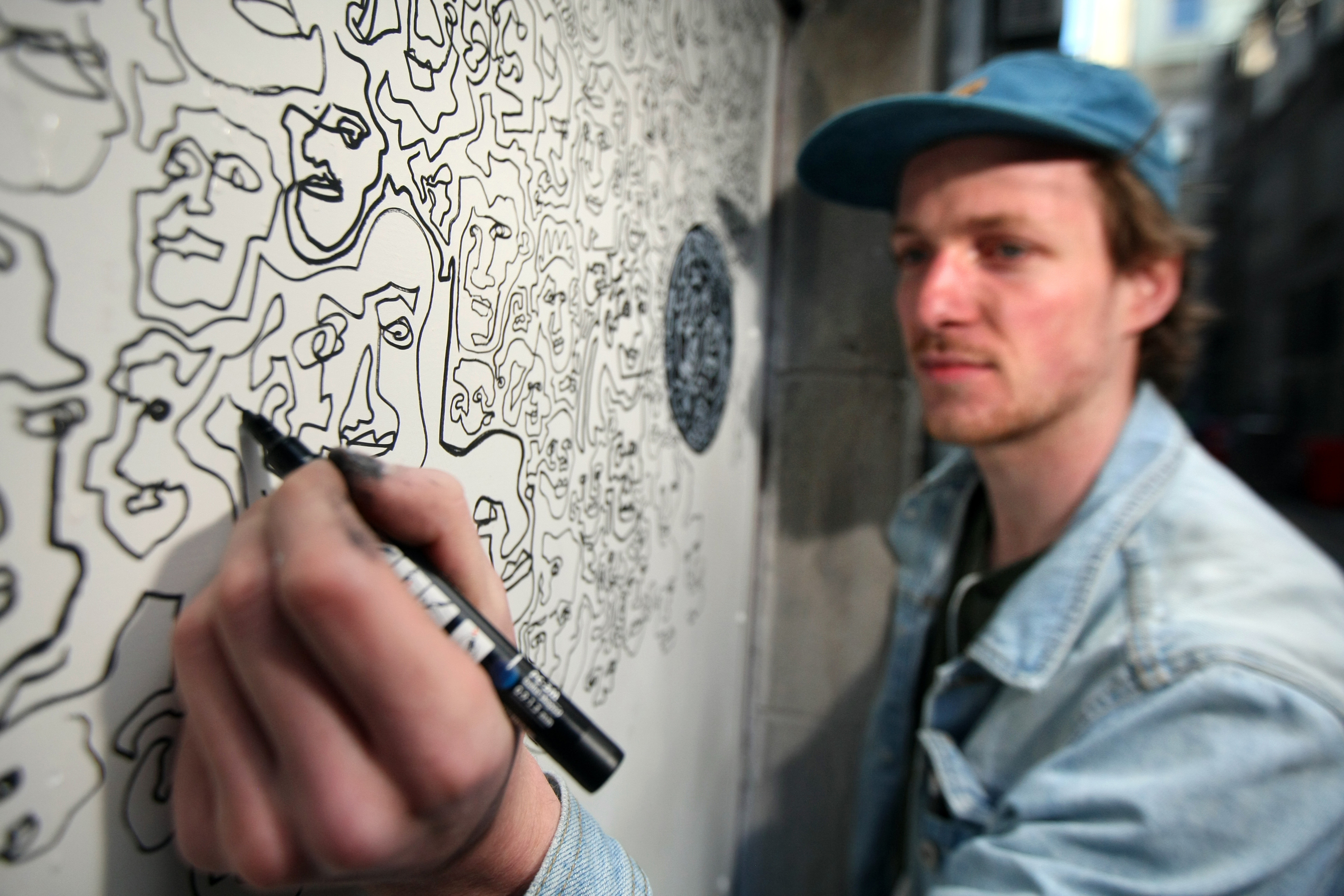 A street art project inspired by the Ramblas of Barcelona will look to attract people to some of Dundee's hidden architectural gems.
Shop fronts, door ways, roller shutters and external walls of some of the city's hidden wynds and pends are to be transformed with murals and works of art as part of the Open Close project.
So far, a roller door behind Quirky Coo on Couttie's Wynd has been decorated by local artist Gregor Thomson.
The fine art student at Dundee University's Duncan of Jordanstone is one of six local artists and designers signed up to take part in the project.
Their work will adorn buildings in "hidden" closes and properties including PDQ on Meadowside, the Butterfly Cafe on Commercial Street, a door on Sugarhouse Wynd and a pend behind the Bank of Scotland building on the High Street.
The Open Close project hopes to create a map of all the buildings and closes which have been decorated with the art works, with the idea of attracting people to places they do not normally visit.
Organiser Russell Pepper said he felt inspired to start the project after spending time in the Spanish city Barcelona, and took heart from the positive reception a similar street art project in Aberdeen has received.
He said: "With all this positivity, in addition to Dundee's booming creative scene – not to mention the soon-to-open V&A – we believe it is high time Dundee saw some street art of its own.
"With funding from Place Partnership Dundee, we are organising a trial project of six doors in lanes, closes and alleyways around the city centre.
"We want to brighten up these areas which are prone to vandalism, while encouraging locals and visitors alike to discover or re-discover Dundee.
"Another bonus is that doors which have been painted actually discourage vandalism and tagging, as taggers are far less likely to target areas with art already in place.
"We would like to have all this in place in time for Dundee Design Festival at the end of May, which we realise is a tight time frame, but we have our artists and funding secured, as well as the backing of the council who have assured us of a discretionary approach to planning permission due to the common good of this project."