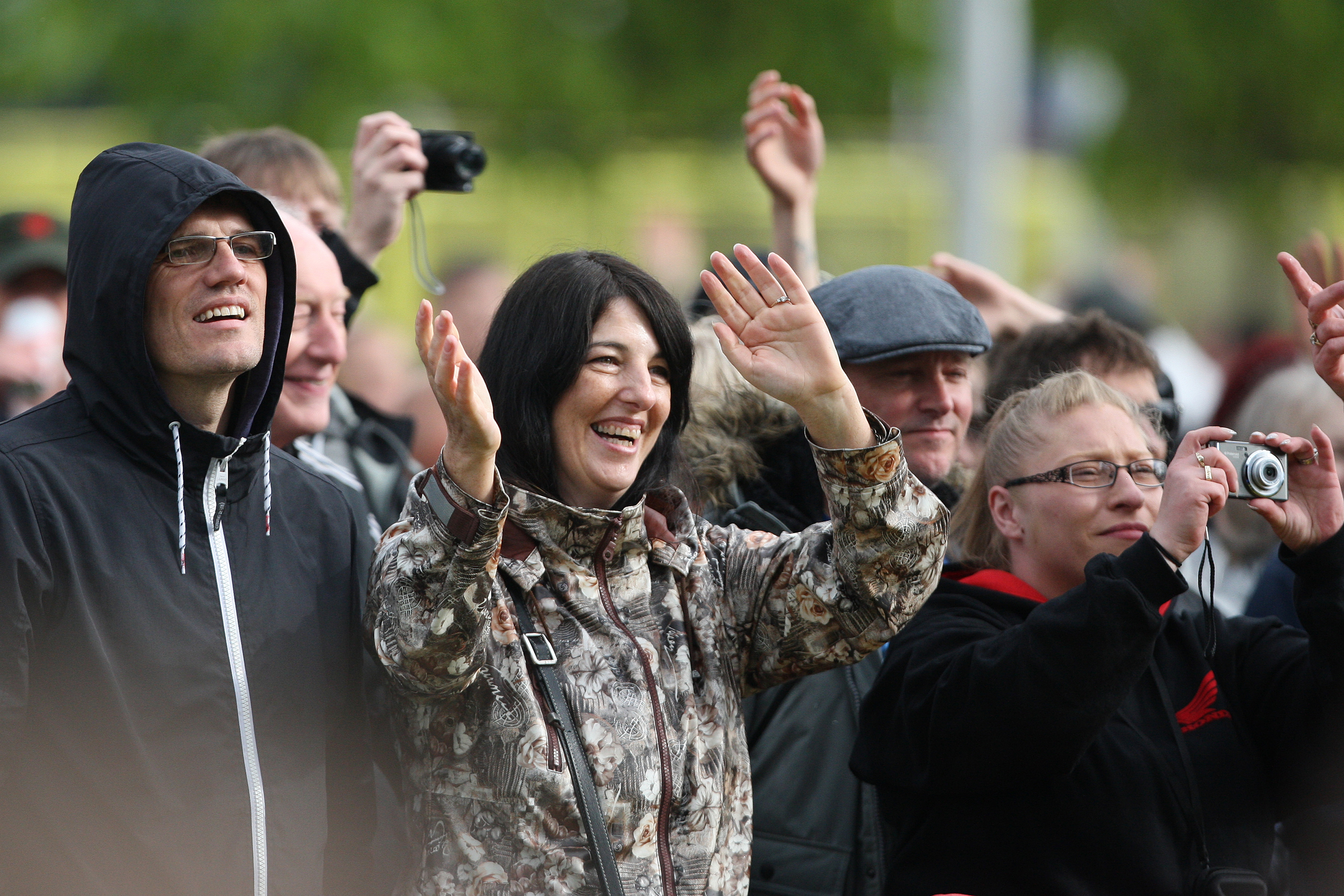 Torrential rain in Dundee failed to deter thousands of music fans from packing into Slessor Gardens to watch reggae stars UB40 headline the first ever concert at the venue.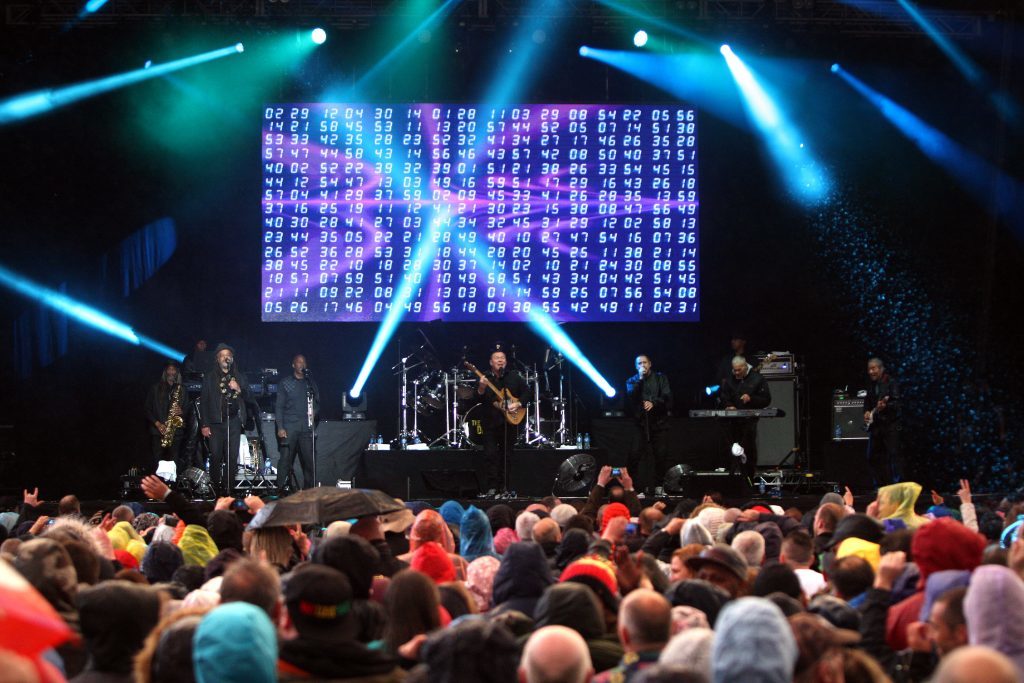 Slessor Gardens was turned into an arena for the concert, which was opened by Jamaican group Raging Fyah.
Although the afternoon had seen downpours in Dundee, the sky cleared as the band began their set.
Singer and guitarist Kumar Bent said it had a privilege to be the first band to perform in Slessor Gardens.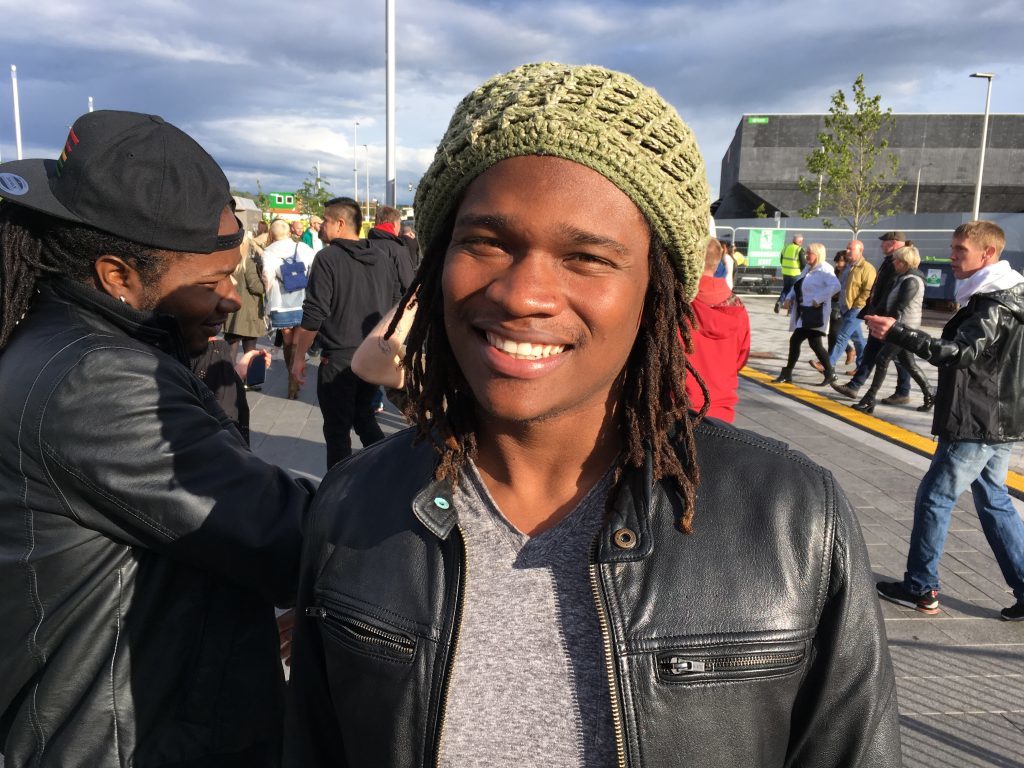 He said: "It's really crazy.
"There was a really good vibe – and the sun came out."
His group was followed by The Original Wailers, who performed a number of Bob Marley's best known songs including Stir It Up and I Shot the Sheriff, before 1980s icons Level 42 swapped reggae for funk on the stage.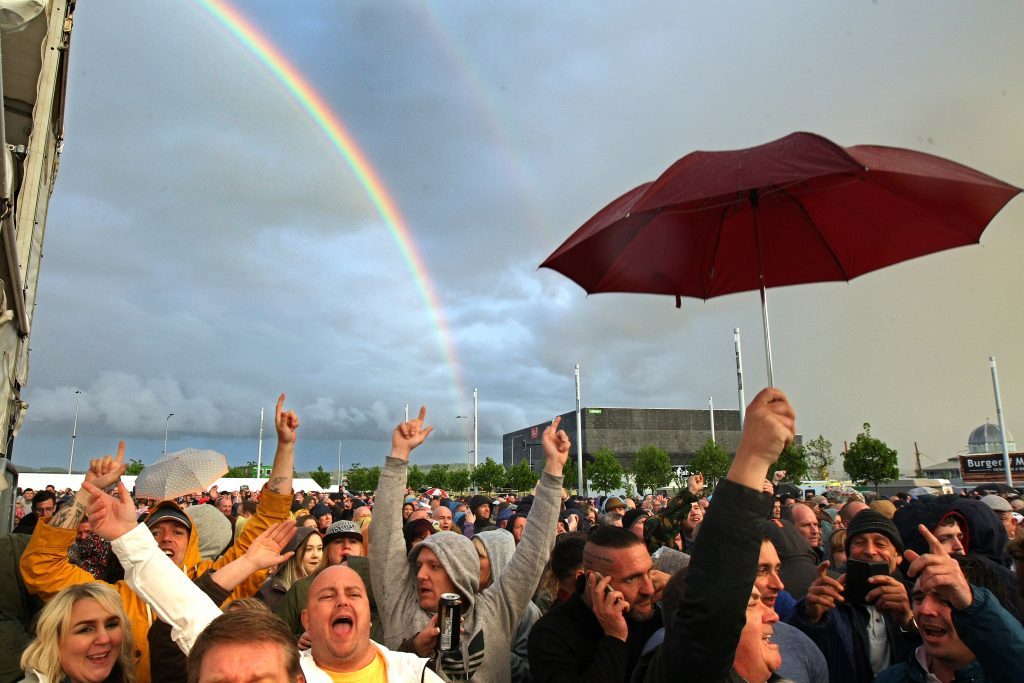 Even bassist and singer Mark King greeting the crowd with "Hello Aberdeen" failed to upset the party mood.
The rain returned as UB40 took the stage but with the sun still in the sky the band was greeted with a stunning sight of a rainbow arching over the V&A and the River Tay.
— Stefan Morkis (@C_SMorkis) May 20, 2017
The band then delighted the crowd by running through some of their biggest hits including Rat in Mi Kitchen, One in 10 and Kingston Town.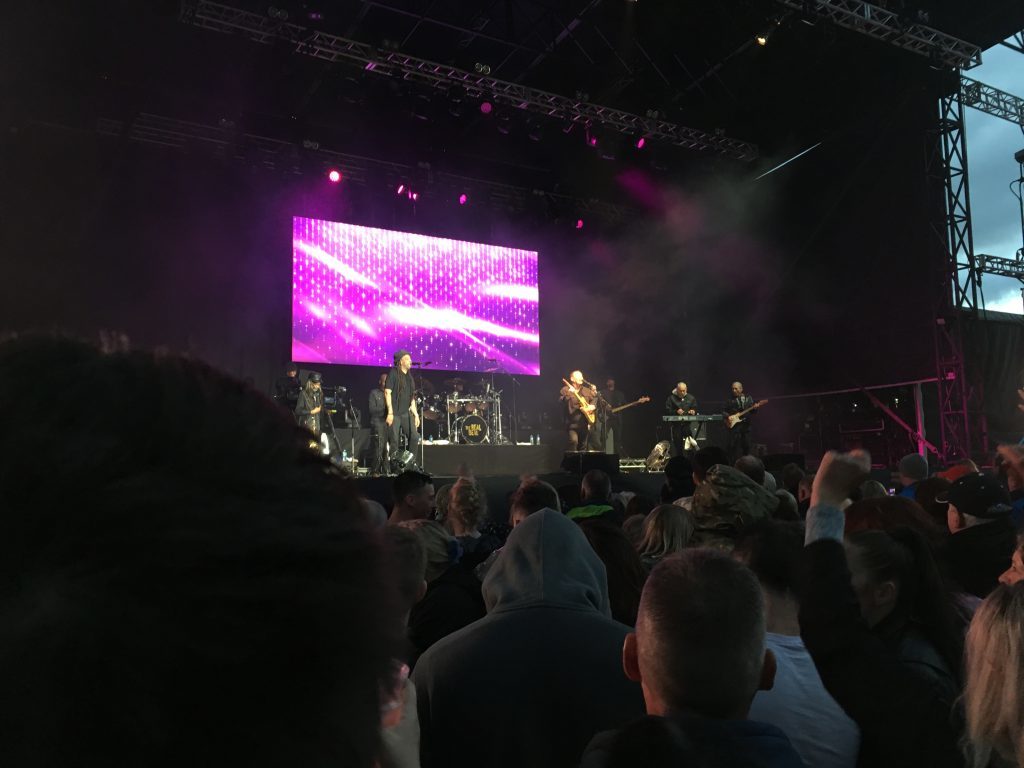 The band also covered Prince's Purple Rain before closing proceedings with Can't Help Falling in Love with You and Red, Red Wine.
Police Scotland said there had been no incidents of note at Slessor Gardens during the concert.
The venue also got the thumbs up from fans.
Gary Robertson, 29, and Joni Burness, 25, were among the early arrivals.
Gary said: "I'm very impressed.
"The whole process coming through security was good and the site is good as well.
"I'm quite surprised at how big it is."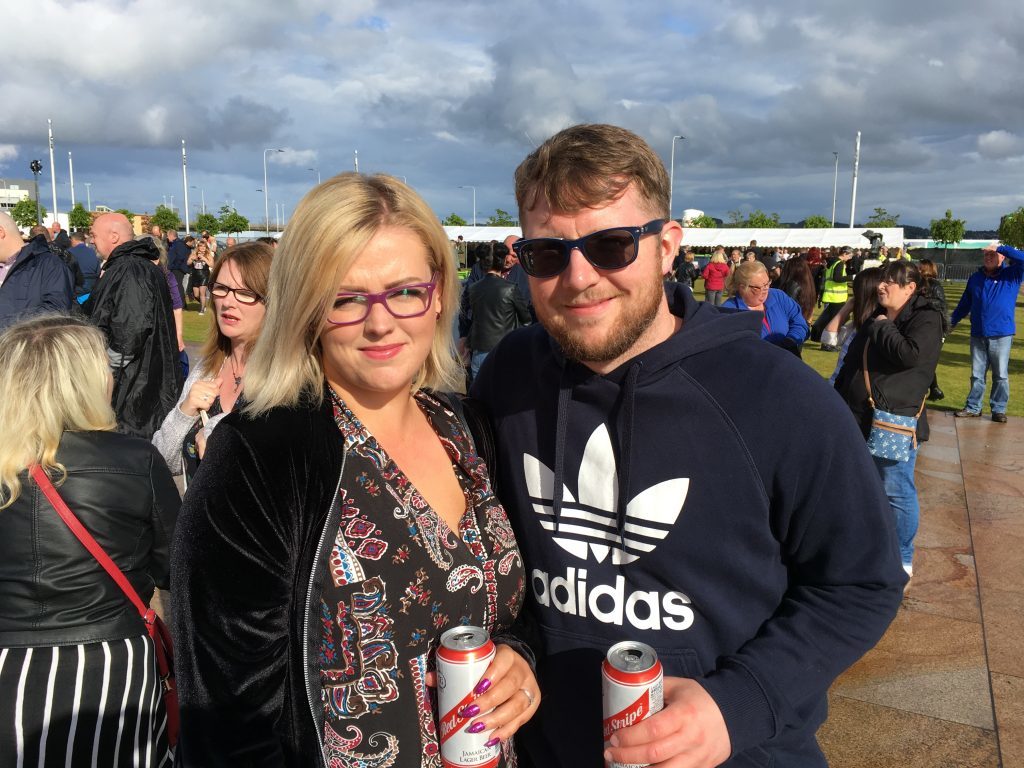 Friends Fiona Cargill and Michaelene Birse were also impressed.
"It's really well set out," said Michaelene.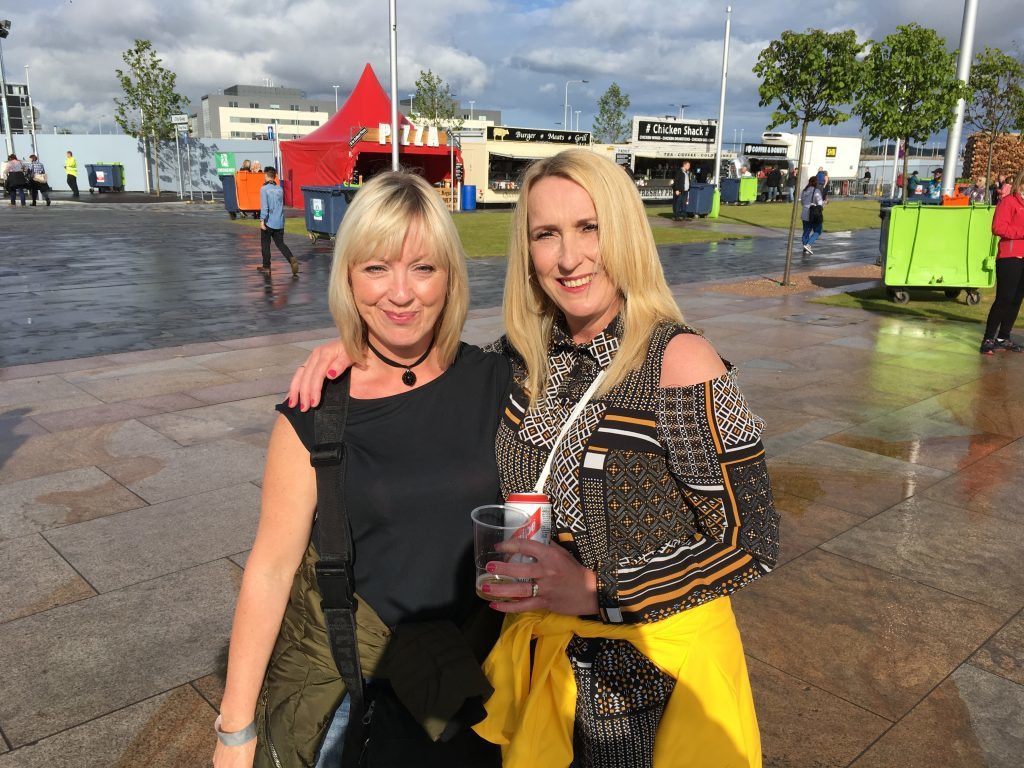 The next band to perform at Slessor Gardens will be Little Mix, who will appear on Thursday June 29.