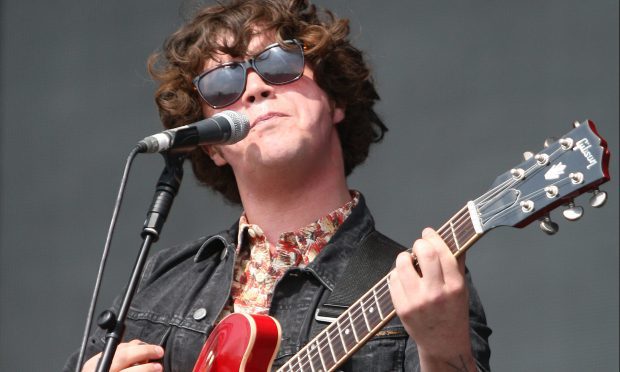 The lead singer of one of Dundee's most successful rock bands has announced he will be playing at this year's Carnival 56 festival at Camperdown park.
The View's Kyle Falconer will be unveiling his new solo material at the upcoming festival in August.
He will be joined on stage by his brother Ronnie on guitar and local musician Billy Mitchell on bass.
Kyle, whose band shot to fame in 2007 with their debut album Hats of to the Buskers, said fans in Dundee would be the first to hear new songs from his upcoming solo record.
He said: "This is a really big deal for me. Obviously I grew up just across from the park in Dryburgh so to come here this summer and play is brilliant.
"The View had talks before about coming back to perform but nothing came of it so I'm glad I'm getting the chance to do it.
"It's brilliant that Carnival Fifty Six is coming to Dundee. The organisers have some really big names and as soon as it was announced I wanted to be a part of it."
Carnival 56 director Craig Blyth said: "We are delighted to have Kyle, one of the biggest talents ever to come out of Dundee, playing in his back garden at Camperdown Park with his new band.
"The Kyle Falconer Band are tipped for great things and we are really excited the guys have chosen Carnival Fifty Six as their first ever festival to perform at."