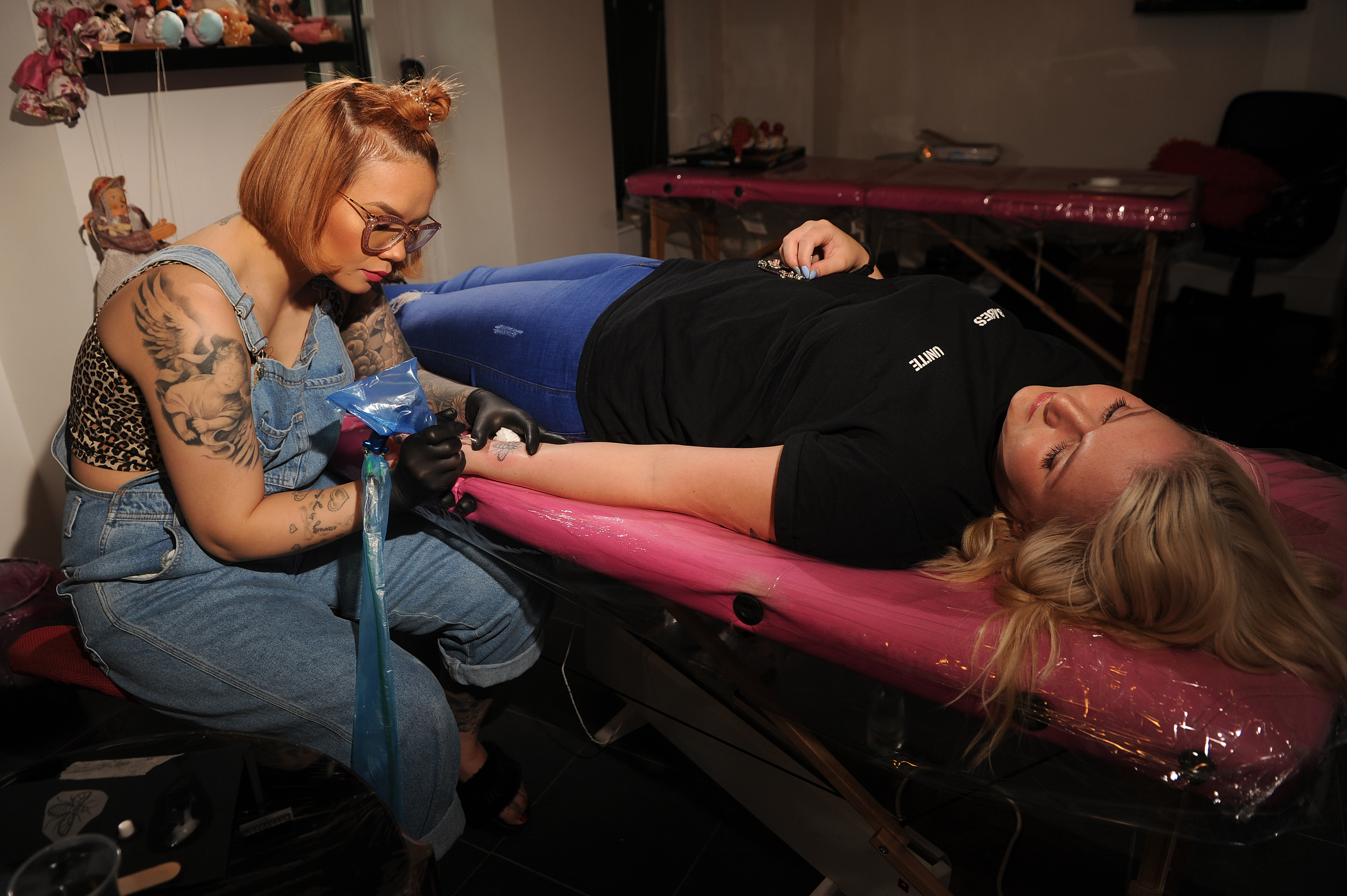 A Dundee tattoo artist has joined the nationwide fundraising campaign to ink customers with the iconic Manchester bee — in aid of victims of the recent terrorist attack.
Hue Nguyen, who runs the Hue tattoo parlour on the city's South Tay Street, will have tattooed around 20 people with the image after she finishes her remaining customers today, having begun the effort yesterday.
The UK-wide campaign, the Manchester Tattoo Appeal, sees those taking part donate £50 to help the families of those killed and injured in the attack.
Thousands of people are expected to get the tattoo of the worker bee, which has been a symbol of Manchester since the Industrial Revolution and signifies the working-class roots of the city.
34-year-old Hue, who is originally from London but has lived in Dundee for the past 13 years, said: "I registered a few days ago after seeing it take off in Manchester.
"The attack was just the saddest thing ever and I wanted to support the cause and help in any way I can.
"We need to stand together and show unity in times like this and I think it's really important to remember the victims and their families."
Tattooists across the country are giving their time to help fund the effort, which was started when Manchester-based artist Samantha Barber launched a Justgiving page.
22 people were killed and around 60 people were injured in UK-born Salman Abedi's suicide attack outside an Ariana Grande concert at the city's Manchester Arena.
And Hue believes the tattoo is a simple way for people to express solidarity with the victims.
"So many people have been saying 'oh this is amazing' because it is such a good way to show your support, " she said.
"A lot of people want to do something but they just aren't sure what or how to do it and this just provides a way for them to express it.
"People are asking for different sizes with most between 3cm and 6cm. I want to do as many as I can over the two days so that we raise as much money as possible."
So far, the Justgiving page has raised over £35,000 with this expected to rocket in the next few days after funds are officially donated.