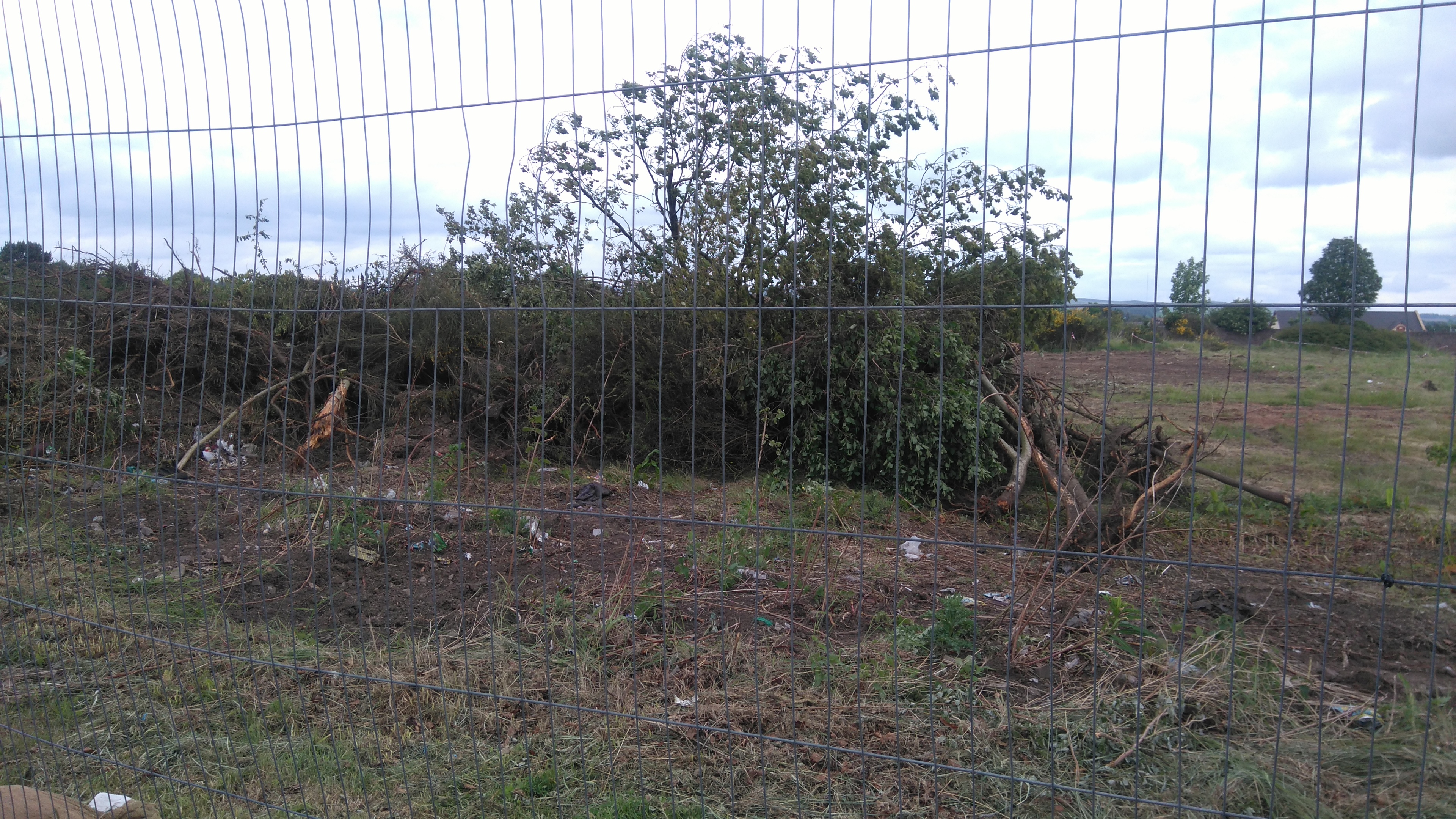 The company behind a multi-million pound car showroom development has moved to allay fears bird habitats are being destroyed as a result of building work.
Wildlife campaigners were left "weeping" after trees and bushes were apparently removed from the John Clark Motor Group construction site on Kings Cross Road.
Work started earlier this week on the vacant plot, which will see car showrooms for Jaguar and BMW Mini constructed, as well as a new state of the art community sports complex.
Planning permission was approved by the council's development management committee in March, subject to a series of conditions.
One of the stipulations, agreed upon by both the committee and the applicant, was that no tree work or vegetation site clearance would be undertaken during bird mating season – March 1 to August 31 inclusive.
The Scottish Wildlife Trust, together with the Dundee Miley Group, had objected to the proposals when they were initially submitted on environmental grounds.
They cited construction could have a potential impact on the Miley nature trail, protected species, ecology, biodiversity and wildlife at the site.
The council said checks would be carried out to ensure no nesting birds or European protected species were present at the site and that any tree
felling would take place outside the active bird breeding season.
John Clark Motor Group finance director, Alan McIntosh, said an independent ecologist had been brought on to the site to ensure no bird species had been affected by the work.
He said: "We continue to recognise the concerns of the local residents and we can offer our full assurance that we are acting in accordance with the planning permission conditions for the development.
"Working alongside Dundee City Council we have commissioned a full survey of the site by an independent ecologist, who will be working with us across the coming months.
"The current site work reflects the outcome of this assessment and further consultations with Dundee City Council.
"Throughout our progression of this project we have been aware of and sympathetic towards local community views.
"With the current works already factored into our development timeline, we again offer an assurance that we understand our obligations as we complete our investment."
A spokesperson for Dundee City Council said: "We are aware of the situation and are investigating."