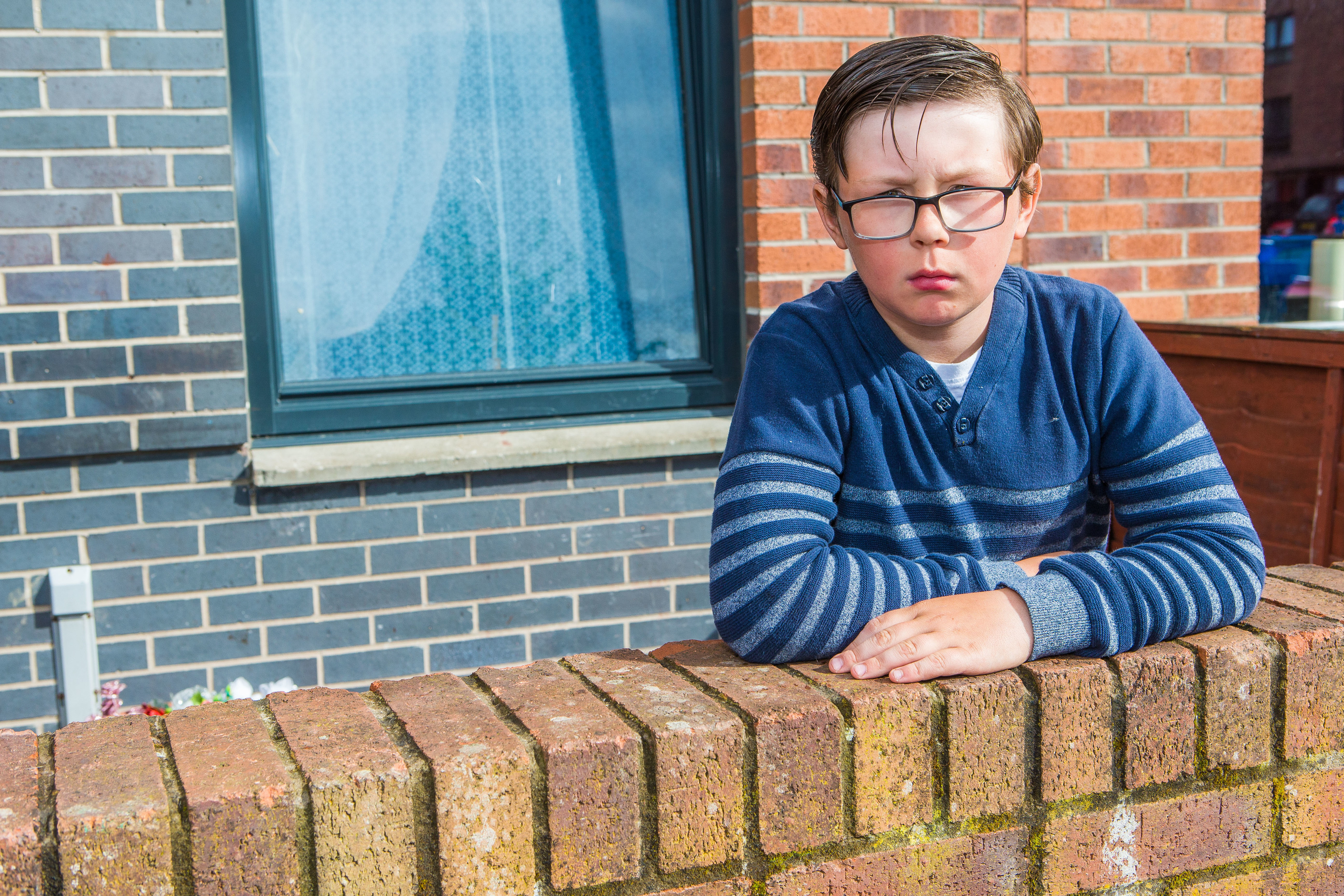 A 11-year-old boy took to the streets of Dundee to track down his stolen bike.
Thomas Cox braved the rain after his yellow adult-sized bicycle was stolen from his home in Ardler.
The 11-year-old's mum Michelle Donaldson saw a man dressed in a black hoodie appear in her garden on Sunday night before taking Thomas's bike.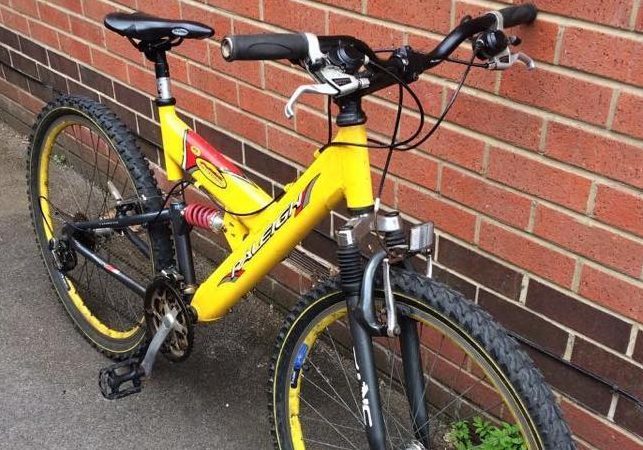 Despite Michelle attempting to confront the intruder, the thief quickly pedalled off.
"Heartbroken" Thomas had only just received the bike as a present from his dad when the theft took place.
Michelle said: "Thomas is absolutely gutted. He had only just got the bike, he didn't even have it two weeks.
"It was a gift from his dad, we aren't together, so it was a big thing for him to get this.
"I got Thomas up for school at seven this morning and broke the news, he's been in tears ever since.
"It's devastating to think that someone would do this. It's just awful.
The nature of the theft has left Michelle understandably startled.
The mother-of-four added: "I've got quite big stone chippings on my path and a springer spaniel, but I didn't hear a single thing.
"I was kind of half asleep and couldn't believe what I was seeing.
"I couldn't get back to sleep after it. Every noise I heard I thought: "Is someone out there?"
"It's terrible to feel like that in your own home.
"Thomas is away out in the rain to look for the bike. He's convinced he can find it.
"I need to get it back."
A Police Scotland spokesman confirmed: "Police Scotland is dealing with the theft of a child's bicycle from the front garden of an address in Turnberry Avenue, around 11.30pm last night (Sunday 4th June).
"A man, described as about 6ft in height and wearing a dark hooded top with white tassels, was seen to take the bike and make off towards Hazlehead Way.
"The bike itself is quite distinctive, being a yellow mountain bike with red suspension forks and 'Raleigh' in red writing.
"If anyone has any information which could assist police, please call 101 or speak to any police officer. Quote reference CR/14438/17."