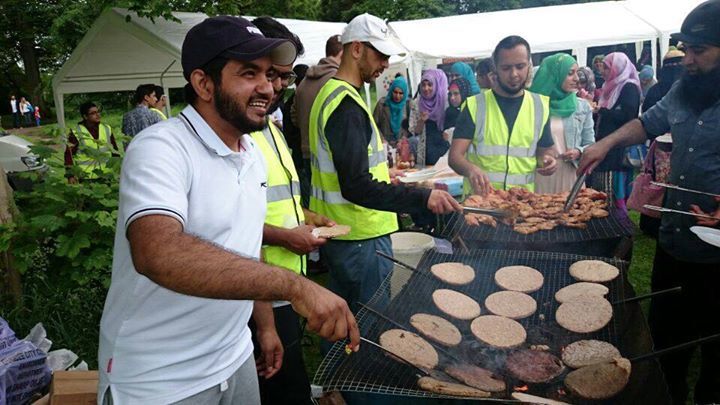 Hundreds of people are expected to flock to Dundee's Camperdown Park later this month to celebrate the beginning of Eid.
On either Sunday June 25, or Monday June 26, the Yussuf Youth Initiative (YYI) will host 'Eid In The Park' to mark Eid, which celebrates the end of the Islamic fasting month of Ramadan.
More than 500 people attended the annual celebration last year.
According to Rizwan Rafik, operations manager of YYI project Taught By Muhammad, the event is for the whole community, not just those who follow Islam.
Rizwan said: "It's about getting the community together.
"We invite the volunteers that we work with, the people from support cafes and schools we work with as well as people from our budget cooking classes.
"It's extended to the wider public too. We would love for people to come along and help us celebrate Eid.
"It's a great platform for breaking down any barriers. It's good for integration.
"It was raining last year, so to get a turnout of 500 is quite astonishing. Hopefully if the weather is good this year then we can get double that.
"It's all about bringing people together."
The event begins at noon on Sunday June 25.
The Yusuf Youth Initiative is a Dundee-based group who promote pride in the local community.
The charity has taken part in a number of efforts on both a local and national scale.
Eid In The Park will be held on either Sunday June 25 or Monday June 26, dependant on which day the first new moon is sighted.
YYI's Taught By Muhammad project runs community support cafes for residents in Douglas and Charleston twice a week and operates a daily foodbank service.
For more on Taught By Muhammad visit www.facebook.com/TaughtByMuhammad/