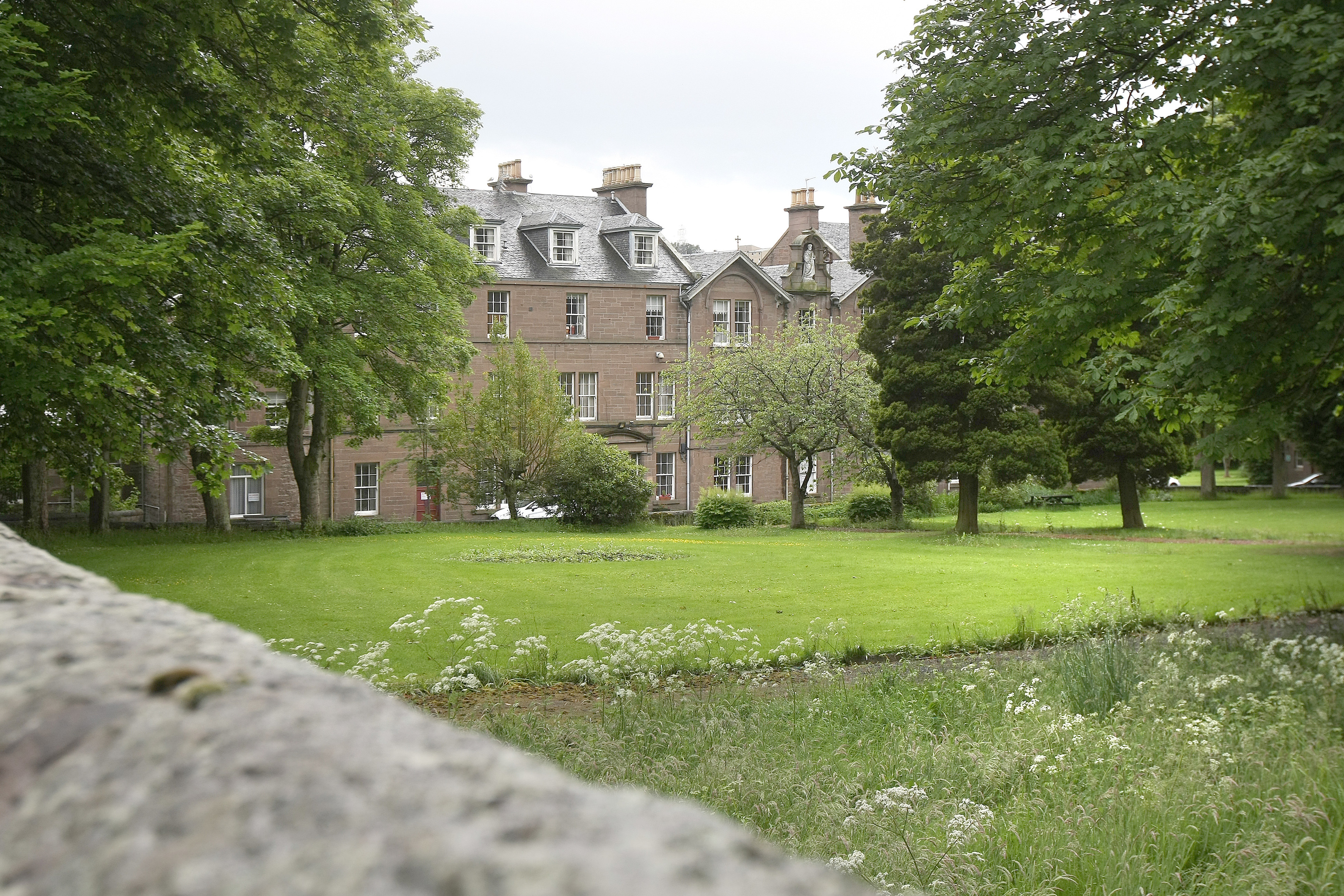 A Dundee care home where a 95-year-old resident died after falling from a window did not have appropriate safety measures in place, it has been claimed.
Police and the Health and Safety Executive have already confirmed they are investigating the death of a 95-year-old male Wellburn Care Home resident, who died on May 30.
It is understood the elderly resident was fatally injured after falling from a second floor window of the Diocese of Dunkeld-owned home.
A senior care sector source has claimed Wellburn did not have necessary safety lock devices applied to resident's windows.
According to the Health and Safety Executive: "Windows that are large enough to allow people to fall out should be restrained sufficiently to prevent such falls.
"The opening should be restricted to 100mm or less. Window restrictors should only be able to be disengaged using a special tool or key."
A Care Inspectorate spokesman said: "We expect care providers to take seriously all their responsibilities under Health and Safety legislation.
"This includes assessing and managing risk and carrying out audits and routine maintenance in relation to the physical environment. Where necessary and possible, we expect there to be safety devices on windows."
The Diocese of Dunkeld refused to comment on the allegations due to "the ongoing investigation" into the incident.
A spokesperson for the Diocese of Dunkeld said: "As the Wellburn Home is now closed and the subject of an investigation by the Health and Safety Executive and the police, it would not be appropriate to comment further."
A police spokesperson said: "Police Scotland is carrying out a joint investigation along with the Health and Safety Executive. This is live investigation, it would be inappropriate to comment further."
Wellburn Care Home closed this week after a visit from the Care Inspectorate.
Dozens of residents have been told to find new homes and "60 to 70" staff have been laid off. Family members of decanted 
residents say the closure has led to "utter chaos".
Others questioned the sudden nature of the decision to close.
The Diocese of Dunkeld say the closure has caused "great 
sadness and deep regret".
A Care Inspectorate report from September 2016 revealed concerns about the facility.
The home's quality of care and support, quality of environment, quality of staffing and quality of management and leadership were all ranked as "weak".
Despite the "weak" rating, the report revealed many residents reported being happy with the quality of care on offer within Wellburn.
A Care Inspectorate spokesperson said: "We inspected this service in September 2016 and again in February 2017 and the reports of those inspections clearly lay out our concerns.
"In the intervening period we have worked with the care provider to support their efforts to achieve the necessary improvements, to deliver better outcomes for residents and to safeguard their safety and well-being.
"Last week, the care provider intimated to us their intention to close the home, and our focus is now on ensuring that people in the home receive appropriate support during the transition to new care arrangements."
The Diocese of Dunkeld has insisted the fatality has nothing to do with its closure earlier this week.