It is a city where more than a third of its areas are officially among the most deprived in Scotland.
The Scottish Index of Multiple Deprivation, published last September, concluded that some 37% of Dundee zones were in the most deprived 20% of areas nationally, based on how badly residents fared for income, employment, education, health, housing and access to services.
Now one of Dundee's most challenged – and forward-thinking – communities is to be targeted by a pioneering social change programme which aims to transform the lives of children in the community through music.
The charity Sistema Scotland – established in 2008 and named after the Venezuelan El Sistema orchestra movement – is setting up its Big Noise orchestra programme in the Douglas area this autumn.
There are already three similar Big Noise communities in Raploch, Stirling; Govanhill in Glasgow; and Torry in Aberdeen.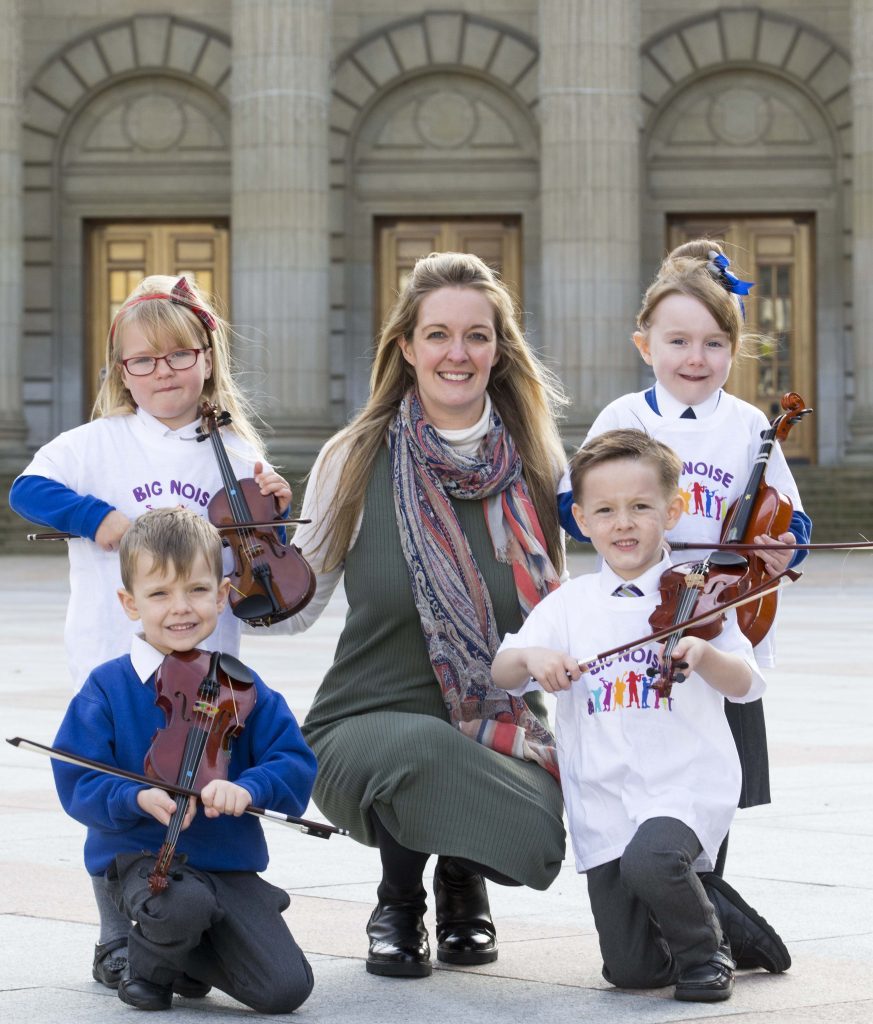 The programme fosters confidence, discipline, teamwork, pride and aspiration in children.
On Monday, as research into Big Noise Torry revealed that the programme there has enhanced participants' ability to learn in school and has improved emotional wellbeing, Sistema Scotland chief executive Nicola Killean told The Courier that confidence was high similar benefits would emerge after the Dundee launch in September.
"It's fair to say that all children would benefit from this type of programme, but what we do is work in areas where there are certain needs – areas of regeneration and deprivation," Nicola said.
"Douglas was chosen in partnership with Dundee City Council. There are lots of areas of Dundee that could have benefitted. By working with the council, who initially identified five potential areas, it was possible to identify an area that was a good fit – an area that has a strong identity as a community, an area that has infrastructure and lots of families and young people, and loads of partners in the community  who want to make it work."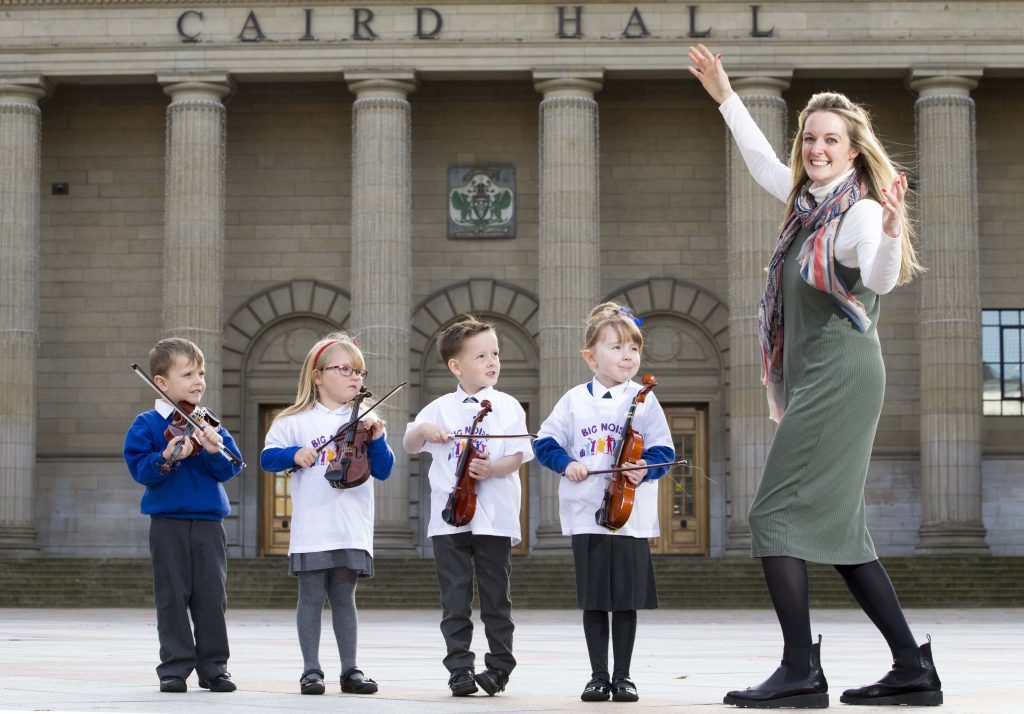 Big Noise Douglas will work with children from Claypotts Castle and St Pius primary schools to provide free, immersive, instrumental music tuition, as well as an in-school orchestra programme. The plan is to work with an initial group of primary one to three pupils, and then to extend to babies upwards.
Nicola said community enthusiasm for the project – funded from a range of public and private sources – had been "incredible".
"We are now building a convincing body of evidence across all our Big Noise centres which clearly demonstrates that children from the most disadvantaged communities can gain significant life-changing skills by learning to play an instrument and being part of a Big Noise programme," she added.
"Children are growing in confidence, improving their concentration, team working & communications skills.
"We now have more than 2000 children across Scotland participating in Big Noise. Our next step is to begin tracking school leavers who joined Big Noise 10 years ago to establish what destinations they are moving onto."
Dundee City Council children and families service convener Councillor Gregor Murray said: "The arrival of Sistema Scotland in Douglas will be really something special and I am sure that the pupils of Claypotts Castle and St Pius primaries will be looking forward to making a Big Noise. This project will help in efforts to transform Douglas and support young people to maximise their potential and give them new life chances. Sistema Scotland will have an amazing reception in Douglas."
Research published on Monday for 500 children at Torry's Walker Road and Tullos Primaries in Aberdeen revealed that Big Noise Torry has enhanced participants' ability to learn and improve emotional wellbeing.
The independent study, led by the Glasgow Centre for Population Health (GCPH), also identified improvements in the confidence and esteem of participants, plus the acquisition of social and life skills.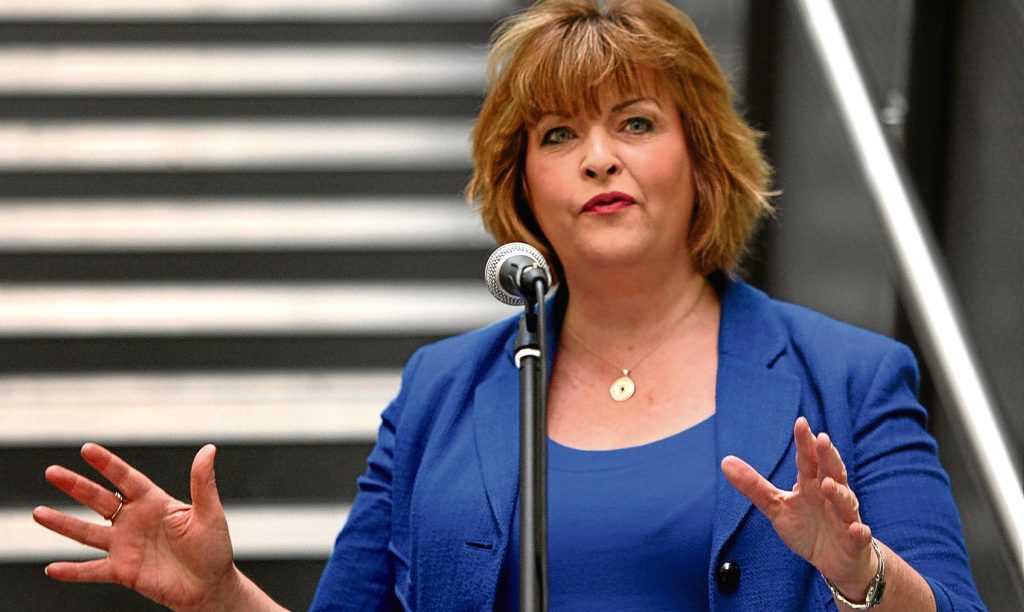 Scottish Government Cabinet Secretary for Culture, Tourism and External Affairs Fiona Hyslop, said:"The Scottish Government is committed to closing the poverty related attainment gap in education and ensuring that every child has the same opportunity to succeed regardless of their background, household income or where they live. By supporting projects such as Big Noise, we aim to ensure that all of Scotland's children reach their full potential."