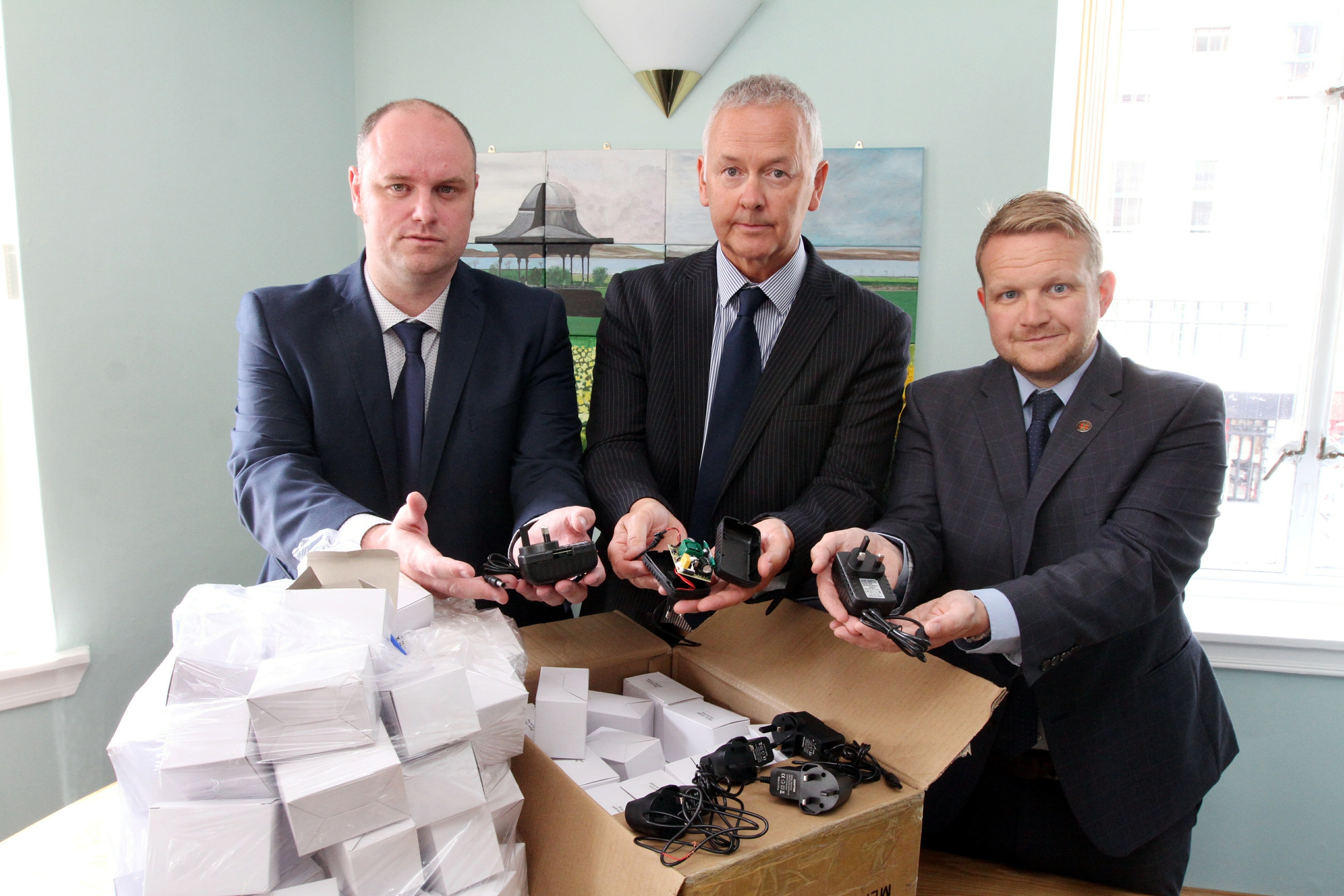 More than 600 potentially dangerous phone and tablet chargers have been seized in Dundee, avoiding a potential "catastrophe".
After testing it was found that the chargers breached safety regulations because of poor soldering between the circuits, inadequate labelling and incorrect plug pin size.
The goods, which could have caused a fire or given anyone using them an electric shock, were imported from China by an unnamed business in the city.
Trading Standards officers acted on a tip-off from colleagues in Suffolk and are now in the process of destroying the 630 devices to ensure they are never used.
Alan Ross, convener of Dundee City Council's community safety and public protection committee said the consequences of them ending up on the market "didn't bear thinking about".
He said: "The repercussions of the 600 plus chargers being sold and used could have been catastrophic.
"We don't yet know the cause of the Grenfell Tower fire in London but it could quite easily have been a piece of faulty electrical equipment.
"In this case it was the first time the company had imported this type of equipment and after this experience they have given us an undertaking that they will not do so again and comply with consumer protection legislation in the future."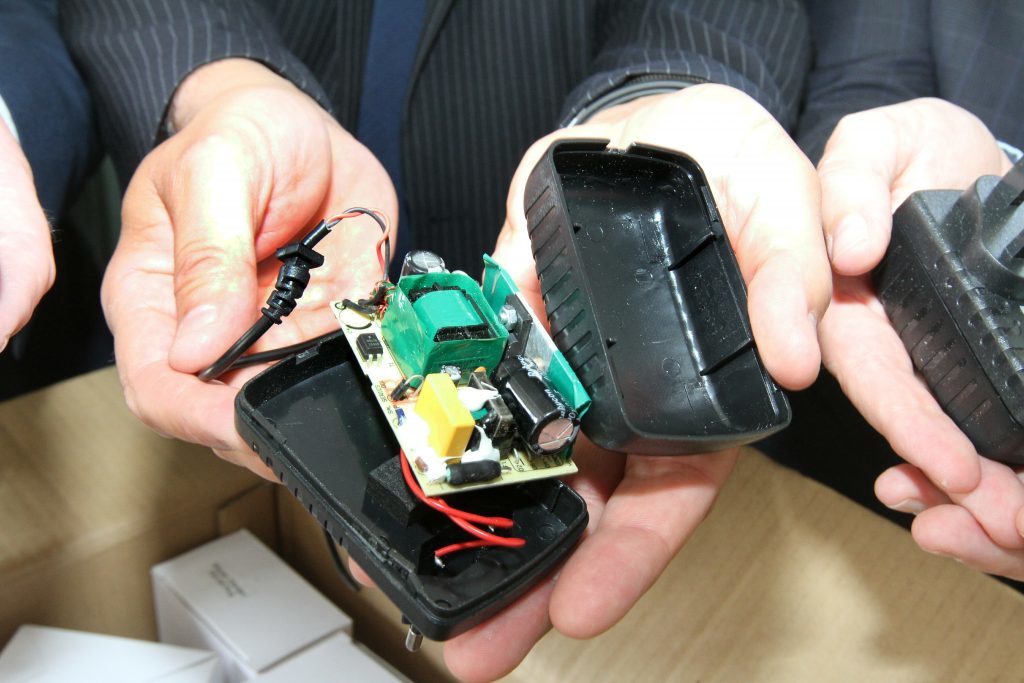 He added that the swift actions of the Trading Standards team was "first class" and that the business would be monitored to ensure future compliance of the goods it sells.
Raymond Lynch, Dundee Trading Standards manager, said that the business in question cooperated fully with the investigation throughout.
He said: "This kind of incident is relatively rare here but there is an issue with the availability of cheap electrical goods UK-wide.
"I want to stress the importance of having a good working relationship across the UK with Trading Standards bodies which ultimately prevented these goods from being sold."
Mr Lynch added that the "key indicator" for companies in purchasing wholesale goods was the price and advised businesses to always consult with trading standards if in doubt.
Businesses can contact Trading Standards in Dundee on 03454 040506 for advice, while customers are urged to call 03454 040506 if they have concerns over the safety of goods purchased.