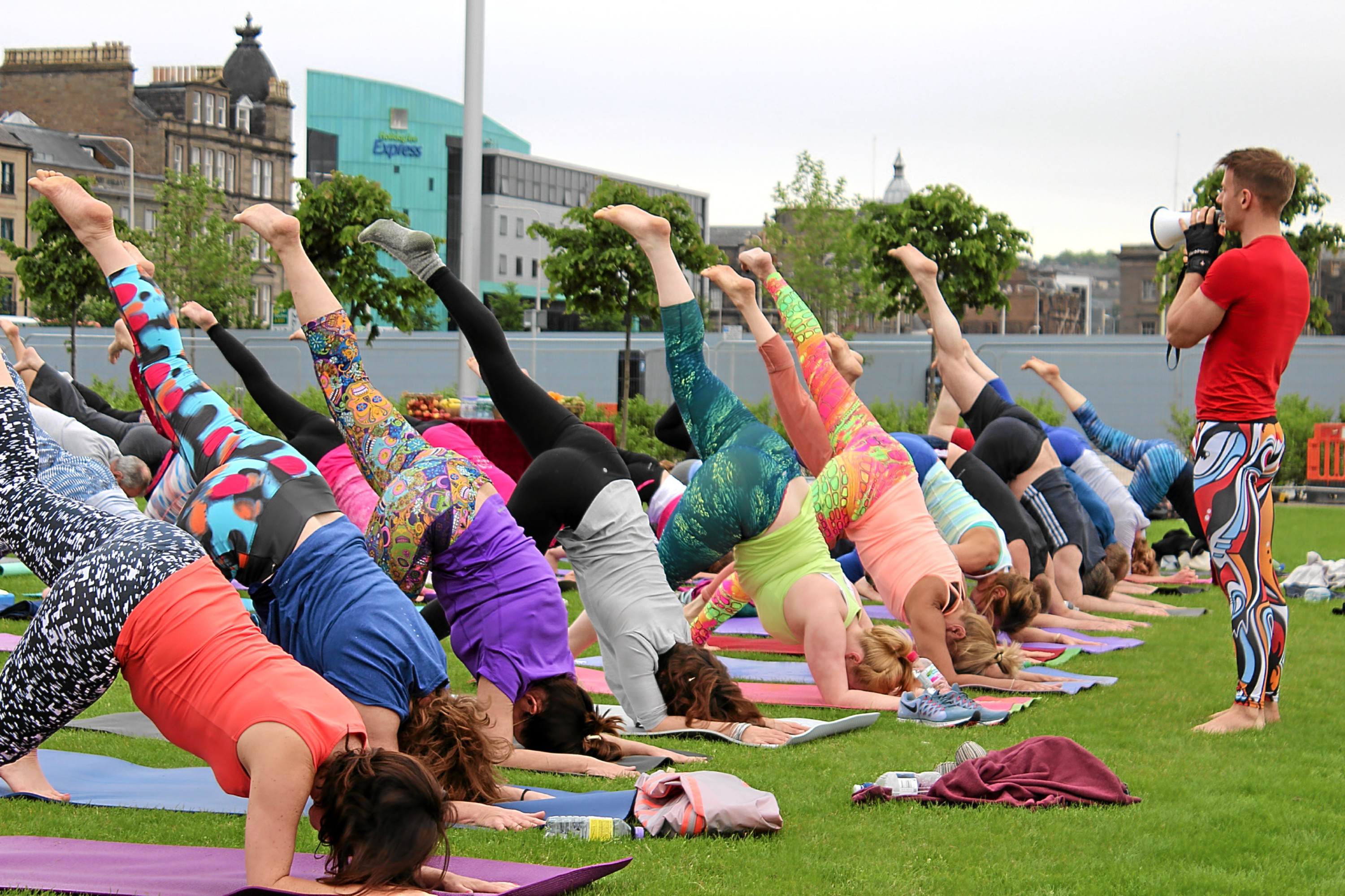 Slessor Gardens is to host free half hour yoga sessions on Wednesday June 21 as part of International Yoga Day.
Organised by ParkLives, it aims to give locals the experience of 'yogic calm' outdoors in their lunch break, to set them up for a calmer, more focused afternoon.
There will be two sessions taking place in the gardens, located in the heart of Dundee's city centre, from 12noon-12.30pm and 12.30pm-1pm, which will be delivered by teams from Leisure & Culture Dundee and Dundee City Council in partnership with Coca-Cola Great Britain.
Lisa North, ParkLives Dundee programme leader, Leisure & Culture Dundee, said: "Yoga brings people together, whether that be physically, spiritually or mentally, and I'm looking forward to helping local people enjoy a moment outdoors, helping them to switch off from their working day and go back to work feeling refreshed and ready to tackle the afternoon's tasks.
"The sessions will be suitable for those over 16 years old and of any abilities, you can go at your own pace and we'll be there to guide you every step of the way."
Now in its second year and taking place daily in 20 parks and green spaces across Dundee, the wider ParkLives programme offers a variety of free activities such as Nordic walking, antenatal fitness, couch to 5k, and climbing taster sessions with plenty more billed for summer.
To join in the yoga session, visit ParkLives Dundee on Facebook to register your interest in advance, or simply turn up at Slessor Gardens on the day.
To find out more about the wider programme visit the organisation's website.