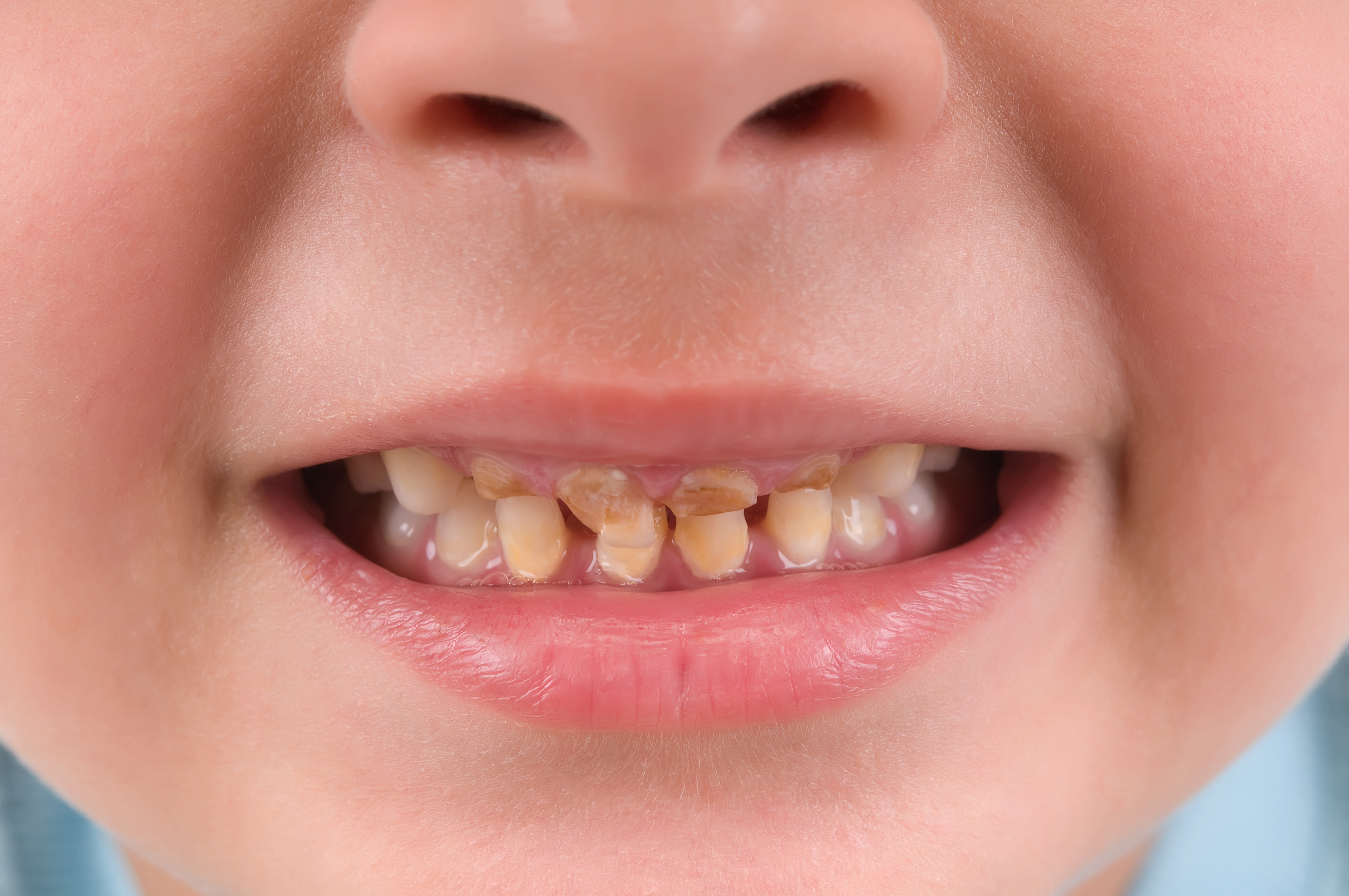 Deprivation has left almost one in three Tayside children under the age of five suffering from dental decay.
More than 30% of the region's children are suffering from decay, resulting in more than 700 admissions to hospital.
The data, gathered by Dundee City Council's children and families services committee, acknowledges dental decay to have a detrimental impact on children's "physical, mental and emotional wellbeing".
The report, part of the Tayside Plan for Children, Young People and Families, indicates: "Dental decay is closely correlated with deprivation and linked to high sugar diets and poor dental hygiene. The negative impact can continue into childhood."
North East MSP Bill Bowman described the statistics as "damning".
He said: "These are damning statistics which should focus the minds of parents and health practitioners alike.
"If nearly a third of children under five in Tayside are suffering from tooth decay, then there is clearly a serious problem with diet and oral hygiene.
"These findings would also suggest there has been a failure in education of parents to ensure that young children are not consuming too many sugary drinks and sweets.
"It is also important that people do not fall into the trap of underestimating the intrinsic links between good oral health and good health more generally.
"Aside from the obvious health issue, there will also be a knock-on effect on our over-stretched hospitals that will be clogged up with hundreds of avoidable admissions for dental treatment."
NHS stats from last year show that 69% of primary one children in Tayside show no obvious sign of decay.
The figure puts Tayside on a par with the national average for primary one pupils showing signs of decay, but ranks the region as below the majority of Scottish health boards.
NHS Tayside Clinical Dental Director Morag Curnow said, "The dental health of children in Tayside is improving in line with with national progress, with the highest rate of improvement in Dundee.
"Historically, children in Dundee have had poorer dental health than their peers in Angus and Perth & Kinross and latest figures show there has been a sizeable reduction in the gap between these areas.
"Much of the improvement can be attributed to the national Childsmile Programme.  In Tayside, our Oral Health Improvement Team put extra effort and Childsmile resources into areas of Dundee where children have a greater burden of disease and it is paying off."
A Scottish Government spokesman said: "Thanks to the Childsmile programme – involving nursery and primary schools staff, parents, nursing and dental staff – dental health in Tayside is improving. Under this government the number of five year olds in Tayside with no obvious sign of tooth decay has increased by 11 percentage points to 68%."
Gary Grime, practice principal of Monifieth Dental Surgery, said: "The statistics here show that there is still work to do in improving children's dental health in Tayside.
"Scotland's Childsmile programme is excellent for both parents and children, particularly as it engages those children that maybe don't visit dental professionals so often as recommended.
"Educating parents about diet and tooth brushing is key for preventing disease.
"A huge reduction in hospital referrals could also be made by lobbying the Scottish Government to correctly compensate dentists for treating children in practice.
"Dentists only receive £8.50 for a filling to treat a nervous and stressed child which is really unfair on everybody concerned."
Mr Grime added that by hosting specialist children's days, surgeries can help improve youngster's oral health.