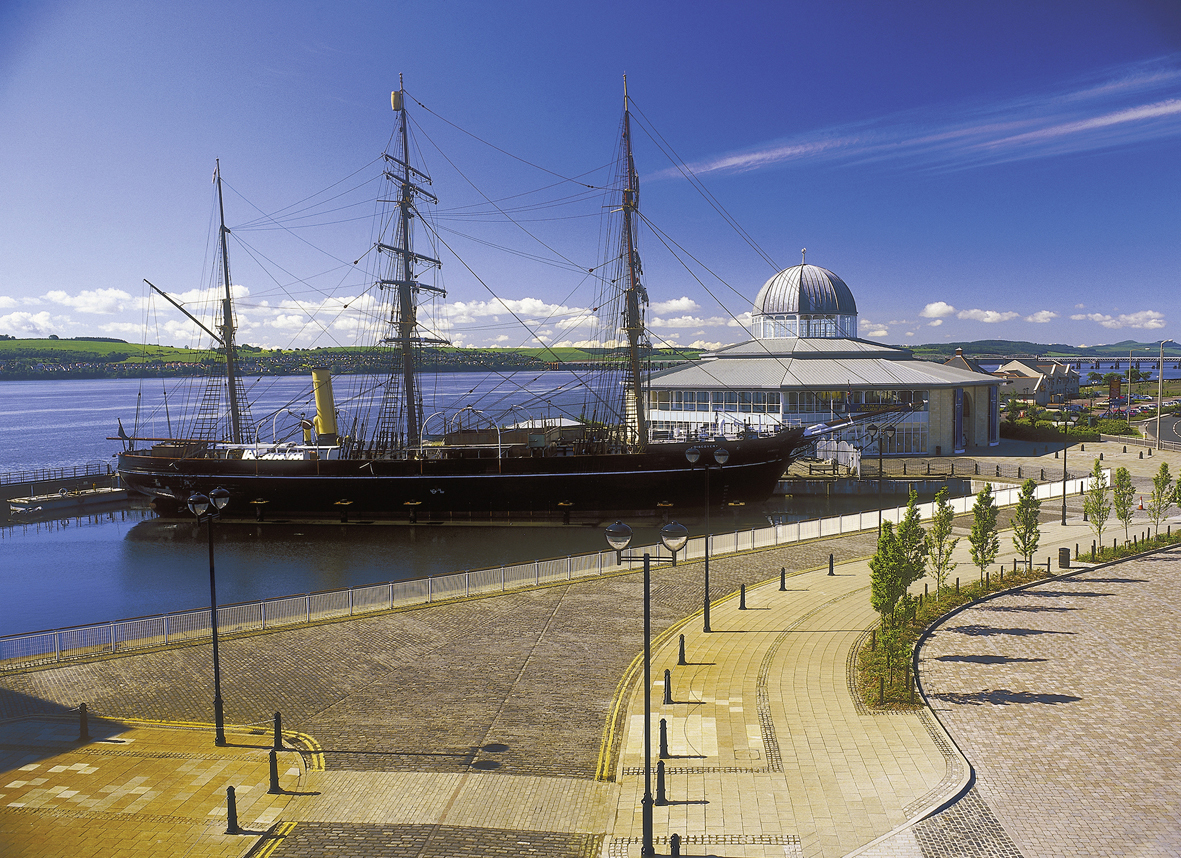 Discovery Point has secured more than £500,000 of funding to help pay for new exhibitions including an interactive sledge pulling experience.
After receiving £200,000 from Dundee City Council, Discovery Point secure £258,000 from the Coastal Communities Fund.
Another £65,000 is coming from charitable trusts and the Friends of Dundee Heritage Trust.
Dundee Heritage Trust, which runs Discovery Point, has recruited AIM Design as architects and exhibition designers for the project, which will also see the visitor centre refurbished.
Building work is expected to begin in October with the work finished by Easter 2018.
The new galleries and visitor experience will include new graphics, audiovisual shows, computers and interactive experiences and an extended display of the Trust's polar collection.
Visitors will be able to try their hands at pulling a sledge to see if they have what it takes to be a polar explorer.
A large touch-table computer will also be installed that will allow visitors to virtually explore historic huts, contemporary scientific bases and modern research vessels in the Antarctic.
Paul Jennings, executive director of Dundee Heritage Trust, said: "We are extremely grateful to the Coastal Communities Fund, Dundee City Council and the other charitable trusts which are making these exciting developments happen, and we're proud to continue to be instrumental in helping transform Dundee's waterfront.
"This work will not only add to the appeal of RRS Discovery and Discovery Point as a visitor attraction, it will lead to job creation within Dundee Heritage Trust and, indirectly, by being a boost to the local economy.
"The project will also expand our volunteering opportunities, offering skills development to build on the strengths of local people, so improving employment prospects."
The Coastal Communities Fund is investing £4.3 million in coastal cities.
Scottish Government environment secretary Roseanna Cunningham said: "With more than 10,000 miles of stunning coastline in Scotland we need to do all we can to protect the marine environment that lives there and to help people living and working in these areas make the most of the economic opportunities on offer.
"This latest £4.3 million investment delivers on our commitment to supporting fishing and coastal communities and includes a range of exciting projects that will improve paths and facilits and create new opportunities to attract tourists."
The RRS Discovery has just undergone a £350,000 restoration project.
It will re-open to the public tomorrow, Saturday July 8.