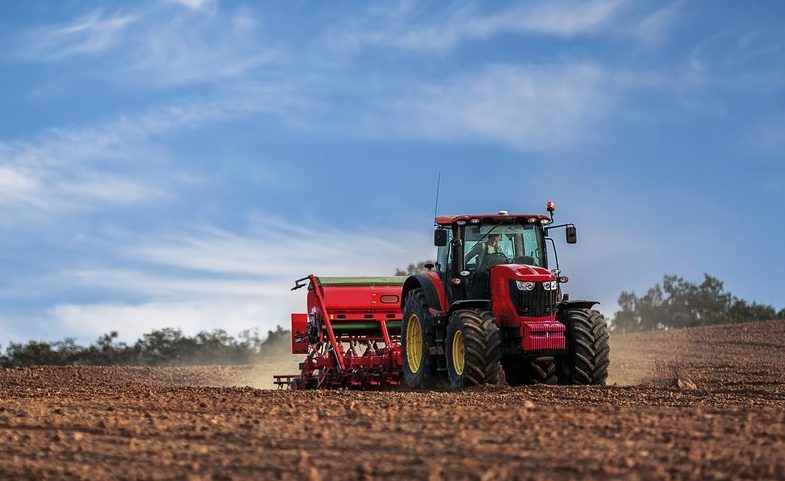 A farmer has hit back after Broughty Ferry locals complained about the measures he is using to protect his crops – which are causing loud booms to echo through the area.
Murray McDonald has been using "banger ropes" to chase pigeons away from his cauliflower plants on land at Balmossie Farm, on the outskirts of the town.
The bird-scaring devices run for about six hours at a time, discharging periodically to keep the animals from destroying the crops as they grow.
Locals have taken to social media to complain about the noise, claiming the booming sounds can often be heard into the night and in the early hours of the morning.
Some residents said their dogs were being frightened by the sounds with one claiming it sounded like a "car backfiring".
Dundee City Council said it is looking into the complaints.
However Mr McDonald, of The Crofts Farm near Carmyllie, said pigeons will only threaten the crops for the first eight to 10 weeks.
He added that the bangers would no longer be needed in five or six days' time.
"We are just scaring vermin off of land — just scaring pigeons off the land", Mr McDonald said.
"It's from maybe 7am until evening, they are normally off by 9pm. It's cauliflower we have there.
"It is part of the procedure we need to go through to produce (crops).
"It is a rope banger. Pigeons will affect them (the crops) for the first eight to 10 weeks. It is about 90 days."
He added that the council were "happy" after coming to inspect the operation.
A local authority spokeswoman said: "We are aware of the situation and are in discussions with the affected parties."
Legal and technical committee chairman at the National Farmers' Union (NFU) Scotland, Jamie Smart, said using a variety of bird-scaring tactics when growing vegetables is a necessity.
He added: "There are various scaring options, none of which will work on their own for any length of time. Farmers will use a range of them at different times to get the best benefit.
"Most farmers use visual scarers as well such as flashing mirrors and types of scarecrow as well. You need to use all these to try and keep the birds away.
"They can decimate a crop and obviously if this is a vegetable or salad crop it is high value, and very little damage to the vegetable can make it virtually unsaleable.
"Farmers will normally try and cause as little impact as they can. The likes of these ones it will be far shorter term and people have to realise we are growing (crops) for the public.
"If they want food sometimes you have to put up with a wee bit of inconvenience."