A man was detained by police following a suspected serious assault in Cleghorn Street in the early hours of Friday morning.
Emergency services were called to the street around 11pm on Thursday.
Witnesses said one person was taken away from Benvie Road in an ambulance shortly afterwards.
The victim's injuries are not believed to be life threatening.
Police cordoned off Cleghorn Street between Lochee Road and Benvie Road, as well as part of Lochee Road itself, while they began their investigations into the incident.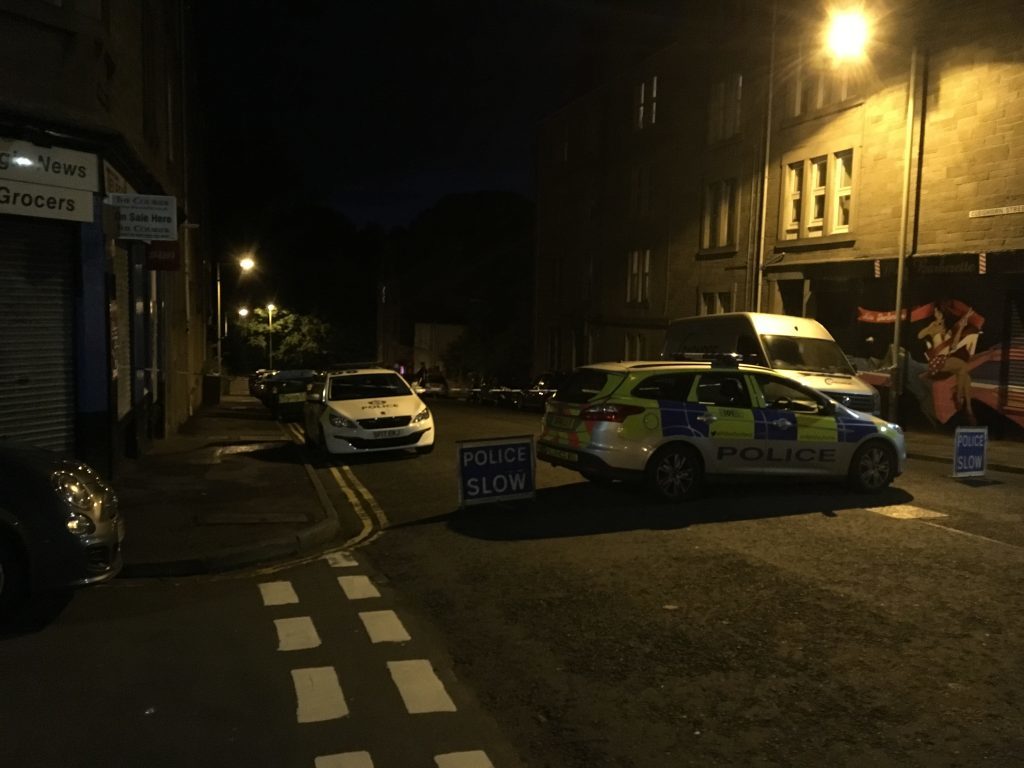 Scene of crime officers were seen taking photographs both Cleghorn Street and Lochee Road outside the City Booze convenience store and off-licence.
Shortly after midnight a man in his 20s was handcuffed and driven away by police.
One Benvie Road resident said: "We just came back from the cinema and saw all the police.
"We asked what was happening but they told us they couldn't say and just said not to worry."
Another nearby resident said: "We don't know what's going on.
"We just saw the ambulance about an hour ago but we didn't hear a thing."
A spokesman for Police Scotland's Tayside Division said: "Enquiries are ongoing."