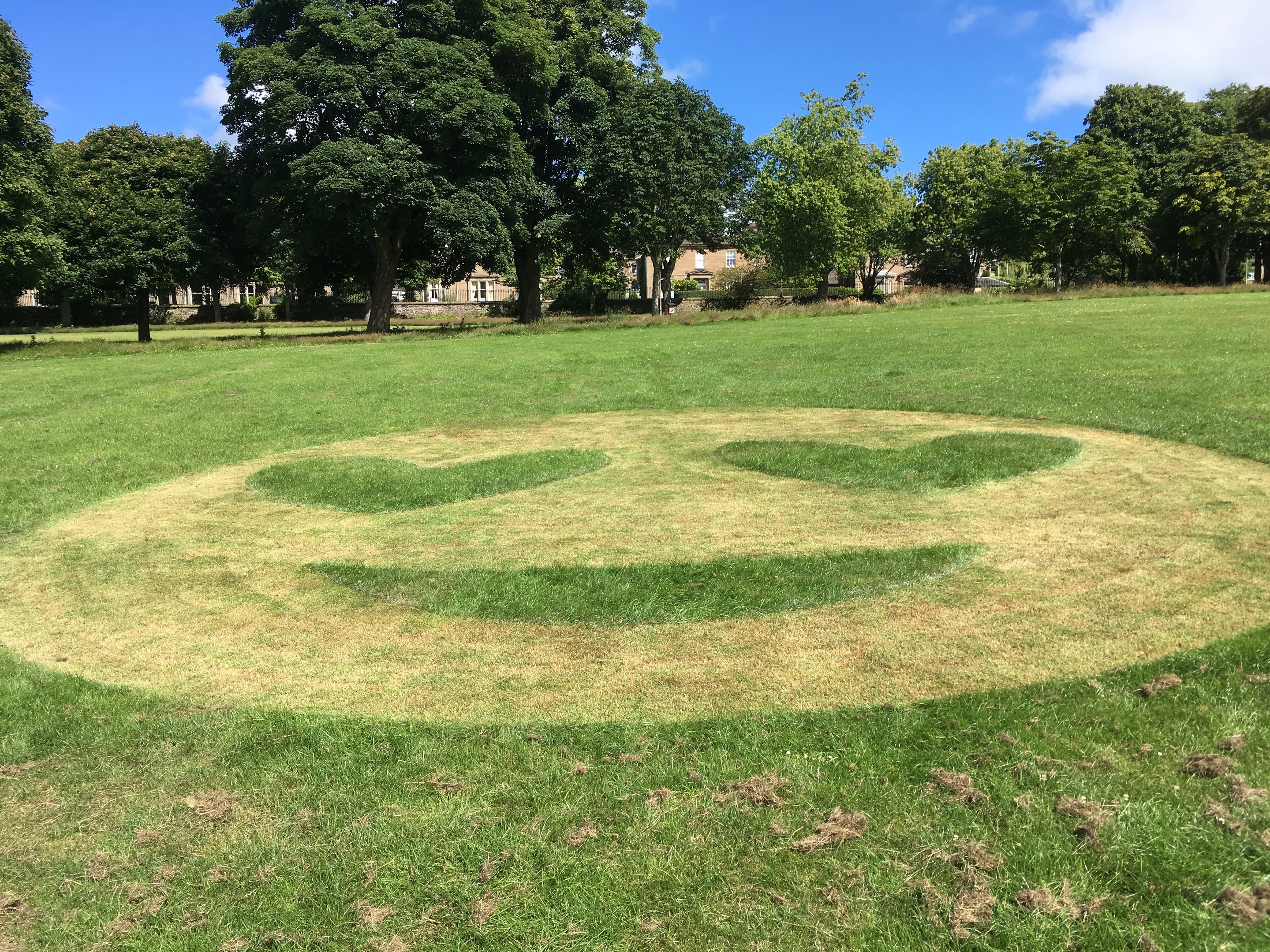 A giant smiley face has appeared in a popular Dundee park.
The feature is believed to have sprung up in Dudhope Park overnight.
The smiley face is complete with love heart-shaped eyes, and appears to have been made using a lawnmower.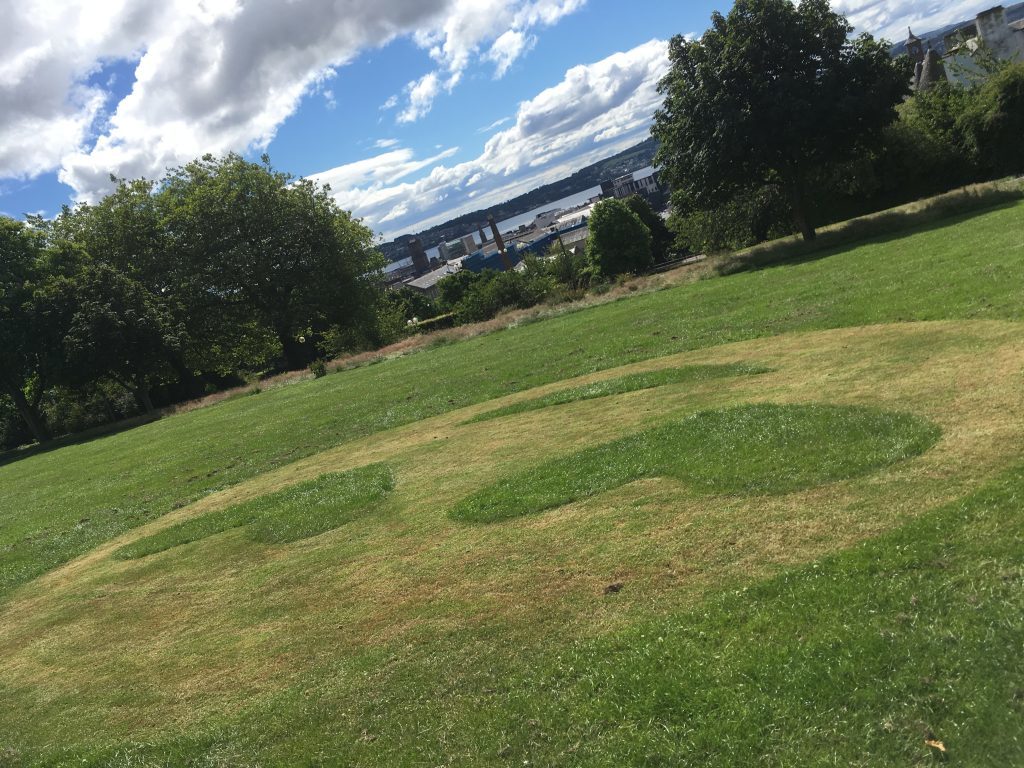 One local woman compared it to a "crop circle", adding: "It is great to see a happy, smiley face in a lovely place."
The mystery of the smiley face has since been solved.