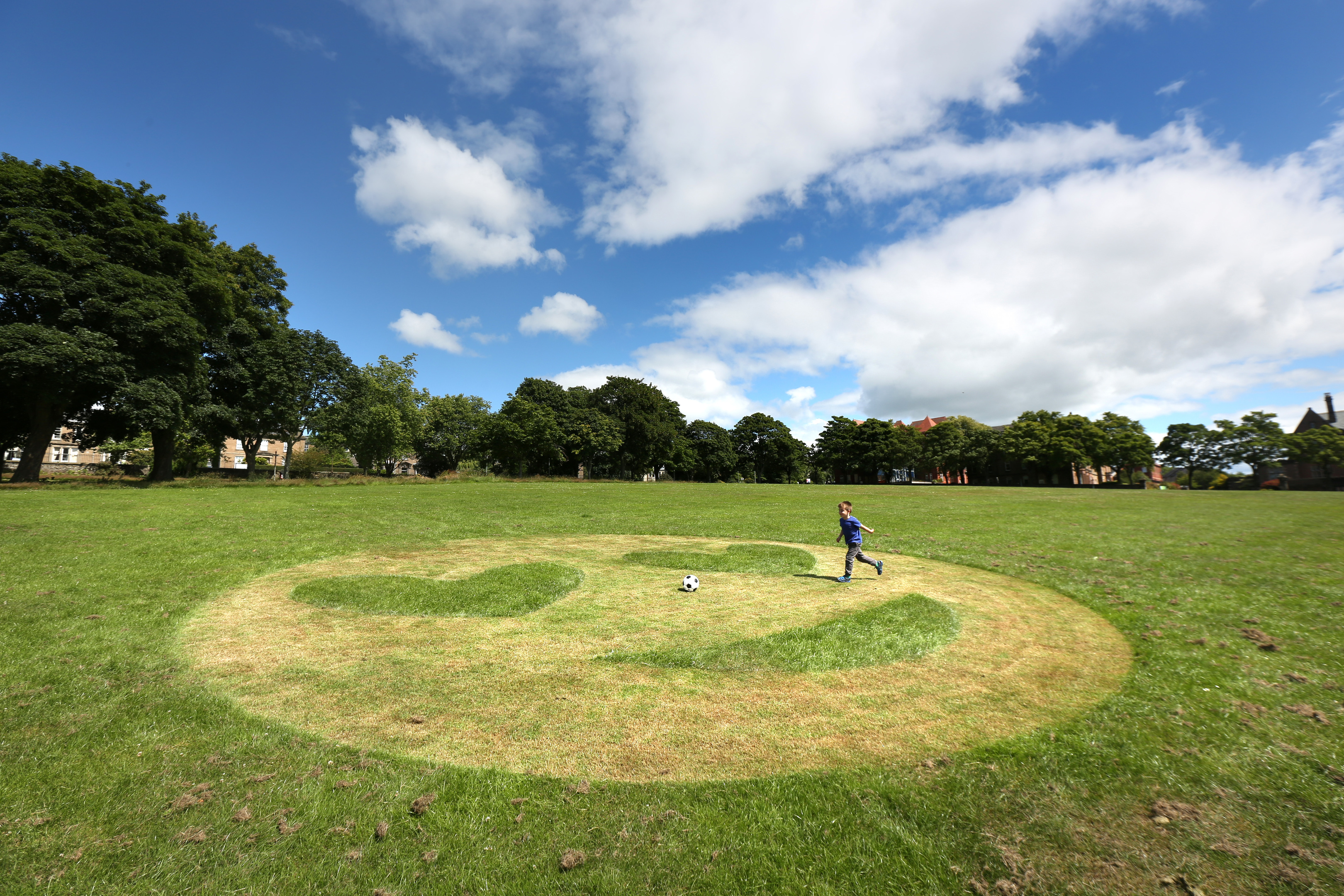 A giant smiley face had locals scratching their heads after appearing without warning in a popular Dundee park on Friday morning.
The pattern, which was cut into the grass of Dudhope Park, was the subject of speculation after springing up overnight – with some comparing it to a "crop circle".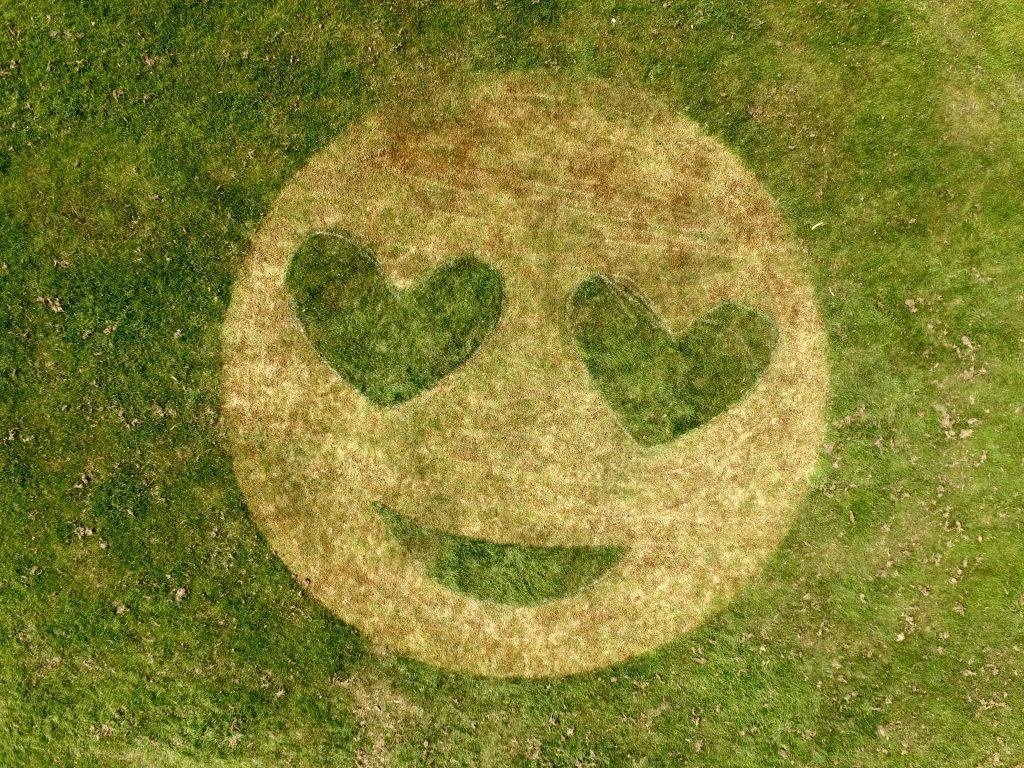 However the eye-catching smiley is not in fact the work of extraterrestrials, but part of a project being run by ParkLives Dundee to promote the city's green spaces.
The initiative has been organised to celebrate both Love Parks Week, which started on Friday, and World Emoji Day, which lands on Monday (July 17).
City residents who use Dudhope Park had their say on the smiley face, describing it as a "great" addition.
Paul Allan visits the spot regularly with his son, four-year-old Murray.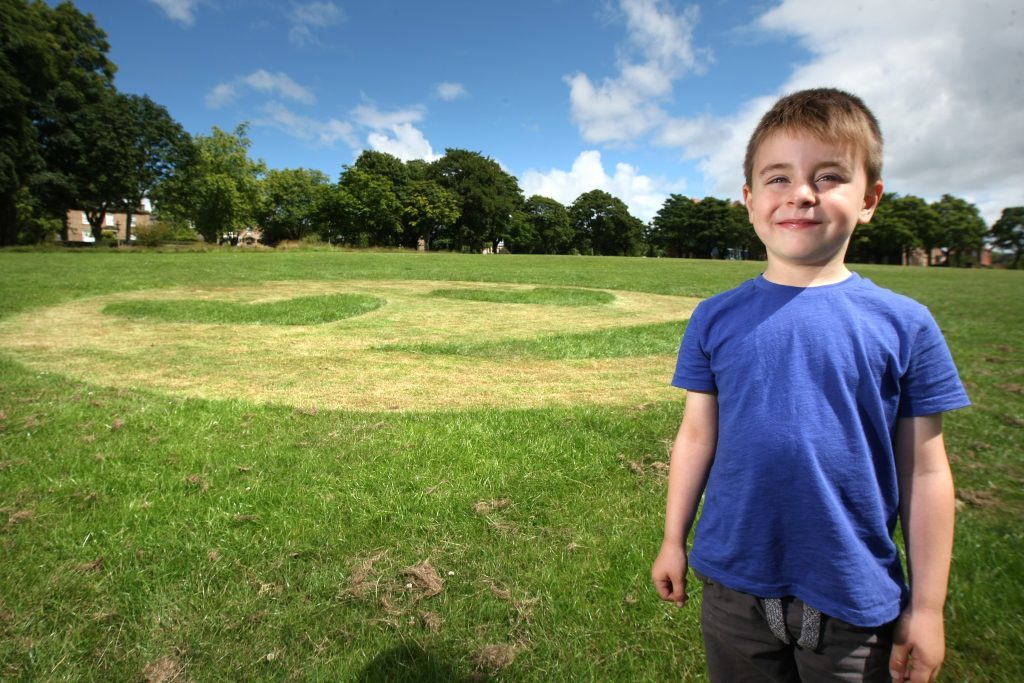 The helicopter engineer, 39, said: "It is a good idea. I come here pretty much daily. It is nice, it's a smiley face, it can be only positive. If it is vandalism it is vandalism on the good scale.
"It is going to take someone technical to do that. It is all positive, it really suits it towards summer. It is definitely very good, very positive."
Sandra Chalmers, of Dundee, visits Dudhope Park with her grandchildren most weeks.
She said: "I think it is alright, the grass will grow out. At the skate park, every time you come down there is different graffitis there. Some of them are good. I think it (the smiley face) makes it interesting."
One local woman compared it to a "crop circle", adding: "Somebody has taken a lawnmower and created a large face of a smiley in Dudhope Park. It wasn't there last (Thursday) night.
"It is great to see a happy, smiley face in a lovely place. It is very nicely done, and it looks pretty professional."
However she condemned the people who left a pile of rubbish near the giant emoji yesterday morning.
Love Parks Week is run through Keep Britain Tidy, encouraging locals to show support and appreciation for green spaces.
An emoji-themed celebration will take place featuring arts and crafts, family games and face-painting on Monday at 1pm.
As part of the events, a picnic lunch will take place in Baxter Park next Thursday along with a beach clean at Castle Green on Saturday, July 22.
Dundee City Council neighbourhood services convener, councillor Kevin Cordell, said: "Love Parks Week is a reminder to us all to continue to use and support our local parks and recognise those who work so hard to keep them safe and welcoming places for all of us to enjoy."