The countdown to Dundee submitting its bid to become European Capital of Culture in 2023 has begun in earnest — and hundreds of Courier readers have added their voices in support.
There are now just 100 days to go until the final bid document must be delivered into the hands of judges.
To mark the occasion, a new Dundee2023.eu website has launched and The Courier is printing 500 responses throughout today's paper where readers from Dundee and beyond explain what Europe means to them.
What Europe means to me — 11 of our favourite reader responses
Dundee City Council's director of leisure and culture Stewart Murdoch is heading up the bid team and said the chorus of voices featured in The Courier demonstrates the widespread support for the bid.
"I'm delighted — it sends a message," he said. "We know Dundee can put forward a positive case having invested in culture, such as the V&A on the waterfront."
Huge thanks to @thecourieruk for this incredible special #Dundee2023 edition and to everyone who contributed their stories! pic.twitter.com/rzgdv4mqsf

— Dundee2023 (@dundee2023) July 20, 2017
Mr Murdoch added the 500 vox pops submitted to The Courier over the past fortnight will add heft to the city's bid.
He said: "I'm thrilled about the response — it shows there is a real appetite from people.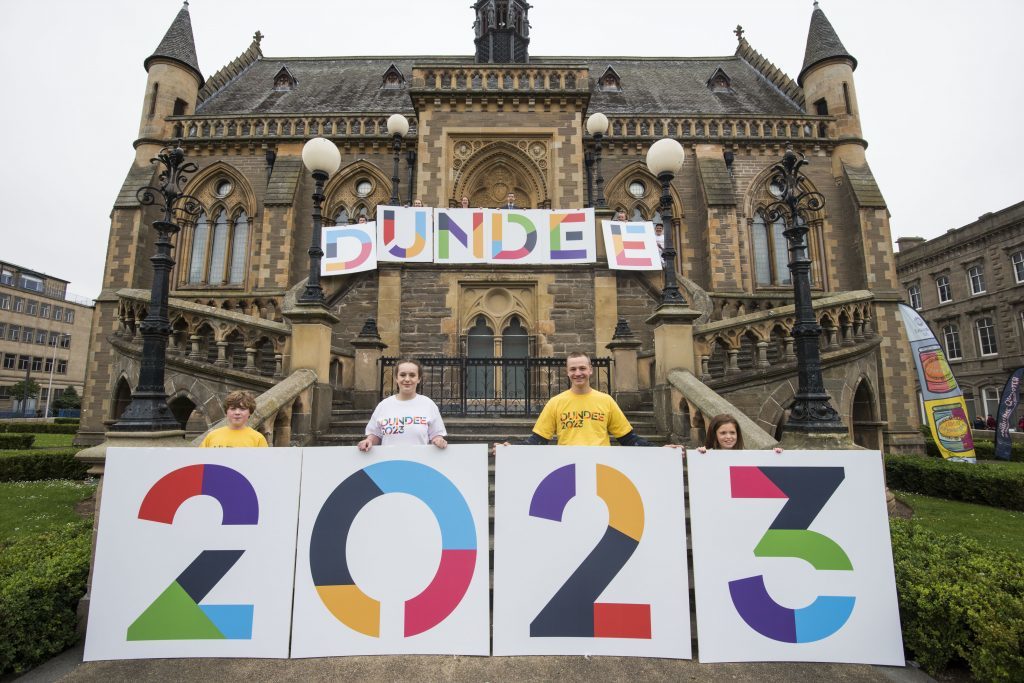 "All of the vox pops will come to the team and we will read them all, even ones that were submitted too late for publication.
"We've even had emails in from people involved in Turku's bid (the Finnish city was a European Capital of Culture in 2011) — people know we are out there and the bid is already generating interest in Dundee."
Mr Murdoch said securing the title can "change the trajectory" of a city.
Glasgow became European Capital of Culture in 1990, an award that is widely credited for triggering the city's culture renaissance.
It is estimated being named a 
cultural capital of Europe would create 1,600 jobs and provide a 50% boost in tourism.
Other British cities intending to bid are 
Belfast, Leeds, Truro, Milton Keynes and Nottingham.
Mr Murdoch said the Dundee bid team is working hard to prepare a year-long programme of events.
He said: "In essence,we have a group that has been working for a number of months to develop a programme for the year and bringing together people from cultural agencies to say if Dundee is successful, what would you dream of doing.
"I think this is one of those things that changes the profile of a city globally.
"It changed the life course of Glasgow and Liverpool. People say it was the one thing that really changed the trajectory of those cities.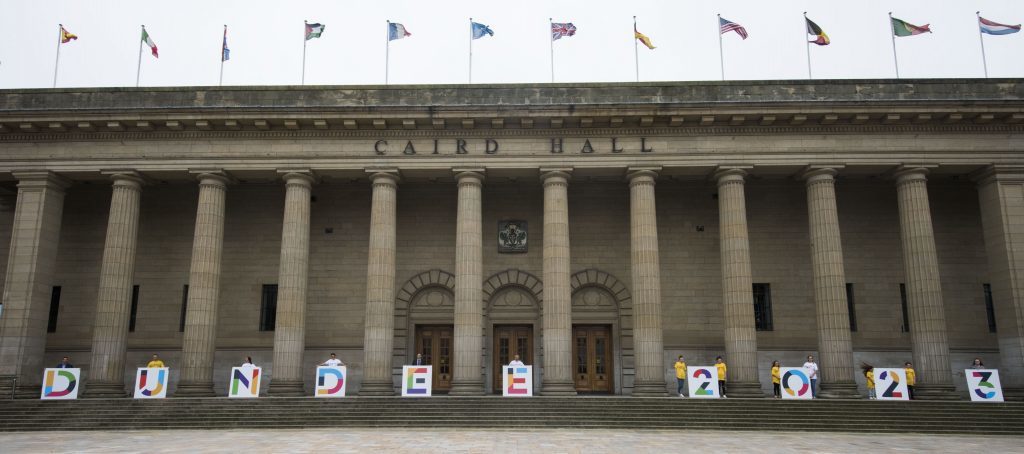 "It's not like the Commonwealth Games or a sporting event which just lasts for four weeks — it's a 52-week event so it allows people to come and visit over the whole course of the year.
"For Dundee it's all about the city's profile."
Mr Murdoch said all six cities that are preparing bids will put forward strong cases.
The Danish city Aarhus is one of the two current European Capital of Cultures.
Theresa Blegvad, who helped deliver the city's successful bid, said: "Being European Capital of Culture is one of the largest demonstrations of the ways in which culture can be used to create change society and businesses.
"We look to our past and acknowledge our old history to become more proud of our city also becoming more international and known in the world
"We are creating a magical journey and lots of exciting experiences both for children and adults. We want to become a better, bigger and more beautiful city for future generations and visitors to our city.
"We are hoping that this atmosphere and changes will make us all more happy and successful in life, families and businesses."